Return
Login to TEN
No result found for your selection !!!
ABOUT TEN The Education Network
The TEN advantage
TEN The Education Network is Australia's leading provider of CPD for lawyers and accountants and business professionals.
More about TEN
Exceptional customer service

Let our professional team assist you. 

A vast range of products to choose from

Live online, on-demand, face to face - subscriptions and ad-hoc - we have something for you.

Exceptional content

We listen to you.  We conduct extensive topic research and deliver content based on what the market wants.
CONTACT US
How can we assist your business?
TEN The Education Network has been delivering CPD to business professionals throughout Australia for over 40 years.
CPD for lawyers
CPD for accountants
CPD for business professionals
Live online, on-demand and face-to-face
Enter your details
Latest
Headlines
Breaking News
In supporting R U Ok day today, we would like to share some free legal CPD that tackles this issue from an employer perspective.
14 September 2023
3 min read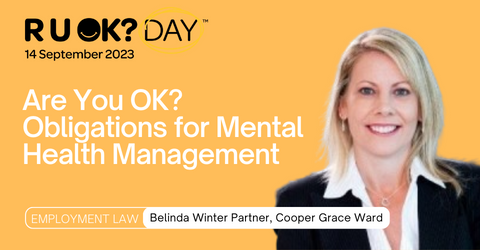 Read more
See all Headlines