A year of Legal CPD
March 31 is the deadline and stress time for lawyers around the country. It is the date when the compulsory 10 Legal CPD units need to be completed and verified with the regulatory bodies in each state.
To reduce this stress in 2020, there are key elements that Lawyers can plan for – to not only complete the regulated number of units on time, but to truly use the CPD as a way to enhance their knowledge and career.
1. Understanding the compulsory units in your State
Every lawyer in Australia needs to complete 10 CPD units each year, 4 of which are in compulsory legal CPD areas. These compulsory units are the foundation units that all lawyers need to keep abreast of and include topics such as Ethics, Practice Management or Business Skills, Professional Skills, and Substantive Law. Each State has slightly different rules – so it's important to know your requirements.
2. Specialty or General Studies
With 7 remaining units to complete including the one unit on substantive law, the next decision is to determine what elective units will assist in your professional development. A range of elective units could be undertaken in subjects including Family Law, Commercial Law, Property Law, Wills and Estates, Intellectual Property, or Employment Law, where conferences, webinars, podcasts are available. Or if you are specialising in a particular industry look for the 2-day conferences such as Agribusiness, Charities/ Not for Profits or Schools Law.
3. Choose your CPD Options
Online conferences, webinars, podcasts or face to face conferences provide a great range of options for completing your Legal CPD units. Many 2 day conferences mean that you can often complete your 10 units in one session or use structure them though- out the year by subscribing or choosing monthly webinars or podcasts.
4. Live or recorded
A few things to consider when making your decisions. Make sure you look into how many units each session will contribute to your annual requirements. Recorded webinars are convenient and useful to fit in with your schedule, but there are limits in some States to just how many recordings you can claim. Go live for more points and up to date information.
So, with most of the year still remaining, take the time now to review your options and plan the Legal CPD that will enhance your skills and move your career in the direction you want it to go.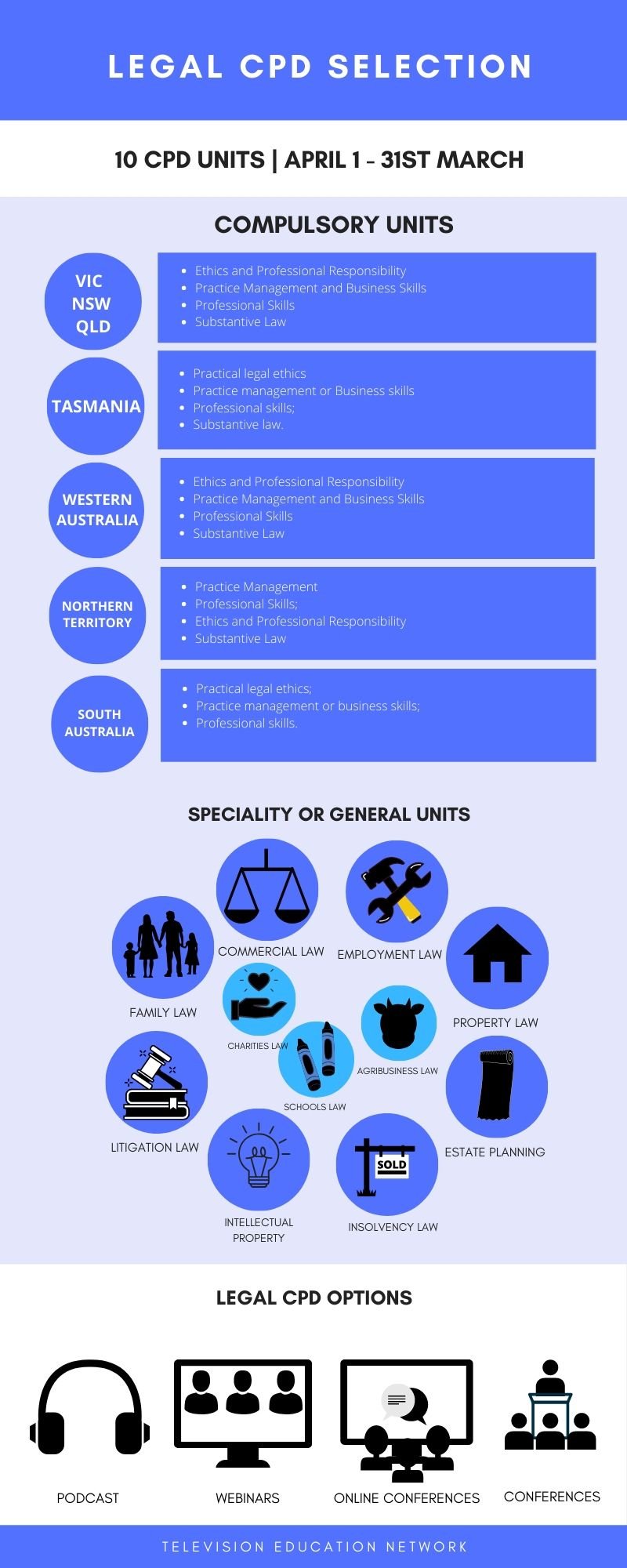 Go to top