Return
Login to TEN
Error message
Notice: Undefined index: HTTP_REFERER in tved_preprocess_node() (line 43 of themes/custom/tved/tved.theme).

tved_preprocess_node(Array, 'node', Array) (Line: 287)
Drupal\Core\Theme\ThemeManager->render('node', Array) (Line: 422)
Drupal\Core\Render\Renderer->doRender(Array, ) (Line: 201)
Drupal\Core\Render\Renderer->render(Array, ) (Line: 241)
Drupal\Core\Render\MainContent\HtmlRenderer->Drupal\Core\Render\MainContent\{closure}() (Line: 564)
Drupal\Core\Render\Renderer->executeInRenderContext(Object, Object) (Line: 242)
Drupal\Core\Render\MainContent\HtmlRenderer->prepare(Array, Object, Object) (Line: 132)
Drupal\Core\Render\MainContent\HtmlRenderer->renderResponse(Array, Object, Object) (Line: 90)
Drupal\Core\EventSubscriber\MainContentViewSubscriber->onViewRenderArray(Object, 'kernel.view', Object)
call_user_func(Array, Object, 'kernel.view', Object) (Line: 142)
Drupal\Component\EventDispatcher\ContainerAwareEventDispatcher->dispatch(Object, 'kernel.view') (Line: 163)
Symfony\Component\HttpKernel\HttpKernel->handleRaw(Object, 1) (Line: 80)
Symfony\Component\HttpKernel\HttpKernel->handle(Object, 1, 1) (Line: 58)
Drupal\Core\StackMiddleware\Session->handle(Object, 1, 1) (Line: 48)
Drupal\Core\StackMiddleware\KernelPreHandle->handle(Object, 1, 1) (Line: 191)
Drupal\page_cache\StackMiddleware\PageCache->fetch(Object, 1, 1) (Line: 128)
Drupal\page_cache\StackMiddleware\PageCache->lookup(Object, 1, 1) (Line: 82)
Drupal\page_cache\StackMiddleware\PageCache->handle(Object, 1, 1) (Line: 48)
Drupal\Core\StackMiddleware\ReverseProxyMiddleware->handle(Object, 1, 1) (Line: 51)
Drupal\Core\StackMiddleware\NegotiationMiddleware->handle(Object, 1, 1) (Line: 23)
Stack\StackedHttpKernel->handle(Object, 1, 1) (Line: 708)
Drupal\Core\DrupalKernel->handle(Object) (Line: 19)


Notice: Undefined offset: 0 in tved_preprocess_node() (line 136 of themes/custom/tved/tved.theme).

tved_preprocess_node(Array, 'node', Array) (Line: 287)
Drupal\Core\Theme\ThemeManager->render('node', Array) (Line: 422)
Drupal\Core\Render\Renderer->doRender(Array, ) (Line: 201)
Drupal\Core\Render\Renderer->render(Array, ) (Line: 241)
Drupal\Core\Render\MainContent\HtmlRenderer->Drupal\Core\Render\MainContent\{closure}() (Line: 564)
Drupal\Core\Render\Renderer->executeInRenderContext(Object, Object) (Line: 242)
Drupal\Core\Render\MainContent\HtmlRenderer->prepare(Array, Object, Object) (Line: 132)
Drupal\Core\Render\MainContent\HtmlRenderer->renderResponse(Array, Object, Object) (Line: 90)
Drupal\Core\EventSubscriber\MainContentViewSubscriber->onViewRenderArray(Object, 'kernel.view', Object)
call_user_func(Array, Object, 'kernel.view', Object) (Line: 142)
Drupal\Component\EventDispatcher\ContainerAwareEventDispatcher->dispatch(Object, 'kernel.view') (Line: 163)
Symfony\Component\HttpKernel\HttpKernel->handleRaw(Object, 1) (Line: 80)
Symfony\Component\HttpKernel\HttpKernel->handle(Object, 1, 1) (Line: 58)
Drupal\Core\StackMiddleware\Session->handle(Object, 1, 1) (Line: 48)
Drupal\Core\StackMiddleware\KernelPreHandle->handle(Object, 1, 1) (Line: 191)
Drupal\page_cache\StackMiddleware\PageCache->fetch(Object, 1, 1) (Line: 128)
Drupal\page_cache\StackMiddleware\PageCache->lookup(Object, 1, 1) (Line: 82)
Drupal\page_cache\StackMiddleware\PageCache->handle(Object, 1, 1) (Line: 48)
Drupal\Core\StackMiddleware\ReverseProxyMiddleware->handle(Object, 1, 1) (Line: 51)
Drupal\Core\StackMiddleware\NegotiationMiddleware->handle(Object, 1, 1) (Line: 23)
Stack\StackedHttpKernel->handle(Object, 1, 1) (Line: 708)
Drupal\Core\DrupalKernel->handle(Object) (Line: 19)


Notice: Trying to access array offset on value of type null in tved_preprocess_node() (line 136 of themes/custom/tved/tved.theme).

tved_preprocess_node(Array, 'node', Array) (Line: 287)
Drupal\Core\Theme\ThemeManager->render('node', Array) (Line: 422)
Drupal\Core\Render\Renderer->doRender(Array, ) (Line: 201)
Drupal\Core\Render\Renderer->render(Array, ) (Line: 241)
Drupal\Core\Render\MainContent\HtmlRenderer->Drupal\Core\Render\MainContent\{closure}() (Line: 564)
Drupal\Core\Render\Renderer->executeInRenderContext(Object, Object) (Line: 242)
Drupal\Core\Render\MainContent\HtmlRenderer->prepare(Array, Object, Object) (Line: 132)
Drupal\Core\Render\MainContent\HtmlRenderer->renderResponse(Array, Object, Object) (Line: 90)
Drupal\Core\EventSubscriber\MainContentViewSubscriber->onViewRenderArray(Object, 'kernel.view', Object)
call_user_func(Array, Object, 'kernel.view', Object) (Line: 142)
Drupal\Component\EventDispatcher\ContainerAwareEventDispatcher->dispatch(Object, 'kernel.view') (Line: 163)
Symfony\Component\HttpKernel\HttpKernel->handleRaw(Object, 1) (Line: 80)
Symfony\Component\HttpKernel\HttpKernel->handle(Object, 1, 1) (Line: 58)
Drupal\Core\StackMiddleware\Session->handle(Object, 1, 1) (Line: 48)
Drupal\Core\StackMiddleware\KernelPreHandle->handle(Object, 1, 1) (Line: 191)
Drupal\page_cache\StackMiddleware\PageCache->fetch(Object, 1, 1) (Line: 128)
Drupal\page_cache\StackMiddleware\PageCache->lookup(Object, 1, 1) (Line: 82)
Drupal\page_cache\StackMiddleware\PageCache->handle(Object, 1, 1) (Line: 48)
Drupal\Core\StackMiddleware\ReverseProxyMiddleware->handle(Object, 1, 1) (Line: 51)
Drupal\Core\StackMiddleware\NegotiationMiddleware->handle(Object, 1, 1) (Line: 23)
Stack\StackedHttpKernel->handle(Object, 1, 1) (Line: 708)
Drupal\Core\DrupalKernel->handle(Object) (Line: 19)


Notice: Undefined offset: 0 in tved_preprocess_node() (line 137 of themes/custom/tved/tved.theme).

tved_preprocess_node(Array, 'node', Array) (Line: 287)
Drupal\Core\Theme\ThemeManager->render('node', Array) (Line: 422)
Drupal\Core\Render\Renderer->doRender(Array, ) (Line: 201)
Drupal\Core\Render\Renderer->render(Array, ) (Line: 241)
Drupal\Core\Render\MainContent\HtmlRenderer->Drupal\Core\Render\MainContent\{closure}() (Line: 564)
Drupal\Core\Render\Renderer->executeInRenderContext(Object, Object) (Line: 242)
Drupal\Core\Render\MainContent\HtmlRenderer->prepare(Array, Object, Object) (Line: 132)
Drupal\Core\Render\MainContent\HtmlRenderer->renderResponse(Array, Object, Object) (Line: 90)
Drupal\Core\EventSubscriber\MainContentViewSubscriber->onViewRenderArray(Object, 'kernel.view', Object)
call_user_func(Array, Object, 'kernel.view', Object) (Line: 142)
Drupal\Component\EventDispatcher\ContainerAwareEventDispatcher->dispatch(Object, 'kernel.view') (Line: 163)
Symfony\Component\HttpKernel\HttpKernel->handleRaw(Object, 1) (Line: 80)
Symfony\Component\HttpKernel\HttpKernel->handle(Object, 1, 1) (Line: 58)
Drupal\Core\StackMiddleware\Session->handle(Object, 1, 1) (Line: 48)
Drupal\Core\StackMiddleware\KernelPreHandle->handle(Object, 1, 1) (Line: 191)
Drupal\page_cache\StackMiddleware\PageCache->fetch(Object, 1, 1) (Line: 128)
Drupal\page_cache\StackMiddleware\PageCache->lookup(Object, 1, 1) (Line: 82)
Drupal\page_cache\StackMiddleware\PageCache->handle(Object, 1, 1) (Line: 48)
Drupal\Core\StackMiddleware\ReverseProxyMiddleware->handle(Object, 1, 1) (Line: 51)
Drupal\Core\StackMiddleware\NegotiationMiddleware->handle(Object, 1, 1) (Line: 23)
Stack\StackedHttpKernel->handle(Object, 1, 1) (Line: 708)
Drupal\Core\DrupalKernel->handle(Object) (Line: 19)


Notice: Trying to access array offset on value of type null in tved_preprocess_node() (line 137 of themes/custom/tved/tved.theme).

tved_preprocess_node(Array, 'node', Array) (Line: 287)
Drupal\Core\Theme\ThemeManager->render('node', Array) (Line: 422)
Drupal\Core\Render\Renderer->doRender(Array, ) (Line: 201)
Drupal\Core\Render\Renderer->render(Array, ) (Line: 241)
Drupal\Core\Render\MainContent\HtmlRenderer->Drupal\Core\Render\MainContent\{closure}() (Line: 564)
Drupal\Core\Render\Renderer->executeInRenderContext(Object, Object) (Line: 242)
Drupal\Core\Render\MainContent\HtmlRenderer->prepare(Array, Object, Object) (Line: 132)
Drupal\Core\Render\MainContent\HtmlRenderer->renderResponse(Array, Object, Object) (Line: 90)
Drupal\Core\EventSubscriber\MainContentViewSubscriber->onViewRenderArray(Object, 'kernel.view', Object)
call_user_func(Array, Object, 'kernel.view', Object) (Line: 142)
Drupal\Component\EventDispatcher\ContainerAwareEventDispatcher->dispatch(Object, 'kernel.view') (Line: 163)
Symfony\Component\HttpKernel\HttpKernel->handleRaw(Object, 1) (Line: 80)
Symfony\Component\HttpKernel\HttpKernel->handle(Object, 1, 1) (Line: 58)
Drupal\Core\StackMiddleware\Session->handle(Object, 1, 1) (Line: 48)
Drupal\Core\StackMiddleware\KernelPreHandle->handle(Object, 1, 1) (Line: 191)
Drupal\page_cache\StackMiddleware\PageCache->fetch(Object, 1, 1) (Line: 128)
Drupal\page_cache\StackMiddleware\PageCache->lookup(Object, 1, 1) (Line: 82)
Drupal\page_cache\StackMiddleware\PageCache->handle(Object, 1, 1) (Line: 48)
Drupal\Core\StackMiddleware\ReverseProxyMiddleware->handle(Object, 1, 1) (Line: 51)
Drupal\Core\StackMiddleware\NegotiationMiddleware->handle(Object, 1, 1) (Line: 23)
Stack\StackedHttpKernel->handle(Object, 1, 1) (Line: 708)
Drupal\Core\DrupalKernel->handle(Object) (Line: 19)


Notice: Undefined variable: subscriberDiscount in tved_preprocess_node() (line 419 of themes/custom/tved/tved.theme).

tved_preprocess_node(Array, 'node', Array) (Line: 287)
Drupal\Core\Theme\ThemeManager->render('node', Array) (Line: 422)
Drupal\Core\Render\Renderer->doRender(Array, ) (Line: 201)
Drupal\Core\Render\Renderer->render(Array, ) (Line: 241)
Drupal\Core\Render\MainContent\HtmlRenderer->Drupal\Core\Render\MainContent\{closure}() (Line: 564)
Drupal\Core\Render\Renderer->executeInRenderContext(Object, Object) (Line: 242)
Drupal\Core\Render\MainContent\HtmlRenderer->prepare(Array, Object, Object) (Line: 132)
Drupal\Core\Render\MainContent\HtmlRenderer->renderResponse(Array, Object, Object) (Line: 90)
Drupal\Core\EventSubscriber\MainContentViewSubscriber->onViewRenderArray(Object, 'kernel.view', Object)
call_user_func(Array, Object, 'kernel.view', Object) (Line: 142)
Drupal\Component\EventDispatcher\ContainerAwareEventDispatcher->dispatch(Object, 'kernel.view') (Line: 163)
Symfony\Component\HttpKernel\HttpKernel->handleRaw(Object, 1) (Line: 80)
Symfony\Component\HttpKernel\HttpKernel->handle(Object, 1, 1) (Line: 58)
Drupal\Core\StackMiddleware\Session->handle(Object, 1, 1) (Line: 48)
Drupal\Core\StackMiddleware\KernelPreHandle->handle(Object, 1, 1) (Line: 191)
Drupal\page_cache\StackMiddleware\PageCache->fetch(Object, 1, 1) (Line: 128)
Drupal\page_cache\StackMiddleware\PageCache->lookup(Object, 1, 1) (Line: 82)
Drupal\page_cache\StackMiddleware\PageCache->handle(Object, 1, 1) (Line: 48)
Drupal\Core\StackMiddleware\ReverseProxyMiddleware->handle(Object, 1, 1) (Line: 51)
Drupal\Core\StackMiddleware\NegotiationMiddleware->handle(Object, 1, 1) (Line: 23)
Stack\StackedHttpKernel->handle(Object, 1, 1) (Line: 708)
Drupal\Core\DrupalKernel->handle(Object) (Line: 19)


Notice: Trying to get property 'applysfdiscount' of non-object in tved_preprocess_node() (line 419 of themes/custom/tved/tved.theme).

tved_preprocess_node(Array, 'node', Array) (Line: 287)
Drupal\Core\Theme\ThemeManager->render('node', Array) (Line: 422)
Drupal\Core\Render\Renderer->doRender(Array, ) (Line: 201)
Drupal\Core\Render\Renderer->render(Array, ) (Line: 241)
Drupal\Core\Render\MainContent\HtmlRenderer->Drupal\Core\Render\MainContent\{closure}() (Line: 564)
Drupal\Core\Render\Renderer->executeInRenderContext(Object, Object) (Line: 242)
Drupal\Core\Render\MainContent\HtmlRenderer->prepare(Array, Object, Object) (Line: 132)
Drupal\Core\Render\MainContent\HtmlRenderer->renderResponse(Array, Object, Object) (Line: 90)
Drupal\Core\EventSubscriber\MainContentViewSubscriber->onViewRenderArray(Object, 'kernel.view', Object)
call_user_func(Array, Object, 'kernel.view', Object) (Line: 142)
Drupal\Component\EventDispatcher\ContainerAwareEventDispatcher->dispatch(Object, 'kernel.view') (Line: 163)
Symfony\Component\HttpKernel\HttpKernel->handleRaw(Object, 1) (Line: 80)
Symfony\Component\HttpKernel\HttpKernel->handle(Object, 1, 1) (Line: 58)
Drupal\Core\StackMiddleware\Session->handle(Object, 1, 1) (Line: 48)
Drupal\Core\StackMiddleware\KernelPreHandle->handle(Object, 1, 1) (Line: 191)
Drupal\page_cache\StackMiddleware\PageCache->fetch(Object, 1, 1) (Line: 128)
Drupal\page_cache\StackMiddleware\PageCache->lookup(Object, 1, 1) (Line: 82)
Drupal\page_cache\StackMiddleware\PageCache->handle(Object, 1, 1) (Line: 48)
Drupal\Core\StackMiddleware\ReverseProxyMiddleware->handle(Object, 1, 1) (Line: 51)
Drupal\Core\StackMiddleware\NegotiationMiddleware->handle(Object, 1, 1) (Line: 23)
Stack\StackedHttpKernel->handle(Object, 1, 1) (Line: 708)
Drupal\Core\DrupalKernel->handle(Object) (Line: 19)


Notice: Trying to get property 'response' of non-object in tved_preprocess_node() (line 419 of themes/custom/tved/tved.theme).

tved_preprocess_node(Array, 'node', Array) (Line: 287)
Drupal\Core\Theme\ThemeManager->render('node', Array) (Line: 422)
Drupal\Core\Render\Renderer->doRender(Array, ) (Line: 201)
Drupal\Core\Render\Renderer->render(Array, ) (Line: 241)
Drupal\Core\Render\MainContent\HtmlRenderer->Drupal\Core\Render\MainContent\{closure}() (Line: 564)
Drupal\Core\Render\Renderer->executeInRenderContext(Object, Object) (Line: 242)
Drupal\Core\Render\MainContent\HtmlRenderer->prepare(Array, Object, Object) (Line: 132)
Drupal\Core\Render\MainContent\HtmlRenderer->renderResponse(Array, Object, Object) (Line: 90)
Drupal\Core\EventSubscriber\MainContentViewSubscriber->onViewRenderArray(Object, 'kernel.view', Object)
call_user_func(Array, Object, 'kernel.view', Object) (Line: 142)
Drupal\Component\EventDispatcher\ContainerAwareEventDispatcher->dispatch(Object, 'kernel.view') (Line: 163)
Symfony\Component\HttpKernel\HttpKernel->handleRaw(Object, 1) (Line: 80)
Symfony\Component\HttpKernel\HttpKernel->handle(Object, 1, 1) (Line: 58)
Drupal\Core\StackMiddleware\Session->handle(Object, 1, 1) (Line: 48)
Drupal\Core\StackMiddleware\KernelPreHandle->handle(Object, 1, 1) (Line: 191)
Drupal\page_cache\StackMiddleware\PageCache->fetch(Object, 1, 1) (Line: 128)
Drupal\page_cache\StackMiddleware\PageCache->lookup(Object, 1, 1) (Line: 82)
Drupal\page_cache\StackMiddleware\PageCache->handle(Object, 1, 1) (Line: 48)
Drupal\Core\StackMiddleware\ReverseProxyMiddleware->handle(Object, 1, 1) (Line: 51)
Drupal\Core\StackMiddleware\NegotiationMiddleware->handle(Object, 1, 1) (Line: 23)
Stack\StackedHttpKernel->handle(Object, 1, 1) (Line: 708)
Drupal\Core\DrupalKernel->handle(Object) (Line: 19)


Deprecated function: Function money_format() is deprecated in tved_preprocess_node() (line 423 of themes/custom/tved/tved.theme).

tved_preprocess_node(Array, 'node', Array) (Line: 287)
Drupal\Core\Theme\ThemeManager->render('node', Array) (Line: 422)
Drupal\Core\Render\Renderer->doRender(Array, ) (Line: 201)
Drupal\Core\Render\Renderer->render(Array, ) (Line: 241)
Drupal\Core\Render\MainContent\HtmlRenderer->Drupal\Core\Render\MainContent\{closure}() (Line: 564)
Drupal\Core\Render\Renderer->executeInRenderContext(Object, Object) (Line: 242)
Drupal\Core\Render\MainContent\HtmlRenderer->prepare(Array, Object, Object) (Line: 132)
Drupal\Core\Render\MainContent\HtmlRenderer->renderResponse(Array, Object, Object) (Line: 90)
Drupal\Core\EventSubscriber\MainContentViewSubscriber->onViewRenderArray(Object, 'kernel.view', Object)
call_user_func(Array, Object, 'kernel.view', Object) (Line: 142)
Drupal\Component\EventDispatcher\ContainerAwareEventDispatcher->dispatch(Object, 'kernel.view') (Line: 163)
Symfony\Component\HttpKernel\HttpKernel->handleRaw(Object, 1) (Line: 80)
Symfony\Component\HttpKernel\HttpKernel->handle(Object, 1, 1) (Line: 58)
Drupal\Core\StackMiddleware\Session->handle(Object, 1, 1) (Line: 48)
Drupal\Core\StackMiddleware\KernelPreHandle->handle(Object, 1, 1) (Line: 191)
Drupal\page_cache\StackMiddleware\PageCache->fetch(Object, 1, 1) (Line: 128)
Drupal\page_cache\StackMiddleware\PageCache->lookup(Object, 1, 1) (Line: 82)
Drupal\page_cache\StackMiddleware\PageCache->handle(Object, 1, 1) (Line: 48)
Drupal\Core\StackMiddleware\ReverseProxyMiddleware->handle(Object, 1, 1) (Line: 51)
Drupal\Core\StackMiddleware\NegotiationMiddleware->handle(Object, 1, 1) (Line: 23)
Stack\StackedHttpKernel->handle(Object, 1, 1) (Line: 708)
Drupal\Core\DrupalKernel->handle(Object) (Line: 19)


Deprecated function: Function money_format() is deprecated in tved_extra_preprocess_views_view_field() (line 2815 of modules/custom/tved_extra/tved_extra.module).

tved_extra_preprocess_views_view_field(Array, 'views_view_field__released_products__field_product_code', Array) (Line: 287)
Drupal\Core\Theme\ThemeManager->render('views_view_field__released_products__field_product_code', Array) (Line: 422)
Drupal\Core\Render\Renderer->doRender(Array, ) (Line: 201)
Drupal\Core\Render\Renderer->render(Array) (Line: 1745)
Drupal\views\Plugin\views\field\FieldPluginBase->theme(Object) (Line: 779)
Drupal\views\Plugin\views\style\StylePluginBase->elementPreRenderRow(Array)
call_user_func_array(Array, Array) (Line: 101)
Drupal\Core\Render\Renderer->doTrustedCallback(Array, Array, 'Render #pre_render callbacks must be methods of a class that implements \Drupal\Core\Security\TrustedCallbackInterface or be an anonymous function. The callback was %s. See https://www.drupal.org/node/2966725', 'exception', 'Drupal\Core\Render\Element\RenderCallbackInterface') (Line: 772)
Drupal\Core\Render\Renderer->doCallback('#pre_render', Array, Array) (Line: 363)
Drupal\Core\Render\Renderer->doRender(Array, ) (Line: 201)
Drupal\Core\Render\Renderer->render(Array) (Line: 718)
Drupal\views\Plugin\views\style\StylePluginBase->renderFields(Array) (Line: 584)
Drupal\views\Plugin\views\style\StylePluginBase->renderGrouping(Array, Array, 1) (Line: 475)
Drupal\views\Plugin\views\style\StylePluginBase->render(Array) (Line: 2170)
Drupal\views\Plugin\views\display\DisplayPluginBase->render() (Line: 1533)
Drupal\views\ViewExecutable->render() (Line: 2460)
Drupal\views\Plugin\views\display\DisplayPluginBase->preview() (Line: 1662)
Drupal\views\ViewExecutable->preview('block_1', Array) (Line: 66)
Drupal\views\Element\View::preRenderViewElement(Array)
call_user_func_array(Array, Array) (Line: 101)
Drupal\Core\Render\Renderer->doTrustedCallback(Array, Array, 'Render #pre_render callbacks must be methods of a class that implements \Drupal\Core\Security\TrustedCallbackInterface or be an anonymous function. The callback was %s. See https://www.drupal.org/node/2966725', 'exception', 'Drupal\Core\Render\Element\RenderCallbackInterface') (Line: 772)
Drupal\Core\Render\Renderer->doCallback('#pre_render', Array, Array) (Line: 363)
Drupal\Core\Render\Renderer->doRender(Array, ) (Line: 201)
Drupal\Core\Render\Renderer->render(Array) (Line: 463)
Drupal\Core\Template\TwigExtension->escapeFilter(Object, Array, 'html', NULL, 1) (Line: 296)
__TwigTemplate_05a29bc755522bf06a8ecfaa5f0802f1b5022870341cdd4ed0f37520f7bc02b3->doDisplay(Array, Array) (Line: 405)
Twig\Template->displayWithErrorHandling(Array, Array) (Line: 378)
Twig\Template->display(Array) (Line: 103)
__TwigTemplate_110924c3879310d2dd16b05a2b777e94466e3e4c4dd246bef188dc9ff05805ec->doDisplay(Array, Array) (Line: 405)
Twig\Template->displayWithErrorHandling(Array, Array) (Line: 378)
Twig\Template->display(Array) (Line: 390)
Twig\Template->render(Array) (Line: 55)
twig_render_template('themes/custom/tved/templates/layout/node--products.html.twig', Array) (Line: 384)
Drupal\Core\Theme\ThemeManager->render('node', Array) (Line: 422)
Drupal\Core\Render\Renderer->doRender(Array, ) (Line: 201)
Drupal\Core\Render\Renderer->render(Array, ) (Line: 241)
Drupal\Core\Render\MainContent\HtmlRenderer->Drupal\Core\Render\MainContent\{closure}() (Line: 564)
Drupal\Core\Render\Renderer->executeInRenderContext(Object, Object) (Line: 242)
Drupal\Core\Render\MainContent\HtmlRenderer->prepare(Array, Object, Object) (Line: 132)
Drupal\Core\Render\MainContent\HtmlRenderer->renderResponse(Array, Object, Object) (Line: 90)
Drupal\Core\EventSubscriber\MainContentViewSubscriber->onViewRenderArray(Object, 'kernel.view', Object)
call_user_func(Array, Object, 'kernel.view', Object) (Line: 142)
Drupal\Component\EventDispatcher\ContainerAwareEventDispatcher->dispatch(Object, 'kernel.view') (Line: 163)
Symfony\Component\HttpKernel\HttpKernel->handleRaw(Object, 1) (Line: 80)
Symfony\Component\HttpKernel\HttpKernel->handle(Object, 1, 1) (Line: 58)
Drupal\Core\StackMiddleware\Session->handle(Object, 1, 1) (Line: 48)
Drupal\Core\StackMiddleware\KernelPreHandle->handle(Object, 1, 1) (Line: 191)
Drupal\page_cache\StackMiddleware\PageCache->fetch(Object, 1, 1) (Line: 128)
Drupal\page_cache\StackMiddleware\PageCache->lookup(Object, 1, 1) (Line: 82)
Drupal\page_cache\StackMiddleware\PageCache->handle(Object, 1, 1) (Line: 48)
Drupal\Core\StackMiddleware\ReverseProxyMiddleware->handle(Object, 1, 1) (Line: 51)
Drupal\Core\StackMiddleware\NegotiationMiddleware->handle(Object, 1, 1) (Line: 23)
Stack\StackedHttpKernel->handle(Object, 1, 1) (Line: 708)
Drupal\Core\DrupalKernel->handle(Object) (Line: 19)


Notice: Undefined property: Drupal\views\ViewExecutable::$row_index in Drupal\views\Plugin\views\field\FieldPluginBase->getRenderTokens() (line 1637 of core/modules/views/src/Plugin/views/field/FieldPluginBase.php).

Drupal\views\Plugin\views\field\FieldPluginBase->getRenderTokens(Array) (Line: 1248)
Drupal\views\Plugin\views\field\FieldPluginBase->renderText(Array) (Line: 1184)
Drupal\views\Plugin\views\field\FieldPluginBase->advancedRender(Object) (Line: 238)
template_preprocess_views_view_field(Array, 'views_view_field', Array) (Line: 287)
Drupal\Core\Theme\ThemeManager->render('views_view_field', Array) (Line: 422)
Drupal\Core\Render\Renderer->doRender(Array, ) (Line: 201)
Drupal\Core\Render\Renderer->render(Array) (Line: 1745)
Drupal\views\Plugin\views\field\FieldPluginBase->theme(Object) (Line: 779)
Drupal\views\Plugin\views\style\StylePluginBase->elementPreRenderRow(Array)
call_user_func_array(Array, Array) (Line: 101)
Drupal\Core\Render\Renderer->doTrustedCallback(Array, Array, 'Render #pre_render callbacks must be methods of a class that implements \Drupal\Core\Security\TrustedCallbackInterface or be an anonymous function. The callback was %s. See https://www.drupal.org/node/2966725', 'exception', 'Drupal\Core\Render\Element\RenderCallbackInterface') (Line: 772)
Drupal\Core\Render\Renderer->doCallback('#pre_render', Array, Array) (Line: 363)
Drupal\Core\Render\Renderer->doRender(Array, ) (Line: 201)
Drupal\Core\Render\Renderer->render(Array) (Line: 718)
Drupal\views\Plugin\views\style\StylePluginBase->renderFields(Array) (Line: 584)
Drupal\views\Plugin\views\style\StylePluginBase->renderGrouping(Array, Array, 1) (Line: 475)
Drupal\views\Plugin\views\style\StylePluginBase->render(Array) (Line: 2170)
Drupal\views\Plugin\views\display\DisplayPluginBase->render() (Line: 1533)
Drupal\views\ViewExecutable->render() (Line: 2460)
Drupal\views\Plugin\views\display\DisplayPluginBase->preview() (Line: 1662)
Drupal\views\ViewExecutable->preview('block_1', Array) (Line: 66)
Drupal\views\Element\View::preRenderViewElement(Array)
call_user_func_array(Array, Array) (Line: 101)
Drupal\Core\Render\Renderer->doTrustedCallback(Array, Array, 'Render #pre_render callbacks must be methods of a class that implements \Drupal\Core\Security\TrustedCallbackInterface or be an anonymous function. The callback was %s. See https://www.drupal.org/node/2966725', 'exception', 'Drupal\Core\Render\Element\RenderCallbackInterface') (Line: 772)
Drupal\Core\Render\Renderer->doCallback('#pre_render', Array, Array) (Line: 363)
Drupal\Core\Render\Renderer->doRender(Array, ) (Line: 201)
Drupal\Core\Render\Renderer->render(Array) (Line: 463)
Drupal\Core\Template\TwigExtension->escapeFilter(Object, Array, 'html', NULL, 1) (Line: 296)
__TwigTemplate_05a29bc755522bf06a8ecfaa5f0802f1b5022870341cdd4ed0f37520f7bc02b3->doDisplay(Array, Array) (Line: 405)
Twig\Template->displayWithErrorHandling(Array, Array) (Line: 378)
Twig\Template->display(Array) (Line: 103)
__TwigTemplate_110924c3879310d2dd16b05a2b777e94466e3e4c4dd246bef188dc9ff05805ec->doDisplay(Array, Array) (Line: 405)
Twig\Template->displayWithErrorHandling(Array, Array) (Line: 378)
Twig\Template->display(Array) (Line: 390)
Twig\Template->render(Array) (Line: 55)
twig_render_template('themes/custom/tved/templates/layout/node--products.html.twig', Array) (Line: 384)
Drupal\Core\Theme\ThemeManager->render('node', Array) (Line: 422)
Drupal\Core\Render\Renderer->doRender(Array, ) (Line: 201)
Drupal\Core\Render\Renderer->render(Array, ) (Line: 241)
Drupal\Core\Render\MainContent\HtmlRenderer->Drupal\Core\Render\MainContent\{closure}() (Line: 564)
Drupal\Core\Render\Renderer->executeInRenderContext(Object, Object) (Line: 242)
Drupal\Core\Render\MainContent\HtmlRenderer->prepare(Array, Object, Object) (Line: 132)
Drupal\Core\Render\MainContent\HtmlRenderer->renderResponse(Array, Object, Object) (Line: 90)
Drupal\Core\EventSubscriber\MainContentViewSubscriber->onViewRenderArray(Object, 'kernel.view', Object)
call_user_func(Array, Object, 'kernel.view', Object) (Line: 142)
Drupal\Component\EventDispatcher\ContainerAwareEventDispatcher->dispatch(Object, 'kernel.view') (Line: 163)
Symfony\Component\HttpKernel\HttpKernel->handleRaw(Object, 1) (Line: 80)
Symfony\Component\HttpKernel\HttpKernel->handle(Object, 1, 1) (Line: 58)
Drupal\Core\StackMiddleware\Session->handle(Object, 1, 1) (Line: 48)
Drupal\Core\StackMiddleware\KernelPreHandle->handle(Object, 1, 1) (Line: 191)
Drupal\page_cache\StackMiddleware\PageCache->fetch(Object, 1, 1) (Line: 128)
Drupal\page_cache\StackMiddleware\PageCache->lookup(Object, 1, 1) (Line: 82)
Drupal\page_cache\StackMiddleware\PageCache->handle(Object, 1, 1) (Line: 48)
Drupal\Core\StackMiddleware\ReverseProxyMiddleware->handle(Object, 1, 1) (Line: 51)
Drupal\Core\StackMiddleware\NegotiationMiddleware->handle(Object, 1, 1) (Line: 23)
Stack\StackedHttpKernel->handle(Object, 1, 1) (Line: 708)
Drupal\Core\DrupalKernel->handle(Object) (Line: 19)


Notice: Undefined property: Drupal\views\ViewExecutable::$row_index in Drupal\views\Plugin\views\field\FieldPluginBase->getRenderTokens() (line 1637 of core/modules/views/src/Plugin/views/field/FieldPluginBase.php).

Drupal\views\Plugin\views\field\FieldPluginBase->getRenderTokens(Array) (Line: 737)
Drupal\views\Plugin\views\style\StylePluginBase->renderFields(Array) (Line: 584)
Drupal\views\Plugin\views\style\StylePluginBase->renderGrouping(Array, Array, 1) (Line: 475)
Drupal\views\Plugin\views\style\StylePluginBase->render(Array) (Line: 2170)
Drupal\views\Plugin\views\display\DisplayPluginBase->render() (Line: 1533)
Drupal\views\ViewExecutable->render() (Line: 2460)
Drupal\views\Plugin\views\display\DisplayPluginBase->preview() (Line: 1662)
Drupal\views\ViewExecutable->preview('block_1', Array) (Line: 66)
Drupal\views\Element\View::preRenderViewElement(Array)
call_user_func_array(Array, Array) (Line: 101)
Drupal\Core\Render\Renderer->doTrustedCallback(Array, Array, 'Render #pre_render callbacks must be methods of a class that implements \Drupal\Core\Security\TrustedCallbackInterface or be an anonymous function. The callback was %s. See https://www.drupal.org/node/2966725', 'exception', 'Drupal\Core\Render\Element\RenderCallbackInterface') (Line: 772)
Drupal\Core\Render\Renderer->doCallback('#pre_render', Array, Array) (Line: 363)
Drupal\Core\Render\Renderer->doRender(Array, ) (Line: 201)
Drupal\Core\Render\Renderer->render(Array) (Line: 463)
Drupal\Core\Template\TwigExtension->escapeFilter(Object, Array, 'html', NULL, 1) (Line: 296)
__TwigTemplate_05a29bc755522bf06a8ecfaa5f0802f1b5022870341cdd4ed0f37520f7bc02b3->doDisplay(Array, Array) (Line: 405)
Twig\Template->displayWithErrorHandling(Array, Array) (Line: 378)
Twig\Template->display(Array) (Line: 103)
__TwigTemplate_110924c3879310d2dd16b05a2b777e94466e3e4c4dd246bef188dc9ff05805ec->doDisplay(Array, Array) (Line: 405)
Twig\Template->displayWithErrorHandling(Array, Array) (Line: 378)
Twig\Template->display(Array) (Line: 390)
Twig\Template->render(Array) (Line: 55)
twig_render_template('themes/custom/tved/templates/layout/node--products.html.twig', Array) (Line: 384)
Drupal\Core\Theme\ThemeManager->render('node', Array) (Line: 422)
Drupal\Core\Render\Renderer->doRender(Array, ) (Line: 201)
Drupal\Core\Render\Renderer->render(Array, ) (Line: 241)
Drupal\Core\Render\MainContent\HtmlRenderer->Drupal\Core\Render\MainContent\{closure}() (Line: 564)
Drupal\Core\Render\Renderer->executeInRenderContext(Object, Object) (Line: 242)
Drupal\Core\Render\MainContent\HtmlRenderer->prepare(Array, Object, Object) (Line: 132)
Drupal\Core\Render\MainContent\HtmlRenderer->renderResponse(Array, Object, Object) (Line: 90)
Drupal\Core\EventSubscriber\MainContentViewSubscriber->onViewRenderArray(Object, 'kernel.view', Object)
call_user_func(Array, Object, 'kernel.view', Object) (Line: 142)
Drupal\Component\EventDispatcher\ContainerAwareEventDispatcher->dispatch(Object, 'kernel.view') (Line: 163)
Symfony\Component\HttpKernel\HttpKernel->handleRaw(Object, 1) (Line: 80)
Symfony\Component\HttpKernel\HttpKernel->handle(Object, 1, 1) (Line: 58)
Drupal\Core\StackMiddleware\Session->handle(Object, 1, 1) (Line: 48)
Drupal\Core\StackMiddleware\KernelPreHandle->handle(Object, 1, 1) (Line: 191)
Drupal\page_cache\StackMiddleware\PageCache->fetch(Object, 1, 1) (Line: 128)
Drupal\page_cache\StackMiddleware\PageCache->lookup(Object, 1, 1) (Line: 82)
Drupal\page_cache\StackMiddleware\PageCache->handle(Object, 1, 1) (Line: 48)
Drupal\Core\StackMiddleware\ReverseProxyMiddleware->handle(Object, 1, 1) (Line: 51)
Drupal\Core\StackMiddleware\NegotiationMiddleware->handle(Object, 1, 1) (Line: 23)
Stack\StackedHttpKernel->handle(Object, 1, 1) (Line: 708)
Drupal\Core\DrupalKernel->handle(Object) (Line: 19)


Deprecated function: Function money_format() is deprecated in tved_extra_preprocess_views_view_field() (line 2815 of modules/custom/tved_extra/tved_extra.module).

tved_extra_preprocess_views_view_field(Array, 'views_view_field__released_products__field_product_code', Array) (Line: 287)
Drupal\Core\Theme\ThemeManager->render('views_view_field__released_products__field_product_code', Array) (Line: 422)
Drupal\Core\Render\Renderer->doRender(Array, ) (Line: 201)
Drupal\Core\Render\Renderer->render(Array) (Line: 1745)
Drupal\views\Plugin\views\field\FieldPluginBase->theme(Object) (Line: 779)
Drupal\views\Plugin\views\style\StylePluginBase->elementPreRenderRow(Array)
call_user_func_array(Array, Array) (Line: 101)
Drupal\Core\Render\Renderer->doTrustedCallback(Array, Array, 'Render #pre_render callbacks must be methods of a class that implements \Drupal\Core\Security\TrustedCallbackInterface or be an anonymous function. The callback was %s. See https://www.drupal.org/node/2966725', 'exception', 'Drupal\Core\Render\Element\RenderCallbackInterface') (Line: 772)
Drupal\Core\Render\Renderer->doCallback('#pre_render', Array, Array) (Line: 363)
Drupal\Core\Render\Renderer->doRender(Array, ) (Line: 201)
Drupal\Core\Render\Renderer->render(Array) (Line: 718)
Drupal\views\Plugin\views\style\StylePluginBase->renderFields(Array) (Line: 584)
Drupal\views\Plugin\views\style\StylePluginBase->renderGrouping(Array, Array, 1) (Line: 475)
Drupal\views\Plugin\views\style\StylePluginBase->render(Array) (Line: 2170)
Drupal\views\Plugin\views\display\DisplayPluginBase->render() (Line: 1533)
Drupal\views\ViewExecutable->render() (Line: 2460)
Drupal\views\Plugin\views\display\DisplayPluginBase->preview() (Line: 1662)
Drupal\views\ViewExecutable->preview('block_1', Array) (Line: 66)
Drupal\views\Element\View::preRenderViewElement(Array)
call_user_func_array(Array, Array) (Line: 101)
Drupal\Core\Render\Renderer->doTrustedCallback(Array, Array, 'Render #pre_render callbacks must be methods of a class that implements \Drupal\Core\Security\TrustedCallbackInterface or be an anonymous function. The callback was %s. See https://www.drupal.org/node/2966725', 'exception', 'Drupal\Core\Render\Element\RenderCallbackInterface') (Line: 772)
Drupal\Core\Render\Renderer->doCallback('#pre_render', Array, Array) (Line: 363)
Drupal\Core\Render\Renderer->doRender(Array, ) (Line: 201)
Drupal\Core\Render\Renderer->render(Array) (Line: 463)
Drupal\Core\Template\TwigExtension->escapeFilter(Object, Array, 'html', NULL, 1) (Line: 296)
__TwigTemplate_05a29bc755522bf06a8ecfaa5f0802f1b5022870341cdd4ed0f37520f7bc02b3->doDisplay(Array, Array) (Line: 405)
Twig\Template->displayWithErrorHandling(Array, Array) (Line: 378)
Twig\Template->display(Array) (Line: 103)
__TwigTemplate_110924c3879310d2dd16b05a2b777e94466e3e4c4dd246bef188dc9ff05805ec->doDisplay(Array, Array) (Line: 405)
Twig\Template->displayWithErrorHandling(Array, Array) (Line: 378)
Twig\Template->display(Array) (Line: 390)
Twig\Template->render(Array) (Line: 55)
twig_render_template('themes/custom/tved/templates/layout/node--products.html.twig', Array) (Line: 384)
Drupal\Core\Theme\ThemeManager->render('node', Array) (Line: 422)
Drupal\Core\Render\Renderer->doRender(Array, ) (Line: 201)
Drupal\Core\Render\Renderer->render(Array, ) (Line: 241)
Drupal\Core\Render\MainContent\HtmlRenderer->Drupal\Core\Render\MainContent\{closure}() (Line: 564)
Drupal\Core\Render\Renderer->executeInRenderContext(Object, Object) (Line: 242)
Drupal\Core\Render\MainContent\HtmlRenderer->prepare(Array, Object, Object) (Line: 132)
Drupal\Core\Render\MainContent\HtmlRenderer->renderResponse(Array, Object, Object) (Line: 90)
Drupal\Core\EventSubscriber\MainContentViewSubscriber->onViewRenderArray(Object, 'kernel.view', Object)
call_user_func(Array, Object, 'kernel.view', Object) (Line: 142)
Drupal\Component\EventDispatcher\ContainerAwareEventDispatcher->dispatch(Object, 'kernel.view') (Line: 163)
Symfony\Component\HttpKernel\HttpKernel->handleRaw(Object, 1) (Line: 80)
Symfony\Component\HttpKernel\HttpKernel->handle(Object, 1, 1) (Line: 58)
Drupal\Core\StackMiddleware\Session->handle(Object, 1, 1) (Line: 48)
Drupal\Core\StackMiddleware\KernelPreHandle->handle(Object, 1, 1) (Line: 191)
Drupal\page_cache\StackMiddleware\PageCache->fetch(Object, 1, 1) (Line: 128)
Drupal\page_cache\StackMiddleware\PageCache->lookup(Object, 1, 1) (Line: 82)
Drupal\page_cache\StackMiddleware\PageCache->handle(Object, 1, 1) (Line: 48)
Drupal\Core\StackMiddleware\ReverseProxyMiddleware->handle(Object, 1, 1) (Line: 51)
Drupal\Core\StackMiddleware\NegotiationMiddleware->handle(Object, 1, 1) (Line: 23)
Stack\StackedHttpKernel->handle(Object, 1, 1) (Line: 708)
Drupal\Core\DrupalKernel->handle(Object) (Line: 19)


Notice: Undefined property: Drupal\views\ViewExecutable::$row_index in Drupal\views\Plugin\views\field\FieldPluginBase->getRenderTokens() (line 1637 of core/modules/views/src/Plugin/views/field/FieldPluginBase.php).

Drupal\views\Plugin\views\field\FieldPluginBase->getRenderTokens(Array) (Line: 1248)
Drupal\views\Plugin\views\field\FieldPluginBase->renderText(Array) (Line: 1184)
Drupal\views\Plugin\views\field\FieldPluginBase->advancedRender(Object) (Line: 238)
template_preprocess_views_view_field(Array, 'views_view_field', Array) (Line: 287)
Drupal\Core\Theme\ThemeManager->render('views_view_field', Array) (Line: 422)
Drupal\Core\Render\Renderer->doRender(Array, ) (Line: 201)
Drupal\Core\Render\Renderer->render(Array) (Line: 1745)
Drupal\views\Plugin\views\field\FieldPluginBase->theme(Object) (Line: 779)
Drupal\views\Plugin\views\style\StylePluginBase->elementPreRenderRow(Array)
call_user_func_array(Array, Array) (Line: 101)
Drupal\Core\Render\Renderer->doTrustedCallback(Array, Array, 'Render #pre_render callbacks must be methods of a class that implements \Drupal\Core\Security\TrustedCallbackInterface or be an anonymous function. The callback was %s. See https://www.drupal.org/node/2966725', 'exception', 'Drupal\Core\Render\Element\RenderCallbackInterface') (Line: 772)
Drupal\Core\Render\Renderer->doCallback('#pre_render', Array, Array) (Line: 363)
Drupal\Core\Render\Renderer->doRender(Array, ) (Line: 201)
Drupal\Core\Render\Renderer->render(Array) (Line: 718)
Drupal\views\Plugin\views\style\StylePluginBase->renderFields(Array) (Line: 584)
Drupal\views\Plugin\views\style\StylePluginBase->renderGrouping(Array, Array, 1) (Line: 475)
Drupal\views\Plugin\views\style\StylePluginBase->render(Array) (Line: 2170)
Drupal\views\Plugin\views\display\DisplayPluginBase->render() (Line: 1533)
Drupal\views\ViewExecutable->render() (Line: 2460)
Drupal\views\Plugin\views\display\DisplayPluginBase->preview() (Line: 1662)
Drupal\views\ViewExecutable->preview('block_1', Array) (Line: 66)
Drupal\views\Element\View::preRenderViewElement(Array)
call_user_func_array(Array, Array) (Line: 101)
Drupal\Core\Render\Renderer->doTrustedCallback(Array, Array, 'Render #pre_render callbacks must be methods of a class that implements \Drupal\Core\Security\TrustedCallbackInterface or be an anonymous function. The callback was %s. See https://www.drupal.org/node/2966725', 'exception', 'Drupal\Core\Render\Element\RenderCallbackInterface') (Line: 772)
Drupal\Core\Render\Renderer->doCallback('#pre_render', Array, Array) (Line: 363)
Drupal\Core\Render\Renderer->doRender(Array, ) (Line: 201)
Drupal\Core\Render\Renderer->render(Array) (Line: 463)
Drupal\Core\Template\TwigExtension->escapeFilter(Object, Array, 'html', NULL, 1) (Line: 296)
__TwigTemplate_05a29bc755522bf06a8ecfaa5f0802f1b5022870341cdd4ed0f37520f7bc02b3->doDisplay(Array, Array) (Line: 405)
Twig\Template->displayWithErrorHandling(Array, Array) (Line: 378)
Twig\Template->display(Array) (Line: 103)
__TwigTemplate_110924c3879310d2dd16b05a2b777e94466e3e4c4dd246bef188dc9ff05805ec->doDisplay(Array, Array) (Line: 405)
Twig\Template->displayWithErrorHandling(Array, Array) (Line: 378)
Twig\Template->display(Array) (Line: 390)
Twig\Template->render(Array) (Line: 55)
twig_render_template('themes/custom/tved/templates/layout/node--products.html.twig', Array) (Line: 384)
Drupal\Core\Theme\ThemeManager->render('node', Array) (Line: 422)
Drupal\Core\Render\Renderer->doRender(Array, ) (Line: 201)
Drupal\Core\Render\Renderer->render(Array, ) (Line: 241)
Drupal\Core\Render\MainContent\HtmlRenderer->Drupal\Core\Render\MainContent\{closure}() (Line: 564)
Drupal\Core\Render\Renderer->executeInRenderContext(Object, Object) (Line: 242)
Drupal\Core\Render\MainContent\HtmlRenderer->prepare(Array, Object, Object) (Line: 132)
Drupal\Core\Render\MainContent\HtmlRenderer->renderResponse(Array, Object, Object) (Line: 90)
Drupal\Core\EventSubscriber\MainContentViewSubscriber->onViewRenderArray(Object, 'kernel.view', Object)
call_user_func(Array, Object, 'kernel.view', Object) (Line: 142)
Drupal\Component\EventDispatcher\ContainerAwareEventDispatcher->dispatch(Object, 'kernel.view') (Line: 163)
Symfony\Component\HttpKernel\HttpKernel->handleRaw(Object, 1) (Line: 80)
Symfony\Component\HttpKernel\HttpKernel->handle(Object, 1, 1) (Line: 58)
Drupal\Core\StackMiddleware\Session->handle(Object, 1, 1) (Line: 48)
Drupal\Core\StackMiddleware\KernelPreHandle->handle(Object, 1, 1) (Line: 191)
Drupal\page_cache\StackMiddleware\PageCache->fetch(Object, 1, 1) (Line: 128)
Drupal\page_cache\StackMiddleware\PageCache->lookup(Object, 1, 1) (Line: 82)
Drupal\page_cache\StackMiddleware\PageCache->handle(Object, 1, 1) (Line: 48)
Drupal\Core\StackMiddleware\ReverseProxyMiddleware->handle(Object, 1, 1) (Line: 51)
Drupal\Core\StackMiddleware\NegotiationMiddleware->handle(Object, 1, 1) (Line: 23)
Stack\StackedHttpKernel->handle(Object, 1, 1) (Line: 708)
Drupal\Core\DrupalKernel->handle(Object) (Line: 19)


Notice: Undefined property: Drupal\views\ViewExecutable::$row_index in Drupal\views\Plugin\views\field\FieldPluginBase->getRenderTokens() (line 1637 of core/modules/views/src/Plugin/views/field/FieldPluginBase.php).

Drupal\views\Plugin\views\field\FieldPluginBase->getRenderTokens(Array) (Line: 737)
Drupal\views\Plugin\views\style\StylePluginBase->renderFields(Array) (Line: 584)
Drupal\views\Plugin\views\style\StylePluginBase->renderGrouping(Array, Array, 1) (Line: 475)
Drupal\views\Plugin\views\style\StylePluginBase->render(Array) (Line: 2170)
Drupal\views\Plugin\views\display\DisplayPluginBase->render() (Line: 1533)
Drupal\views\ViewExecutable->render() (Line: 2460)
Drupal\views\Plugin\views\display\DisplayPluginBase->preview() (Line: 1662)
Drupal\views\ViewExecutable->preview('block_1', Array) (Line: 66)
Drupal\views\Element\View::preRenderViewElement(Array)
call_user_func_array(Array, Array) (Line: 101)
Drupal\Core\Render\Renderer->doTrustedCallback(Array, Array, 'Render #pre_render callbacks must be methods of a class that implements \Drupal\Core\Security\TrustedCallbackInterface or be an anonymous function. The callback was %s. See https://www.drupal.org/node/2966725', 'exception', 'Drupal\Core\Render\Element\RenderCallbackInterface') (Line: 772)
Drupal\Core\Render\Renderer->doCallback('#pre_render', Array, Array) (Line: 363)
Drupal\Core\Render\Renderer->doRender(Array, ) (Line: 201)
Drupal\Core\Render\Renderer->render(Array) (Line: 463)
Drupal\Core\Template\TwigExtension->escapeFilter(Object, Array, 'html', NULL, 1) (Line: 296)
__TwigTemplate_05a29bc755522bf06a8ecfaa5f0802f1b5022870341cdd4ed0f37520f7bc02b3->doDisplay(Array, Array) (Line: 405)
Twig\Template->displayWithErrorHandling(Array, Array) (Line: 378)
Twig\Template->display(Array) (Line: 103)
__TwigTemplate_110924c3879310d2dd16b05a2b777e94466e3e4c4dd246bef188dc9ff05805ec->doDisplay(Array, Array) (Line: 405)
Twig\Template->displayWithErrorHandling(Array, Array) (Line: 378)
Twig\Template->display(Array) (Line: 390)
Twig\Template->render(Array) (Line: 55)
twig_render_template('themes/custom/tved/templates/layout/node--products.html.twig', Array) (Line: 384)
Drupal\Core\Theme\ThemeManager->render('node', Array) (Line: 422)
Drupal\Core\Render\Renderer->doRender(Array, ) (Line: 201)
Drupal\Core\Render\Renderer->render(Array, ) (Line: 241)
Drupal\Core\Render\MainContent\HtmlRenderer->Drupal\Core\Render\MainContent\{closure}() (Line: 564)
Drupal\Core\Render\Renderer->executeInRenderContext(Object, Object) (Line: 242)
Drupal\Core\Render\MainContent\HtmlRenderer->prepare(Array, Object, Object) (Line: 132)
Drupal\Core\Render\MainContent\HtmlRenderer->renderResponse(Array, Object, Object) (Line: 90)
Drupal\Core\EventSubscriber\MainContentViewSubscriber->onViewRenderArray(Object, 'kernel.view', Object)
call_user_func(Array, Object, 'kernel.view', Object) (Line: 142)
Drupal\Component\EventDispatcher\ContainerAwareEventDispatcher->dispatch(Object, 'kernel.view') (Line: 163)
Symfony\Component\HttpKernel\HttpKernel->handleRaw(Object, 1) (Line: 80)
Symfony\Component\HttpKernel\HttpKernel->handle(Object, 1, 1) (Line: 58)
Drupal\Core\StackMiddleware\Session->handle(Object, 1, 1) (Line: 48)
Drupal\Core\StackMiddleware\KernelPreHandle->handle(Object, 1, 1) (Line: 191)
Drupal\page_cache\StackMiddleware\PageCache->fetch(Object, 1, 1) (Line: 128)
Drupal\page_cache\StackMiddleware\PageCache->lookup(Object, 1, 1) (Line: 82)
Drupal\page_cache\StackMiddleware\PageCache->handle(Object, 1, 1) (Line: 48)
Drupal\Core\StackMiddleware\ReverseProxyMiddleware->handle(Object, 1, 1) (Line: 51)
Drupal\Core\StackMiddleware\NegotiationMiddleware->handle(Object, 1, 1) (Line: 23)
Stack\StackedHttpKernel->handle(Object, 1, 1) (Line: 708)
Drupal\Core\DrupalKernel->handle(Object) (Line: 19)


Deprecated function: Function money_format() is deprecated in tved_extra_preprocess_views_view_field() (line 2815 of modules/custom/tved_extra/tved_extra.module).

tved_extra_preprocess_views_view_field(Array, 'views_view_field__released_products__field_product_code', Array) (Line: 287)
Drupal\Core\Theme\ThemeManager->render('views_view_field__released_products__field_product_code', Array) (Line: 422)
Drupal\Core\Render\Renderer->doRender(Array, ) (Line: 201)
Drupal\Core\Render\Renderer->render(Array) (Line: 1745)
Drupal\views\Plugin\views\field\FieldPluginBase->theme(Object) (Line: 779)
Drupal\views\Plugin\views\style\StylePluginBase->elementPreRenderRow(Array)
call_user_func_array(Array, Array) (Line: 101)
Drupal\Core\Render\Renderer->doTrustedCallback(Array, Array, 'Render #pre_render callbacks must be methods of a class that implements \Drupal\Core\Security\TrustedCallbackInterface or be an anonymous function. The callback was %s. See https://www.drupal.org/node/2966725', 'exception', 'Drupal\Core\Render\Element\RenderCallbackInterface') (Line: 772)
Drupal\Core\Render\Renderer->doCallback('#pre_render', Array, Array) (Line: 363)
Drupal\Core\Render\Renderer->doRender(Array, ) (Line: 201)
Drupal\Core\Render\Renderer->render(Array) (Line: 718)
Drupal\views\Plugin\views\style\StylePluginBase->renderFields(Array) (Line: 584)
Drupal\views\Plugin\views\style\StylePluginBase->renderGrouping(Array, Array, 1) (Line: 475)
Drupal\views\Plugin\views\style\StylePluginBase->render(Array) (Line: 2170)
Drupal\views\Plugin\views\display\DisplayPluginBase->render() (Line: 1533)
Drupal\views\ViewExecutable->render() (Line: 2460)
Drupal\views\Plugin\views\display\DisplayPluginBase->preview() (Line: 1662)
Drupal\views\ViewExecutable->preview('block_1', Array) (Line: 66)
Drupal\views\Element\View::preRenderViewElement(Array)
call_user_func_array(Array, Array) (Line: 101)
Drupal\Core\Render\Renderer->doTrustedCallback(Array, Array, 'Render #pre_render callbacks must be methods of a class that implements \Drupal\Core\Security\TrustedCallbackInterface or be an anonymous function. The callback was %s. See https://www.drupal.org/node/2966725', 'exception', 'Drupal\Core\Render\Element\RenderCallbackInterface') (Line: 772)
Drupal\Core\Render\Renderer->doCallback('#pre_render', Array, Array) (Line: 363)
Drupal\Core\Render\Renderer->doRender(Array, ) (Line: 201)
Drupal\Core\Render\Renderer->render(Array) (Line: 463)
Drupal\Core\Template\TwigExtension->escapeFilter(Object, Array, 'html', NULL, 1) (Line: 296)
__TwigTemplate_05a29bc755522bf06a8ecfaa5f0802f1b5022870341cdd4ed0f37520f7bc02b3->doDisplay(Array, Array) (Line: 405)
Twig\Template->displayWithErrorHandling(Array, Array) (Line: 378)
Twig\Template->display(Array) (Line: 103)
__TwigTemplate_110924c3879310d2dd16b05a2b777e94466e3e4c4dd246bef188dc9ff05805ec->doDisplay(Array, Array) (Line: 405)
Twig\Template->displayWithErrorHandling(Array, Array) (Line: 378)
Twig\Template->display(Array) (Line: 390)
Twig\Template->render(Array) (Line: 55)
twig_render_template('themes/custom/tved/templates/layout/node--products.html.twig', Array) (Line: 384)
Drupal\Core\Theme\ThemeManager->render('node', Array) (Line: 422)
Drupal\Core\Render\Renderer->doRender(Array, ) (Line: 201)
Drupal\Core\Render\Renderer->render(Array, ) (Line: 241)
Drupal\Core\Render\MainContent\HtmlRenderer->Drupal\Core\Render\MainContent\{closure}() (Line: 564)
Drupal\Core\Render\Renderer->executeInRenderContext(Object, Object) (Line: 242)
Drupal\Core\Render\MainContent\HtmlRenderer->prepare(Array, Object, Object) (Line: 132)
Drupal\Core\Render\MainContent\HtmlRenderer->renderResponse(Array, Object, Object) (Line: 90)
Drupal\Core\EventSubscriber\MainContentViewSubscriber->onViewRenderArray(Object, 'kernel.view', Object)
call_user_func(Array, Object, 'kernel.view', Object) (Line: 142)
Drupal\Component\EventDispatcher\ContainerAwareEventDispatcher->dispatch(Object, 'kernel.view') (Line: 163)
Symfony\Component\HttpKernel\HttpKernel->handleRaw(Object, 1) (Line: 80)
Symfony\Component\HttpKernel\HttpKernel->handle(Object, 1, 1) (Line: 58)
Drupal\Core\StackMiddleware\Session->handle(Object, 1, 1) (Line: 48)
Drupal\Core\StackMiddleware\KernelPreHandle->handle(Object, 1, 1) (Line: 191)
Drupal\page_cache\StackMiddleware\PageCache->fetch(Object, 1, 1) (Line: 128)
Drupal\page_cache\StackMiddleware\PageCache->lookup(Object, 1, 1) (Line: 82)
Drupal\page_cache\StackMiddleware\PageCache->handle(Object, 1, 1) (Line: 48)
Drupal\Core\StackMiddleware\ReverseProxyMiddleware->handle(Object, 1, 1) (Line: 51)
Drupal\Core\StackMiddleware\NegotiationMiddleware->handle(Object, 1, 1) (Line: 23)
Stack\StackedHttpKernel->handle(Object, 1, 1) (Line: 708)
Drupal\Core\DrupalKernel->handle(Object) (Line: 19)


Notice: Undefined property: Drupal\views\ViewExecutable::$row_index in Drupal\views\Plugin\views\field\FieldPluginBase->getRenderTokens() (line 1637 of core/modules/views/src/Plugin/views/field/FieldPluginBase.php).

Drupal\views\Plugin\views\field\FieldPluginBase->getRenderTokens(Array) (Line: 1248)
Drupal\views\Plugin\views\field\FieldPluginBase->renderText(Array) (Line: 1184)
Drupal\views\Plugin\views\field\FieldPluginBase->advancedRender(Object) (Line: 238)
template_preprocess_views_view_field(Array, 'views_view_field', Array) (Line: 287)
Drupal\Core\Theme\ThemeManager->render('views_view_field', Array) (Line: 422)
Drupal\Core\Render\Renderer->doRender(Array, ) (Line: 201)
Drupal\Core\Render\Renderer->render(Array) (Line: 1745)
Drupal\views\Plugin\views\field\FieldPluginBase->theme(Object) (Line: 779)
Drupal\views\Plugin\views\style\StylePluginBase->elementPreRenderRow(Array)
call_user_func_array(Array, Array) (Line: 101)
Drupal\Core\Render\Renderer->doTrustedCallback(Array, Array, 'Render #pre_render callbacks must be methods of a class that implements \Drupal\Core\Security\TrustedCallbackInterface or be an anonymous function. The callback was %s. See https://www.drupal.org/node/2966725', 'exception', 'Drupal\Core\Render\Element\RenderCallbackInterface') (Line: 772)
Drupal\Core\Render\Renderer->doCallback('#pre_render', Array, Array) (Line: 363)
Drupal\Core\Render\Renderer->doRender(Array, ) (Line: 201)
Drupal\Core\Render\Renderer->render(Array) (Line: 718)
Drupal\views\Plugin\views\style\StylePluginBase->renderFields(Array) (Line: 584)
Drupal\views\Plugin\views\style\StylePluginBase->renderGrouping(Array, Array, 1) (Line: 475)
Drupal\views\Plugin\views\style\StylePluginBase->render(Array) (Line: 2170)
Drupal\views\Plugin\views\display\DisplayPluginBase->render() (Line: 1533)
Drupal\views\ViewExecutable->render() (Line: 2460)
Drupal\views\Plugin\views\display\DisplayPluginBase->preview() (Line: 1662)
Drupal\views\ViewExecutable->preview('block_1', Array) (Line: 66)
Drupal\views\Element\View::preRenderViewElement(Array)
call_user_func_array(Array, Array) (Line: 101)
Drupal\Core\Render\Renderer->doTrustedCallback(Array, Array, 'Render #pre_render callbacks must be methods of a class that implements \Drupal\Core\Security\TrustedCallbackInterface or be an anonymous function. The callback was %s. See https://www.drupal.org/node/2966725', 'exception', 'Drupal\Core\Render\Element\RenderCallbackInterface') (Line: 772)
Drupal\Core\Render\Renderer->doCallback('#pre_render', Array, Array) (Line: 363)
Drupal\Core\Render\Renderer->doRender(Array, ) (Line: 201)
Drupal\Core\Render\Renderer->render(Array) (Line: 463)
Drupal\Core\Template\TwigExtension->escapeFilter(Object, Array, 'html', NULL, 1) (Line: 296)
__TwigTemplate_05a29bc755522bf06a8ecfaa5f0802f1b5022870341cdd4ed0f37520f7bc02b3->doDisplay(Array, Array) (Line: 405)
Twig\Template->displayWithErrorHandling(Array, Array) (Line: 378)
Twig\Template->display(Array) (Line: 103)
__TwigTemplate_110924c3879310d2dd16b05a2b777e94466e3e4c4dd246bef188dc9ff05805ec->doDisplay(Array, Array) (Line: 405)
Twig\Template->displayWithErrorHandling(Array, Array) (Line: 378)
Twig\Template->display(Array) (Line: 390)
Twig\Template->render(Array) (Line: 55)
twig_render_template('themes/custom/tved/templates/layout/node--products.html.twig', Array) (Line: 384)
Drupal\Core\Theme\ThemeManager->render('node', Array) (Line: 422)
Drupal\Core\Render\Renderer->doRender(Array, ) (Line: 201)
Drupal\Core\Render\Renderer->render(Array, ) (Line: 241)
Drupal\Core\Render\MainContent\HtmlRenderer->Drupal\Core\Render\MainContent\{closure}() (Line: 564)
Drupal\Core\Render\Renderer->executeInRenderContext(Object, Object) (Line: 242)
Drupal\Core\Render\MainContent\HtmlRenderer->prepare(Array, Object, Object) (Line: 132)
Drupal\Core\Render\MainContent\HtmlRenderer->renderResponse(Array, Object, Object) (Line: 90)
Drupal\Core\EventSubscriber\MainContentViewSubscriber->onViewRenderArray(Object, 'kernel.view', Object)
call_user_func(Array, Object, 'kernel.view', Object) (Line: 142)
Drupal\Component\EventDispatcher\ContainerAwareEventDispatcher->dispatch(Object, 'kernel.view') (Line: 163)
Symfony\Component\HttpKernel\HttpKernel->handleRaw(Object, 1) (Line: 80)
Symfony\Component\HttpKernel\HttpKernel->handle(Object, 1, 1) (Line: 58)
Drupal\Core\StackMiddleware\Session->handle(Object, 1, 1) (Line: 48)
Drupal\Core\StackMiddleware\KernelPreHandle->handle(Object, 1, 1) (Line: 191)
Drupal\page_cache\StackMiddleware\PageCache->fetch(Object, 1, 1) (Line: 128)
Drupal\page_cache\StackMiddleware\PageCache->lookup(Object, 1, 1) (Line: 82)
Drupal\page_cache\StackMiddleware\PageCache->handle(Object, 1, 1) (Line: 48)
Drupal\Core\StackMiddleware\ReverseProxyMiddleware->handle(Object, 1, 1) (Line: 51)
Drupal\Core\StackMiddleware\NegotiationMiddleware->handle(Object, 1, 1) (Line: 23)
Stack\StackedHttpKernel->handle(Object, 1, 1) (Line: 708)
Drupal\Core\DrupalKernel->handle(Object) (Line: 19)


Notice: Undefined property: Drupal\views\ViewExecutable::$row_index in Drupal\views\Plugin\views\field\FieldPluginBase->getRenderTokens() (line 1637 of core/modules/views/src/Plugin/views/field/FieldPluginBase.php).

Drupal\views\Plugin\views\field\FieldPluginBase->getRenderTokens(Array) (Line: 737)
Drupal\views\Plugin\views\style\StylePluginBase->renderFields(Array) (Line: 584)
Drupal\views\Plugin\views\style\StylePluginBase->renderGrouping(Array, Array, 1) (Line: 475)
Drupal\views\Plugin\views\style\StylePluginBase->render(Array) (Line: 2170)
Drupal\views\Plugin\views\display\DisplayPluginBase->render() (Line: 1533)
Drupal\views\ViewExecutable->render() (Line: 2460)
Drupal\views\Plugin\views\display\DisplayPluginBase->preview() (Line: 1662)
Drupal\views\ViewExecutable->preview('block_1', Array) (Line: 66)
Drupal\views\Element\View::preRenderViewElement(Array)
call_user_func_array(Array, Array) (Line: 101)
Drupal\Core\Render\Renderer->doTrustedCallback(Array, Array, 'Render #pre_render callbacks must be methods of a class that implements \Drupal\Core\Security\TrustedCallbackInterface or be an anonymous function. The callback was %s. See https://www.drupal.org/node/2966725', 'exception', 'Drupal\Core\Render\Element\RenderCallbackInterface') (Line: 772)
Drupal\Core\Render\Renderer->doCallback('#pre_render', Array, Array) (Line: 363)
Drupal\Core\Render\Renderer->doRender(Array, ) (Line: 201)
Drupal\Core\Render\Renderer->render(Array) (Line: 463)
Drupal\Core\Template\TwigExtension->escapeFilter(Object, Array, 'html', NULL, 1) (Line: 296)
__TwigTemplate_05a29bc755522bf06a8ecfaa5f0802f1b5022870341cdd4ed0f37520f7bc02b3->doDisplay(Array, Array) (Line: 405)
Twig\Template->displayWithErrorHandling(Array, Array) (Line: 378)
Twig\Template->display(Array) (Line: 103)
__TwigTemplate_110924c3879310d2dd16b05a2b777e94466e3e4c4dd246bef188dc9ff05805ec->doDisplay(Array, Array) (Line: 405)
Twig\Template->displayWithErrorHandling(Array, Array) (Line: 378)
Twig\Template->display(Array) (Line: 390)
Twig\Template->render(Array) (Line: 55)
twig_render_template('themes/custom/tved/templates/layout/node--products.html.twig', Array) (Line: 384)
Drupal\Core\Theme\ThemeManager->render('node', Array) (Line: 422)
Drupal\Core\Render\Renderer->doRender(Array, ) (Line: 201)
Drupal\Core\Render\Renderer->render(Array, ) (Line: 241)
Drupal\Core\Render\MainContent\HtmlRenderer->Drupal\Core\Render\MainContent\{closure}() (Line: 564)
Drupal\Core\Render\Renderer->executeInRenderContext(Object, Object) (Line: 242)
Drupal\Core\Render\MainContent\HtmlRenderer->prepare(Array, Object, Object) (Line: 132)
Drupal\Core\Render\MainContent\HtmlRenderer->renderResponse(Array, Object, Object) (Line: 90)
Drupal\Core\EventSubscriber\MainContentViewSubscriber->onViewRenderArray(Object, 'kernel.view', Object)
call_user_func(Array, Object, 'kernel.view', Object) (Line: 142)
Drupal\Component\EventDispatcher\ContainerAwareEventDispatcher->dispatch(Object, 'kernel.view') (Line: 163)
Symfony\Component\HttpKernel\HttpKernel->handleRaw(Object, 1) (Line: 80)
Symfony\Component\HttpKernel\HttpKernel->handle(Object, 1, 1) (Line: 58)
Drupal\Core\StackMiddleware\Session->handle(Object, 1, 1) (Line: 48)
Drupal\Core\StackMiddleware\KernelPreHandle->handle(Object, 1, 1) (Line: 191)
Drupal\page_cache\StackMiddleware\PageCache->fetch(Object, 1, 1) (Line: 128)
Drupal\page_cache\StackMiddleware\PageCache->lookup(Object, 1, 1) (Line: 82)
Drupal\page_cache\StackMiddleware\PageCache->handle(Object, 1, 1) (Line: 48)
Drupal\Core\StackMiddleware\ReverseProxyMiddleware->handle(Object, 1, 1) (Line: 51)
Drupal\Core\StackMiddleware\NegotiationMiddleware->handle(Object, 1, 1) (Line: 23)
Stack\StackedHttpKernel->handle(Object, 1, 1) (Line: 708)
Drupal\Core\DrupalKernel->handle(Object) (Line: 19)


Deprecated function: Function money_format() is deprecated in tved_extra_preprocess_views_view_field() (line 2873 of modules/custom/tved_extra/tved_extra.module).

tved_extra_preprocess_views_view_field(Array, 'views_view_field__released_products__field_product_code', Array) (Line: 287)
Drupal\Core\Theme\ThemeManager->render('views_view_field__released_products__field_product_code', Array) (Line: 422)
Drupal\Core\Render\Renderer->doRender(Array, ) (Line: 201)
Drupal\Core\Render\Renderer->render(Array) (Line: 1745)
Drupal\views\Plugin\views\field\FieldPluginBase->theme(Object) (Line: 779)
Drupal\views\Plugin\views\style\StylePluginBase->elementPreRenderRow(Array)
call_user_func_array(Array, Array) (Line: 101)
Drupal\Core\Render\Renderer->doTrustedCallback(Array, Array, 'Render #pre_render callbacks must be methods of a class that implements \Drupal\Core\Security\TrustedCallbackInterface or be an anonymous function. The callback was %s. See https://www.drupal.org/node/2966725', 'exception', 'Drupal\Core\Render\Element\RenderCallbackInterface') (Line: 772)
Drupal\Core\Render\Renderer->doCallback('#pre_render', Array, Array) (Line: 363)
Drupal\Core\Render\Renderer->doRender(Array, ) (Line: 201)
Drupal\Core\Render\Renderer->render(Array) (Line: 718)
Drupal\views\Plugin\views\style\StylePluginBase->renderFields(Array) (Line: 584)
Drupal\views\Plugin\views\style\StylePluginBase->renderGrouping(Array, Array, 1) (Line: 475)
Drupal\views\Plugin\views\style\StylePluginBase->render(Array) (Line: 2170)
Drupal\views\Plugin\views\display\DisplayPluginBase->render() (Line: 1533)
Drupal\views\ViewExecutable->render() (Line: 2460)
Drupal\views\Plugin\views\display\DisplayPluginBase->preview() (Line: 1662)
Drupal\views\ViewExecutable->preview('block_1', Array) (Line: 66)
Drupal\views\Element\View::preRenderViewElement(Array)
call_user_func_array(Array, Array) (Line: 101)
Drupal\Core\Render\Renderer->doTrustedCallback(Array, Array, 'Render #pre_render callbacks must be methods of a class that implements \Drupal\Core\Security\TrustedCallbackInterface or be an anonymous function. The callback was %s. See https://www.drupal.org/node/2966725', 'exception', 'Drupal\Core\Render\Element\RenderCallbackInterface') (Line: 772)
Drupal\Core\Render\Renderer->doCallback('#pre_render', Array, Array) (Line: 363)
Drupal\Core\Render\Renderer->doRender(Array, ) (Line: 201)
Drupal\Core\Render\Renderer->render(Array) (Line: 463)
Drupal\Core\Template\TwigExtension->escapeFilter(Object, Array, 'html', NULL, 1) (Line: 296)
__TwigTemplate_05a29bc755522bf06a8ecfaa5f0802f1b5022870341cdd4ed0f37520f7bc02b3->doDisplay(Array, Array) (Line: 405)
Twig\Template->displayWithErrorHandling(Array, Array) (Line: 378)
Twig\Template->display(Array) (Line: 103)
__TwigTemplate_110924c3879310d2dd16b05a2b777e94466e3e4c4dd246bef188dc9ff05805ec->doDisplay(Array, Array) (Line: 405)
Twig\Template->displayWithErrorHandling(Array, Array) (Line: 378)
Twig\Template->display(Array) (Line: 390)
Twig\Template->render(Array) (Line: 55)
twig_render_template('themes/custom/tved/templates/layout/node--products.html.twig', Array) (Line: 384)
Drupal\Core\Theme\ThemeManager->render('node', Array) (Line: 422)
Drupal\Core\Render\Renderer->doRender(Array, ) (Line: 201)
Drupal\Core\Render\Renderer->render(Array, ) (Line: 241)
Drupal\Core\Render\MainContent\HtmlRenderer->Drupal\Core\Render\MainContent\{closure}() (Line: 564)
Drupal\Core\Render\Renderer->executeInRenderContext(Object, Object) (Line: 242)
Drupal\Core\Render\MainContent\HtmlRenderer->prepare(Array, Object, Object) (Line: 132)
Drupal\Core\Render\MainContent\HtmlRenderer->renderResponse(Array, Object, Object) (Line: 90)
Drupal\Core\EventSubscriber\MainContentViewSubscriber->onViewRenderArray(Object, 'kernel.view', Object)
call_user_func(Array, Object, 'kernel.view', Object) (Line: 142)
Drupal\Component\EventDispatcher\ContainerAwareEventDispatcher->dispatch(Object, 'kernel.view') (Line: 163)
Symfony\Component\HttpKernel\HttpKernel->handleRaw(Object, 1) (Line: 80)
Symfony\Component\HttpKernel\HttpKernel->handle(Object, 1, 1) (Line: 58)
Drupal\Core\StackMiddleware\Session->handle(Object, 1, 1) (Line: 48)
Drupal\Core\StackMiddleware\KernelPreHandle->handle(Object, 1, 1) (Line: 191)
Drupal\page_cache\StackMiddleware\PageCache->fetch(Object, 1, 1) (Line: 128)
Drupal\page_cache\StackMiddleware\PageCache->lookup(Object, 1, 1) (Line: 82)
Drupal\page_cache\StackMiddleware\PageCache->handle(Object, 1, 1) (Line: 48)
Drupal\Core\StackMiddleware\ReverseProxyMiddleware->handle(Object, 1, 1) (Line: 51)
Drupal\Core\StackMiddleware\NegotiationMiddleware->handle(Object, 1, 1) (Line: 23)
Stack\StackedHttpKernel->handle(Object, 1, 1) (Line: 708)
Drupal\Core\DrupalKernel->handle(Object) (Line: 19)


Notice: Undefined property: Drupal\views\ViewExecutable::$row_index in Drupal\views\Plugin\views\field\FieldPluginBase->getRenderTokens() (line 1637 of core/modules/views/src/Plugin/views/field/FieldPluginBase.php).

Drupal\views\Plugin\views\field\FieldPluginBase->getRenderTokens(Array) (Line: 1248)
Drupal\views\Plugin\views\field\FieldPluginBase->renderText(Array) (Line: 1184)
Drupal\views\Plugin\views\field\FieldPluginBase->advancedRender(Object) (Line: 238)
template_preprocess_views_view_field(Array, 'views_view_field', Array) (Line: 287)
Drupal\Core\Theme\ThemeManager->render('views_view_field', Array) (Line: 422)
Drupal\Core\Render\Renderer->doRender(Array, ) (Line: 201)
Drupal\Core\Render\Renderer->render(Array) (Line: 1745)
Drupal\views\Plugin\views\field\FieldPluginBase->theme(Object) (Line: 779)
Drupal\views\Plugin\views\style\StylePluginBase->elementPreRenderRow(Array)
call_user_func_array(Array, Array) (Line: 101)
Drupal\Core\Render\Renderer->doTrustedCallback(Array, Array, 'Render #pre_render callbacks must be methods of a class that implements \Drupal\Core\Security\TrustedCallbackInterface or be an anonymous function. The callback was %s. See https://www.drupal.org/node/2966725', 'exception', 'Drupal\Core\Render\Element\RenderCallbackInterface') (Line: 772)
Drupal\Core\Render\Renderer->doCallback('#pre_render', Array, Array) (Line: 363)
Drupal\Core\Render\Renderer->doRender(Array, ) (Line: 201)
Drupal\Core\Render\Renderer->render(Array) (Line: 718)
Drupal\views\Plugin\views\style\StylePluginBase->renderFields(Array) (Line: 584)
Drupal\views\Plugin\views\style\StylePluginBase->renderGrouping(Array, Array, 1) (Line: 475)
Drupal\views\Plugin\views\style\StylePluginBase->render(Array) (Line: 2170)
Drupal\views\Plugin\views\display\DisplayPluginBase->render() (Line: 1533)
Drupal\views\ViewExecutable->render() (Line: 2460)
Drupal\views\Plugin\views\display\DisplayPluginBase->preview() (Line: 1662)
Drupal\views\ViewExecutable->preview('block_1', Array) (Line: 66)
Drupal\views\Element\View::preRenderViewElement(Array)
call_user_func_array(Array, Array) (Line: 101)
Drupal\Core\Render\Renderer->doTrustedCallback(Array, Array, 'Render #pre_render callbacks must be methods of a class that implements \Drupal\Core\Security\TrustedCallbackInterface or be an anonymous function. The callback was %s. See https://www.drupal.org/node/2966725', 'exception', 'Drupal\Core\Render\Element\RenderCallbackInterface') (Line: 772)
Drupal\Core\Render\Renderer->doCallback('#pre_render', Array, Array) (Line: 363)
Drupal\Core\Render\Renderer->doRender(Array, ) (Line: 201)
Drupal\Core\Render\Renderer->render(Array) (Line: 463)
Drupal\Core\Template\TwigExtension->escapeFilter(Object, Array, 'html', NULL, 1) (Line: 296)
__TwigTemplate_05a29bc755522bf06a8ecfaa5f0802f1b5022870341cdd4ed0f37520f7bc02b3->doDisplay(Array, Array) (Line: 405)
Twig\Template->displayWithErrorHandling(Array, Array) (Line: 378)
Twig\Template->display(Array) (Line: 103)
__TwigTemplate_110924c3879310d2dd16b05a2b777e94466e3e4c4dd246bef188dc9ff05805ec->doDisplay(Array, Array) (Line: 405)
Twig\Template->displayWithErrorHandling(Array, Array) (Line: 378)
Twig\Template->display(Array) (Line: 390)
Twig\Template->render(Array) (Line: 55)
twig_render_template('themes/custom/tved/templates/layout/node--products.html.twig', Array) (Line: 384)
Drupal\Core\Theme\ThemeManager->render('node', Array) (Line: 422)
Drupal\Core\Render\Renderer->doRender(Array, ) (Line: 201)
Drupal\Core\Render\Renderer->render(Array, ) (Line: 241)
Drupal\Core\Render\MainContent\HtmlRenderer->Drupal\Core\Render\MainContent\{closure}() (Line: 564)
Drupal\Core\Render\Renderer->executeInRenderContext(Object, Object) (Line: 242)
Drupal\Core\Render\MainContent\HtmlRenderer->prepare(Array, Object, Object) (Line: 132)
Drupal\Core\Render\MainContent\HtmlRenderer->renderResponse(Array, Object, Object) (Line: 90)
Drupal\Core\EventSubscriber\MainContentViewSubscriber->onViewRenderArray(Object, 'kernel.view', Object)
call_user_func(Array, Object, 'kernel.view', Object) (Line: 142)
Drupal\Component\EventDispatcher\ContainerAwareEventDispatcher->dispatch(Object, 'kernel.view') (Line: 163)
Symfony\Component\HttpKernel\HttpKernel->handleRaw(Object, 1) (Line: 80)
Symfony\Component\HttpKernel\HttpKernel->handle(Object, 1, 1) (Line: 58)
Drupal\Core\StackMiddleware\Session->handle(Object, 1, 1) (Line: 48)
Drupal\Core\StackMiddleware\KernelPreHandle->handle(Object, 1, 1) (Line: 191)
Drupal\page_cache\StackMiddleware\PageCache->fetch(Object, 1, 1) (Line: 128)
Drupal\page_cache\StackMiddleware\PageCache->lookup(Object, 1, 1) (Line: 82)
Drupal\page_cache\StackMiddleware\PageCache->handle(Object, 1, 1) (Line: 48)
Drupal\Core\StackMiddleware\ReverseProxyMiddleware->handle(Object, 1, 1) (Line: 51)
Drupal\Core\StackMiddleware\NegotiationMiddleware->handle(Object, 1, 1) (Line: 23)
Stack\StackedHttpKernel->handle(Object, 1, 1) (Line: 708)
Drupal\Core\DrupalKernel->handle(Object) (Line: 19)


Notice: Undefined property: Drupal\views\ViewExecutable::$row_index in Drupal\views\Plugin\views\field\FieldPluginBase->getRenderTokens() (line 1637 of core/modules/views/src/Plugin/views/field/FieldPluginBase.php).

Drupal\views\Plugin\views\field\FieldPluginBase->getRenderTokens(Array) (Line: 737)
Drupal\views\Plugin\views\style\StylePluginBase->renderFields(Array) (Line: 584)
Drupal\views\Plugin\views\style\StylePluginBase->renderGrouping(Array, Array, 1) (Line: 475)
Drupal\views\Plugin\views\style\StylePluginBase->render(Array) (Line: 2170)
Drupal\views\Plugin\views\display\DisplayPluginBase->render() (Line: 1533)
Drupal\views\ViewExecutable->render() (Line: 2460)
Drupal\views\Plugin\views\display\DisplayPluginBase->preview() (Line: 1662)
Drupal\views\ViewExecutable->preview('block_1', Array) (Line: 66)
Drupal\views\Element\View::preRenderViewElement(Array)
call_user_func_array(Array, Array) (Line: 101)
Drupal\Core\Render\Renderer->doTrustedCallback(Array, Array, 'Render #pre_render callbacks must be methods of a class that implements \Drupal\Core\Security\TrustedCallbackInterface or be an anonymous function. The callback was %s. See https://www.drupal.org/node/2966725', 'exception', 'Drupal\Core\Render\Element\RenderCallbackInterface') (Line: 772)
Drupal\Core\Render\Renderer->doCallback('#pre_render', Array, Array) (Line: 363)
Drupal\Core\Render\Renderer->doRender(Array, ) (Line: 201)
Drupal\Core\Render\Renderer->render(Array) (Line: 463)
Drupal\Core\Template\TwigExtension->escapeFilter(Object, Array, 'html', NULL, 1) (Line: 296)
__TwigTemplate_05a29bc755522bf06a8ecfaa5f0802f1b5022870341cdd4ed0f37520f7bc02b3->doDisplay(Array, Array) (Line: 405)
Twig\Template->displayWithErrorHandling(Array, Array) (Line: 378)
Twig\Template->display(Array) (Line: 103)
__TwigTemplate_110924c3879310d2dd16b05a2b777e94466e3e4c4dd246bef188dc9ff05805ec->doDisplay(Array, Array) (Line: 405)
Twig\Template->displayWithErrorHandling(Array, Array) (Line: 378)
Twig\Template->display(Array) (Line: 390)
Twig\Template->render(Array) (Line: 55)
twig_render_template('themes/custom/tved/templates/layout/node--products.html.twig', Array) (Line: 384)
Drupal\Core\Theme\ThemeManager->render('node', Array) (Line: 422)
Drupal\Core\Render\Renderer->doRender(Array, ) (Line: 201)
Drupal\Core\Render\Renderer->render(Array, ) (Line: 241)
Drupal\Core\Render\MainContent\HtmlRenderer->Drupal\Core\Render\MainContent\{closure}() (Line: 564)
Drupal\Core\Render\Renderer->executeInRenderContext(Object, Object) (Line: 242)
Drupal\Core\Render\MainContent\HtmlRenderer->prepare(Array, Object, Object) (Line: 132)
Drupal\Core\Render\MainContent\HtmlRenderer->renderResponse(Array, Object, Object) (Line: 90)
Drupal\Core\EventSubscriber\MainContentViewSubscriber->onViewRenderArray(Object, 'kernel.view', Object)
call_user_func(Array, Object, 'kernel.view', Object) (Line: 142)
Drupal\Component\EventDispatcher\ContainerAwareEventDispatcher->dispatch(Object, 'kernel.view') (Line: 163)
Symfony\Component\HttpKernel\HttpKernel->handleRaw(Object, 1) (Line: 80)
Symfony\Component\HttpKernel\HttpKernel->handle(Object, 1, 1) (Line: 58)
Drupal\Core\StackMiddleware\Session->handle(Object, 1, 1) (Line: 48)
Drupal\Core\StackMiddleware\KernelPreHandle->handle(Object, 1, 1) (Line: 191)
Drupal\page_cache\StackMiddleware\PageCache->fetch(Object, 1, 1) (Line: 128)
Drupal\page_cache\StackMiddleware\PageCache->lookup(Object, 1, 1) (Line: 82)
Drupal\page_cache\StackMiddleware\PageCache->handle(Object, 1, 1) (Line: 48)
Drupal\Core\StackMiddleware\ReverseProxyMiddleware->handle(Object, 1, 1) (Line: 51)
Drupal\Core\StackMiddleware\NegotiationMiddleware->handle(Object, 1, 1) (Line: 23)
Stack\StackedHttpKernel->handle(Object, 1, 1) (Line: 708)
Drupal\Core\DrupalKernel->handle(Object) (Line: 19)


Deprecated function: Function money_format() is deprecated in tved_extra_preprocess_views_view_field() (line 2815 of modules/custom/tved_extra/tved_extra.module).

tved_extra_preprocess_views_view_field(Array, 'views_view_field__released_products__field_product_code', Array) (Line: 287)
Drupal\Core\Theme\ThemeManager->render('views_view_field__released_products__field_product_code', Array) (Line: 422)
Drupal\Core\Render\Renderer->doRender(Array, ) (Line: 201)
Drupal\Core\Render\Renderer->render(Array) (Line: 1745)
Drupal\views\Plugin\views\field\FieldPluginBase->theme(Object) (Line: 779)
Drupal\views\Plugin\views\style\StylePluginBase->elementPreRenderRow(Array)
call_user_func_array(Array, Array) (Line: 101)
Drupal\Core\Render\Renderer->doTrustedCallback(Array, Array, 'Render #pre_render callbacks must be methods of a class that implements \Drupal\Core\Security\TrustedCallbackInterface or be an anonymous function. The callback was %s. See https://www.drupal.org/node/2966725', 'exception', 'Drupal\Core\Render\Element\RenderCallbackInterface') (Line: 772)
Drupal\Core\Render\Renderer->doCallback('#pre_render', Array, Array) (Line: 363)
Drupal\Core\Render\Renderer->doRender(Array, ) (Line: 201)
Drupal\Core\Render\Renderer->render(Array) (Line: 718)
Drupal\views\Plugin\views\style\StylePluginBase->renderFields(Array) (Line: 584)
Drupal\views\Plugin\views\style\StylePluginBase->renderGrouping(Array, Array, 1) (Line: 475)
Drupal\views\Plugin\views\style\StylePluginBase->render(Array) (Line: 2170)
Drupal\views\Plugin\views\display\DisplayPluginBase->render() (Line: 1533)
Drupal\views\ViewExecutable->render() (Line: 2460)
Drupal\views\Plugin\views\display\DisplayPluginBase->preview() (Line: 1662)
Drupal\views\ViewExecutable->preview('block_1', Array) (Line: 66)
Drupal\views\Element\View::preRenderViewElement(Array)
call_user_func_array(Array, Array) (Line: 101)
Drupal\Core\Render\Renderer->doTrustedCallback(Array, Array, 'Render #pre_render callbacks must be methods of a class that implements \Drupal\Core\Security\TrustedCallbackInterface or be an anonymous function. The callback was %s. See https://www.drupal.org/node/2966725', 'exception', 'Drupal\Core\Render\Element\RenderCallbackInterface') (Line: 772)
Drupal\Core\Render\Renderer->doCallback('#pre_render', Array, Array) (Line: 363)
Drupal\Core\Render\Renderer->doRender(Array, ) (Line: 201)
Drupal\Core\Render\Renderer->render(Array) (Line: 463)
Drupal\Core\Template\TwigExtension->escapeFilter(Object, Array, 'html', NULL, 1) (Line: 296)
__TwigTemplate_05a29bc755522bf06a8ecfaa5f0802f1b5022870341cdd4ed0f37520f7bc02b3->doDisplay(Array, Array) (Line: 405)
Twig\Template->displayWithErrorHandling(Array, Array) (Line: 378)
Twig\Template->display(Array) (Line: 103)
__TwigTemplate_110924c3879310d2dd16b05a2b777e94466e3e4c4dd246bef188dc9ff05805ec->doDisplay(Array, Array) (Line: 405)
Twig\Template->displayWithErrorHandling(Array, Array) (Line: 378)
Twig\Template->display(Array) (Line: 390)
Twig\Template->render(Array) (Line: 55)
twig_render_template('themes/custom/tved/templates/layout/node--products.html.twig', Array) (Line: 384)
Drupal\Core\Theme\ThemeManager->render('node', Array) (Line: 422)
Drupal\Core\Render\Renderer->doRender(Array, ) (Line: 201)
Drupal\Core\Render\Renderer->render(Array, ) (Line: 241)
Drupal\Core\Render\MainContent\HtmlRenderer->Drupal\Core\Render\MainContent\{closure}() (Line: 564)
Drupal\Core\Render\Renderer->executeInRenderContext(Object, Object) (Line: 242)
Drupal\Core\Render\MainContent\HtmlRenderer->prepare(Array, Object, Object) (Line: 132)
Drupal\Core\Render\MainContent\HtmlRenderer->renderResponse(Array, Object, Object) (Line: 90)
Drupal\Core\EventSubscriber\MainContentViewSubscriber->onViewRenderArray(Object, 'kernel.view', Object)
call_user_func(Array, Object, 'kernel.view', Object) (Line: 142)
Drupal\Component\EventDispatcher\ContainerAwareEventDispatcher->dispatch(Object, 'kernel.view') (Line: 163)
Symfony\Component\HttpKernel\HttpKernel->handleRaw(Object, 1) (Line: 80)
Symfony\Component\HttpKernel\HttpKernel->handle(Object, 1, 1) (Line: 58)
Drupal\Core\StackMiddleware\Session->handle(Object, 1, 1) (Line: 48)
Drupal\Core\StackMiddleware\KernelPreHandle->handle(Object, 1, 1) (Line: 191)
Drupal\page_cache\StackMiddleware\PageCache->fetch(Object, 1, 1) (Line: 128)
Drupal\page_cache\StackMiddleware\PageCache->lookup(Object, 1, 1) (Line: 82)
Drupal\page_cache\StackMiddleware\PageCache->handle(Object, 1, 1) (Line: 48)
Drupal\Core\StackMiddleware\ReverseProxyMiddleware->handle(Object, 1, 1) (Line: 51)
Drupal\Core\StackMiddleware\NegotiationMiddleware->handle(Object, 1, 1) (Line: 23)
Stack\StackedHttpKernel->handle(Object, 1, 1) (Line: 708)
Drupal\Core\DrupalKernel->handle(Object) (Line: 19)


Notice: Undefined property: Drupal\views\ViewExecutable::$row_index in Drupal\views\Plugin\views\field\FieldPluginBase->getRenderTokens() (line 1637 of core/modules/views/src/Plugin/views/field/FieldPluginBase.php).

Drupal\views\Plugin\views\field\FieldPluginBase->getRenderTokens(Array) (Line: 1248)
Drupal\views\Plugin\views\field\FieldPluginBase->renderText(Array) (Line: 1184)
Drupal\views\Plugin\views\field\FieldPluginBase->advancedRender(Object) (Line: 238)
template_preprocess_views_view_field(Array, 'views_view_field', Array) (Line: 287)
Drupal\Core\Theme\ThemeManager->render('views_view_field', Array) (Line: 422)
Drupal\Core\Render\Renderer->doRender(Array, ) (Line: 201)
Drupal\Core\Render\Renderer->render(Array) (Line: 1745)
Drupal\views\Plugin\views\field\FieldPluginBase->theme(Object) (Line: 779)
Drupal\views\Plugin\views\style\StylePluginBase->elementPreRenderRow(Array)
call_user_func_array(Array, Array) (Line: 101)
Drupal\Core\Render\Renderer->doTrustedCallback(Array, Array, 'Render #pre_render callbacks must be methods of a class that implements \Drupal\Core\Security\TrustedCallbackInterface or be an anonymous function. The callback was %s. See https://www.drupal.org/node/2966725', 'exception', 'Drupal\Core\Render\Element\RenderCallbackInterface') (Line: 772)
Drupal\Core\Render\Renderer->doCallback('#pre_render', Array, Array) (Line: 363)
Drupal\Core\Render\Renderer->doRender(Array, ) (Line: 201)
Drupal\Core\Render\Renderer->render(Array) (Line: 718)
Drupal\views\Plugin\views\style\StylePluginBase->renderFields(Array) (Line: 584)
Drupal\views\Plugin\views\style\StylePluginBase->renderGrouping(Array, Array, 1) (Line: 475)
Drupal\views\Plugin\views\style\StylePluginBase->render(Array) (Line: 2170)
Drupal\views\Plugin\views\display\DisplayPluginBase->render() (Line: 1533)
Drupal\views\ViewExecutable->render() (Line: 2460)
Drupal\views\Plugin\views\display\DisplayPluginBase->preview() (Line: 1662)
Drupal\views\ViewExecutable->preview('block_1', Array) (Line: 66)
Drupal\views\Element\View::preRenderViewElement(Array)
call_user_func_array(Array, Array) (Line: 101)
Drupal\Core\Render\Renderer->doTrustedCallback(Array, Array, 'Render #pre_render callbacks must be methods of a class that implements \Drupal\Core\Security\TrustedCallbackInterface or be an anonymous function. The callback was %s. See https://www.drupal.org/node/2966725', 'exception', 'Drupal\Core\Render\Element\RenderCallbackInterface') (Line: 772)
Drupal\Core\Render\Renderer->doCallback('#pre_render', Array, Array) (Line: 363)
Drupal\Core\Render\Renderer->doRender(Array, ) (Line: 201)
Drupal\Core\Render\Renderer->render(Array) (Line: 463)
Drupal\Core\Template\TwigExtension->escapeFilter(Object, Array, 'html', NULL, 1) (Line: 296)
__TwigTemplate_05a29bc755522bf06a8ecfaa5f0802f1b5022870341cdd4ed0f37520f7bc02b3->doDisplay(Array, Array) (Line: 405)
Twig\Template->displayWithErrorHandling(Array, Array) (Line: 378)
Twig\Template->display(Array) (Line: 103)
__TwigTemplate_110924c3879310d2dd16b05a2b777e94466e3e4c4dd246bef188dc9ff05805ec->doDisplay(Array, Array) (Line: 405)
Twig\Template->displayWithErrorHandling(Array, Array) (Line: 378)
Twig\Template->display(Array) (Line: 390)
Twig\Template->render(Array) (Line: 55)
twig_render_template('themes/custom/tved/templates/layout/node--products.html.twig', Array) (Line: 384)
Drupal\Core\Theme\ThemeManager->render('node', Array) (Line: 422)
Drupal\Core\Render\Renderer->doRender(Array, ) (Line: 201)
Drupal\Core\Render\Renderer->render(Array, ) (Line: 241)
Drupal\Core\Render\MainContent\HtmlRenderer->Drupal\Core\Render\MainContent\{closure}() (Line: 564)
Drupal\Core\Render\Renderer->executeInRenderContext(Object, Object) (Line: 242)
Drupal\Core\Render\MainContent\HtmlRenderer->prepare(Array, Object, Object) (Line: 132)
Drupal\Core\Render\MainContent\HtmlRenderer->renderResponse(Array, Object, Object) (Line: 90)
Drupal\Core\EventSubscriber\MainContentViewSubscriber->onViewRenderArray(Object, 'kernel.view', Object)
call_user_func(Array, Object, 'kernel.view', Object) (Line: 142)
Drupal\Component\EventDispatcher\ContainerAwareEventDispatcher->dispatch(Object, 'kernel.view') (Line: 163)
Symfony\Component\HttpKernel\HttpKernel->handleRaw(Object, 1) (Line: 80)
Symfony\Component\HttpKernel\HttpKernel->handle(Object, 1, 1) (Line: 58)
Drupal\Core\StackMiddleware\Session->handle(Object, 1, 1) (Line: 48)
Drupal\Core\StackMiddleware\KernelPreHandle->handle(Object, 1, 1) (Line: 191)
Drupal\page_cache\StackMiddleware\PageCache->fetch(Object, 1, 1) (Line: 128)
Drupal\page_cache\StackMiddleware\PageCache->lookup(Object, 1, 1) (Line: 82)
Drupal\page_cache\StackMiddleware\PageCache->handle(Object, 1, 1) (Line: 48)
Drupal\Core\StackMiddleware\ReverseProxyMiddleware->handle(Object, 1, 1) (Line: 51)
Drupal\Core\StackMiddleware\NegotiationMiddleware->handle(Object, 1, 1) (Line: 23)
Stack\StackedHttpKernel->handle(Object, 1, 1) (Line: 708)
Drupal\Core\DrupalKernel->handle(Object) (Line: 19)


Notice: Undefined property: Drupal\views\ViewExecutable::$row_index in Drupal\views\Plugin\views\field\FieldPluginBase->getRenderTokens() (line 1637 of core/modules/views/src/Plugin/views/field/FieldPluginBase.php).

Drupal\views\Plugin\views\field\FieldPluginBase->getRenderTokens(Array) (Line: 737)
Drupal\views\Plugin\views\style\StylePluginBase->renderFields(Array) (Line: 584)
Drupal\views\Plugin\views\style\StylePluginBase->renderGrouping(Array, Array, 1) (Line: 475)
Drupal\views\Plugin\views\style\StylePluginBase->render(Array) (Line: 2170)
Drupal\views\Plugin\views\display\DisplayPluginBase->render() (Line: 1533)
Drupal\views\ViewExecutable->render() (Line: 2460)
Drupal\views\Plugin\views\display\DisplayPluginBase->preview() (Line: 1662)
Drupal\views\ViewExecutable->preview('block_1', Array) (Line: 66)
Drupal\views\Element\View::preRenderViewElement(Array)
call_user_func_array(Array, Array) (Line: 101)
Drupal\Core\Render\Renderer->doTrustedCallback(Array, Array, 'Render #pre_render callbacks must be methods of a class that implements \Drupal\Core\Security\TrustedCallbackInterface or be an anonymous function. The callback was %s. See https://www.drupal.org/node/2966725', 'exception', 'Drupal\Core\Render\Element\RenderCallbackInterface') (Line: 772)
Drupal\Core\Render\Renderer->doCallback('#pre_render', Array, Array) (Line: 363)
Drupal\Core\Render\Renderer->doRender(Array, ) (Line: 201)
Drupal\Core\Render\Renderer->render(Array) (Line: 463)
Drupal\Core\Template\TwigExtension->escapeFilter(Object, Array, 'html', NULL, 1) (Line: 296)
__TwigTemplate_05a29bc755522bf06a8ecfaa5f0802f1b5022870341cdd4ed0f37520f7bc02b3->doDisplay(Array, Array) (Line: 405)
Twig\Template->displayWithErrorHandling(Array, Array) (Line: 378)
Twig\Template->display(Array) (Line: 103)
__TwigTemplate_110924c3879310d2dd16b05a2b777e94466e3e4c4dd246bef188dc9ff05805ec->doDisplay(Array, Array) (Line: 405)
Twig\Template->displayWithErrorHandling(Array, Array) (Line: 378)
Twig\Template->display(Array) (Line: 390)
Twig\Template->render(Array) (Line: 55)
twig_render_template('themes/custom/tved/templates/layout/node--products.html.twig', Array) (Line: 384)
Drupal\Core\Theme\ThemeManager->render('node', Array) (Line: 422)
Drupal\Core\Render\Renderer->doRender(Array, ) (Line: 201)
Drupal\Core\Render\Renderer->render(Array, ) (Line: 241)
Drupal\Core\Render\MainContent\HtmlRenderer->Drupal\Core\Render\MainContent\{closure}() (Line: 564)
Drupal\Core\Render\Renderer->executeInRenderContext(Object, Object) (Line: 242)
Drupal\Core\Render\MainContent\HtmlRenderer->prepare(Array, Object, Object) (Line: 132)
Drupal\Core\Render\MainContent\HtmlRenderer->renderResponse(Array, Object, Object) (Line: 90)
Drupal\Core\EventSubscriber\MainContentViewSubscriber->onViewRenderArray(Object, 'kernel.view', Object)
call_user_func(Array, Object, 'kernel.view', Object) (Line: 142)
Drupal\Component\EventDispatcher\ContainerAwareEventDispatcher->dispatch(Object, 'kernel.view') (Line: 163)
Symfony\Component\HttpKernel\HttpKernel->handleRaw(Object, 1) (Line: 80)
Symfony\Component\HttpKernel\HttpKernel->handle(Object, 1, 1) (Line: 58)
Drupal\Core\StackMiddleware\Session->handle(Object, 1, 1) (Line: 48)
Drupal\Core\StackMiddleware\KernelPreHandle->handle(Object, 1, 1) (Line: 191)
Drupal\page_cache\StackMiddleware\PageCache->fetch(Object, 1, 1) (Line: 128)
Drupal\page_cache\StackMiddleware\PageCache->lookup(Object, 1, 1) (Line: 82)
Drupal\page_cache\StackMiddleware\PageCache->handle(Object, 1, 1) (Line: 48)
Drupal\Core\StackMiddleware\ReverseProxyMiddleware->handle(Object, 1, 1) (Line: 51)
Drupal\Core\StackMiddleware\NegotiationMiddleware->handle(Object, 1, 1) (Line: 23)
Stack\StackedHttpKernel->handle(Object, 1, 1) (Line: 708)
Drupal\Core\DrupalKernel->handle(Object) (Line: 19)


Deprecated function: Function money_format() is deprecated in tved_extra_preprocess_views_view_field() (line 2815 of modules/custom/tved_extra/tved_extra.module).

tved_extra_preprocess_views_view_field(Array, 'views_view_field__released_products__field_product_code', Array) (Line: 287)
Drupal\Core\Theme\ThemeManager->render('views_view_field__released_products__field_product_code', Array) (Line: 422)
Drupal\Core\Render\Renderer->doRender(Array, ) (Line: 201)
Drupal\Core\Render\Renderer->render(Array) (Line: 1745)
Drupal\views\Plugin\views\field\FieldPluginBase->theme(Object) (Line: 779)
Drupal\views\Plugin\views\style\StylePluginBase->elementPreRenderRow(Array)
call_user_func_array(Array, Array) (Line: 101)
Drupal\Core\Render\Renderer->doTrustedCallback(Array, Array, 'Render #pre_render callbacks must be methods of a class that implements \Drupal\Core\Security\TrustedCallbackInterface or be an anonymous function. The callback was %s. See https://www.drupal.org/node/2966725', 'exception', 'Drupal\Core\Render\Element\RenderCallbackInterface') (Line: 772)
Drupal\Core\Render\Renderer->doCallback('#pre_render', Array, Array) (Line: 363)
Drupal\Core\Render\Renderer->doRender(Array, ) (Line: 201)
Drupal\Core\Render\Renderer->render(Array) (Line: 718)
Drupal\views\Plugin\views\style\StylePluginBase->renderFields(Array) (Line: 584)
Drupal\views\Plugin\views\style\StylePluginBase->renderGrouping(Array, Array, 1) (Line: 475)
Drupal\views\Plugin\views\style\StylePluginBase->render(Array) (Line: 2170)
Drupal\views\Plugin\views\display\DisplayPluginBase->render() (Line: 1533)
Drupal\views\ViewExecutable->render() (Line: 2460)
Drupal\views\Plugin\views\display\DisplayPluginBase->preview() (Line: 1662)
Drupal\views\ViewExecutable->preview('block_1', Array) (Line: 66)
Drupal\views\Element\View::preRenderViewElement(Array)
call_user_func_array(Array, Array) (Line: 101)
Drupal\Core\Render\Renderer->doTrustedCallback(Array, Array, 'Render #pre_render callbacks must be methods of a class that implements \Drupal\Core\Security\TrustedCallbackInterface or be an anonymous function. The callback was %s. See https://www.drupal.org/node/2966725', 'exception', 'Drupal\Core\Render\Element\RenderCallbackInterface') (Line: 772)
Drupal\Core\Render\Renderer->doCallback('#pre_render', Array, Array) (Line: 363)
Drupal\Core\Render\Renderer->doRender(Array, ) (Line: 201)
Drupal\Core\Render\Renderer->render(Array) (Line: 463)
Drupal\Core\Template\TwigExtension->escapeFilter(Object, Array, 'html', NULL, 1) (Line: 296)
__TwigTemplate_05a29bc755522bf06a8ecfaa5f0802f1b5022870341cdd4ed0f37520f7bc02b3->doDisplay(Array, Array) (Line: 405)
Twig\Template->displayWithErrorHandling(Array, Array) (Line: 378)
Twig\Template->display(Array) (Line: 103)
__TwigTemplate_110924c3879310d2dd16b05a2b777e94466e3e4c4dd246bef188dc9ff05805ec->doDisplay(Array, Array) (Line: 405)
Twig\Template->displayWithErrorHandling(Array, Array) (Line: 378)
Twig\Template->display(Array) (Line: 390)
Twig\Template->render(Array) (Line: 55)
twig_render_template('themes/custom/tved/templates/layout/node--products.html.twig', Array) (Line: 384)
Drupal\Core\Theme\ThemeManager->render('node', Array) (Line: 422)
Drupal\Core\Render\Renderer->doRender(Array, ) (Line: 201)
Drupal\Core\Render\Renderer->render(Array, ) (Line: 241)
Drupal\Core\Render\MainContent\HtmlRenderer->Drupal\Core\Render\MainContent\{closure}() (Line: 564)
Drupal\Core\Render\Renderer->executeInRenderContext(Object, Object) (Line: 242)
Drupal\Core\Render\MainContent\HtmlRenderer->prepare(Array, Object, Object) (Line: 132)
Drupal\Core\Render\MainContent\HtmlRenderer->renderResponse(Array, Object, Object) (Line: 90)
Drupal\Core\EventSubscriber\MainContentViewSubscriber->onViewRenderArray(Object, 'kernel.view', Object)
call_user_func(Array, Object, 'kernel.view', Object) (Line: 142)
Drupal\Component\EventDispatcher\ContainerAwareEventDispatcher->dispatch(Object, 'kernel.view') (Line: 163)
Symfony\Component\HttpKernel\HttpKernel->handleRaw(Object, 1) (Line: 80)
Symfony\Component\HttpKernel\HttpKernel->handle(Object, 1, 1) (Line: 58)
Drupal\Core\StackMiddleware\Session->handle(Object, 1, 1) (Line: 48)
Drupal\Core\StackMiddleware\KernelPreHandle->handle(Object, 1, 1) (Line: 191)
Drupal\page_cache\StackMiddleware\PageCache->fetch(Object, 1, 1) (Line: 128)
Drupal\page_cache\StackMiddleware\PageCache->lookup(Object, 1, 1) (Line: 82)
Drupal\page_cache\StackMiddleware\PageCache->handle(Object, 1, 1) (Line: 48)
Drupal\Core\StackMiddleware\ReverseProxyMiddleware->handle(Object, 1, 1) (Line: 51)
Drupal\Core\StackMiddleware\NegotiationMiddleware->handle(Object, 1, 1) (Line: 23)
Stack\StackedHttpKernel->handle(Object, 1, 1) (Line: 708)
Drupal\Core\DrupalKernel->handle(Object) (Line: 19)


Notice: Undefined property: Drupal\views\ViewExecutable::$row_index in Drupal\views\Plugin\views\field\FieldPluginBase->getRenderTokens() (line 1637 of core/modules/views/src/Plugin/views/field/FieldPluginBase.php).

Drupal\views\Plugin\views\field\FieldPluginBase->getRenderTokens(Array) (Line: 1248)
Drupal\views\Plugin\views\field\FieldPluginBase->renderText(Array) (Line: 1184)
Drupal\views\Plugin\views\field\FieldPluginBase->advancedRender(Object) (Line: 238)
template_preprocess_views_view_field(Array, 'views_view_field', Array) (Line: 287)
Drupal\Core\Theme\ThemeManager->render('views_view_field', Array) (Line: 422)
Drupal\Core\Render\Renderer->doRender(Array, ) (Line: 201)
Drupal\Core\Render\Renderer->render(Array) (Line: 1745)
Drupal\views\Plugin\views\field\FieldPluginBase->theme(Object) (Line: 779)
Drupal\views\Plugin\views\style\StylePluginBase->elementPreRenderRow(Array)
call_user_func_array(Array, Array) (Line: 101)
Drupal\Core\Render\Renderer->doTrustedCallback(Array, Array, 'Render #pre_render callbacks must be methods of a class that implements \Drupal\Core\Security\TrustedCallbackInterface or be an anonymous function. The callback was %s. See https://www.drupal.org/node/2966725', 'exception', 'Drupal\Core\Render\Element\RenderCallbackInterface') (Line: 772)
Drupal\Core\Render\Renderer->doCallback('#pre_render', Array, Array) (Line: 363)
Drupal\Core\Render\Renderer->doRender(Array, ) (Line: 201)
Drupal\Core\Render\Renderer->render(Array) (Line: 718)
Drupal\views\Plugin\views\style\StylePluginBase->renderFields(Array) (Line: 584)
Drupal\views\Plugin\views\style\StylePluginBase->renderGrouping(Array, Array, 1) (Line: 475)
Drupal\views\Plugin\views\style\StylePluginBase->render(Array) (Line: 2170)
Drupal\views\Plugin\views\display\DisplayPluginBase->render() (Line: 1533)
Drupal\views\ViewExecutable->render() (Line: 2460)
Drupal\views\Plugin\views\display\DisplayPluginBase->preview() (Line: 1662)
Drupal\views\ViewExecutable->preview('block_1', Array) (Line: 66)
Drupal\views\Element\View::preRenderViewElement(Array)
call_user_func_array(Array, Array) (Line: 101)
Drupal\Core\Render\Renderer->doTrustedCallback(Array, Array, 'Render #pre_render callbacks must be methods of a class that implements \Drupal\Core\Security\TrustedCallbackInterface or be an anonymous function. The callback was %s. See https://www.drupal.org/node/2966725', 'exception', 'Drupal\Core\Render\Element\RenderCallbackInterface') (Line: 772)
Drupal\Core\Render\Renderer->doCallback('#pre_render', Array, Array) (Line: 363)
Drupal\Core\Render\Renderer->doRender(Array, ) (Line: 201)
Drupal\Core\Render\Renderer->render(Array) (Line: 463)
Drupal\Core\Template\TwigExtension->escapeFilter(Object, Array, 'html', NULL, 1) (Line: 296)
__TwigTemplate_05a29bc755522bf06a8ecfaa5f0802f1b5022870341cdd4ed0f37520f7bc02b3->doDisplay(Array, Array) (Line: 405)
Twig\Template->displayWithErrorHandling(Array, Array) (Line: 378)
Twig\Template->display(Array) (Line: 103)
__TwigTemplate_110924c3879310d2dd16b05a2b777e94466e3e4c4dd246bef188dc9ff05805ec->doDisplay(Array, Array) (Line: 405)
Twig\Template->displayWithErrorHandling(Array, Array) (Line: 378)
Twig\Template->display(Array) (Line: 390)
Twig\Template->render(Array) (Line: 55)
twig_render_template('themes/custom/tved/templates/layout/node--products.html.twig', Array) (Line: 384)
Drupal\Core\Theme\ThemeManager->render('node', Array) (Line: 422)
Drupal\Core\Render\Renderer->doRender(Array, ) (Line: 201)
Drupal\Core\Render\Renderer->render(Array, ) (Line: 241)
Drupal\Core\Render\MainContent\HtmlRenderer->Drupal\Core\Render\MainContent\{closure}() (Line: 564)
Drupal\Core\Render\Renderer->executeInRenderContext(Object, Object) (Line: 242)
Drupal\Core\Render\MainContent\HtmlRenderer->prepare(Array, Object, Object) (Line: 132)
Drupal\Core\Render\MainContent\HtmlRenderer->renderResponse(Array, Object, Object) (Line: 90)
Drupal\Core\EventSubscriber\MainContentViewSubscriber->onViewRenderArray(Object, 'kernel.view', Object)
call_user_func(Array, Object, 'kernel.view', Object) (Line: 142)
Drupal\Component\EventDispatcher\ContainerAwareEventDispatcher->dispatch(Object, 'kernel.view') (Line: 163)
Symfony\Component\HttpKernel\HttpKernel->handleRaw(Object, 1) (Line: 80)
Symfony\Component\HttpKernel\HttpKernel->handle(Object, 1, 1) (Line: 58)
Drupal\Core\StackMiddleware\Session->handle(Object, 1, 1) (Line: 48)
Drupal\Core\StackMiddleware\KernelPreHandle->handle(Object, 1, 1) (Line: 191)
Drupal\page_cache\StackMiddleware\PageCache->fetch(Object, 1, 1) (Line: 128)
Drupal\page_cache\StackMiddleware\PageCache->lookup(Object, 1, 1) (Line: 82)
Drupal\page_cache\StackMiddleware\PageCache->handle(Object, 1, 1) (Line: 48)
Drupal\Core\StackMiddleware\ReverseProxyMiddleware->handle(Object, 1, 1) (Line: 51)
Drupal\Core\StackMiddleware\NegotiationMiddleware->handle(Object, 1, 1) (Line: 23)
Stack\StackedHttpKernel->handle(Object, 1, 1) (Line: 708)
Drupal\Core\DrupalKernel->handle(Object) (Line: 19)


Notice: Undefined property: Drupal\views\ViewExecutable::$row_index in Drupal\views\Plugin\views\field\FieldPluginBase->getRenderTokens() (line 1637 of core/modules/views/src/Plugin/views/field/FieldPluginBase.php).

Drupal\views\Plugin\views\field\FieldPluginBase->getRenderTokens(Array) (Line: 737)
Drupal\views\Plugin\views\style\StylePluginBase->renderFields(Array) (Line: 584)
Drupal\views\Plugin\views\style\StylePluginBase->renderGrouping(Array, Array, 1) (Line: 475)
Drupal\views\Plugin\views\style\StylePluginBase->render(Array) (Line: 2170)
Drupal\views\Plugin\views\display\DisplayPluginBase->render() (Line: 1533)
Drupal\views\ViewExecutable->render() (Line: 2460)
Drupal\views\Plugin\views\display\DisplayPluginBase->preview() (Line: 1662)
Drupal\views\ViewExecutable->preview('block_1', Array) (Line: 66)
Drupal\views\Element\View::preRenderViewElement(Array)
call_user_func_array(Array, Array) (Line: 101)
Drupal\Core\Render\Renderer->doTrustedCallback(Array, Array, 'Render #pre_render callbacks must be methods of a class that implements \Drupal\Core\Security\TrustedCallbackInterface or be an anonymous function. The callback was %s. See https://www.drupal.org/node/2966725', 'exception', 'Drupal\Core\Render\Element\RenderCallbackInterface') (Line: 772)
Drupal\Core\Render\Renderer->doCallback('#pre_render', Array, Array) (Line: 363)
Drupal\Core\Render\Renderer->doRender(Array, ) (Line: 201)
Drupal\Core\Render\Renderer->render(Array) (Line: 463)
Drupal\Core\Template\TwigExtension->escapeFilter(Object, Array, 'html', NULL, 1) (Line: 296)
__TwigTemplate_05a29bc755522bf06a8ecfaa5f0802f1b5022870341cdd4ed0f37520f7bc02b3->doDisplay(Array, Array) (Line: 405)
Twig\Template->displayWithErrorHandling(Array, Array) (Line: 378)
Twig\Template->display(Array) (Line: 103)
__TwigTemplate_110924c3879310d2dd16b05a2b777e94466e3e4c4dd246bef188dc9ff05805ec->doDisplay(Array, Array) (Line: 405)
Twig\Template->displayWithErrorHandling(Array, Array) (Line: 378)
Twig\Template->display(Array) (Line: 390)
Twig\Template->render(Array) (Line: 55)
twig_render_template('themes/custom/tved/templates/layout/node--products.html.twig', Array) (Line: 384)
Drupal\Core\Theme\ThemeManager->render('node', Array) (Line: 422)
Drupal\Core\Render\Renderer->doRender(Array, ) (Line: 201)
Drupal\Core\Render\Renderer->render(Array, ) (Line: 241)
Drupal\Core\Render\MainContent\HtmlRenderer->Drupal\Core\Render\MainContent\{closure}() (Line: 564)
Drupal\Core\Render\Renderer->executeInRenderContext(Object, Object) (Line: 242)
Drupal\Core\Render\MainContent\HtmlRenderer->prepare(Array, Object, Object) (Line: 132)
Drupal\Core\Render\MainContent\HtmlRenderer->renderResponse(Array, Object, Object) (Line: 90)
Drupal\Core\EventSubscriber\MainContentViewSubscriber->onViewRenderArray(Object, 'kernel.view', Object)
call_user_func(Array, Object, 'kernel.view', Object) (Line: 142)
Drupal\Component\EventDispatcher\ContainerAwareEventDispatcher->dispatch(Object, 'kernel.view') (Line: 163)
Symfony\Component\HttpKernel\HttpKernel->handleRaw(Object, 1) (Line: 80)
Symfony\Component\HttpKernel\HttpKernel->handle(Object, 1, 1) (Line: 58)
Drupal\Core\StackMiddleware\Session->handle(Object, 1, 1) (Line: 48)
Drupal\Core\StackMiddleware\KernelPreHandle->handle(Object, 1, 1) (Line: 191)
Drupal\page_cache\StackMiddleware\PageCache->fetch(Object, 1, 1) (Line: 128)
Drupal\page_cache\StackMiddleware\PageCache->lookup(Object, 1, 1) (Line: 82)
Drupal\page_cache\StackMiddleware\PageCache->handle(Object, 1, 1) (Line: 48)
Drupal\Core\StackMiddleware\ReverseProxyMiddleware->handle(Object, 1, 1) (Line: 51)
Drupal\Core\StackMiddleware\NegotiationMiddleware->handle(Object, 1, 1) (Line: 23)
Stack\StackedHttpKernel->handle(Object, 1, 1) (Line: 708)
Drupal\Core\DrupalKernel->handle(Object) (Line: 19)

Included in the asset protection toolkit is the strategy of moving assets from an "at risk" individual to another entity, which is often a discretionary trust. This session looks at the implications of doing so by either a gift or a loan, including: What a
PRESENTED BY
Mimi Su
Senior Associate, Matthews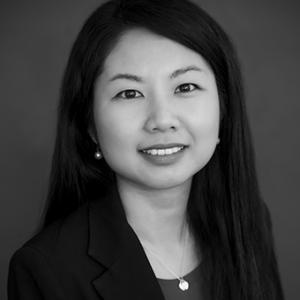 About the Webinar
Included in the asset protection toolkit is the strategy of moving assets from an "at risk" individual to another entity, which is often a discretionary trust. This session looks at the implications of doing so by either a gift or a loan, including:
What are the pros and cons of using gift or loan strategies?

When should:

a gift deed be prepared?

loan documentation be prepared and the loan be secured?

What is the accessibility of funds if gifted to corpus?

What are the implications for:

income tax

state and territory taxes and duties

Using a gift and loan back strategy

Transactions between parents and children – are they loans or gifts and why it matters

Paying out UPEs and gifting back:

how much emphasis is placed on the accounting treatment?

how does this strategy sit with section 100A ITAA 1936

Case studies
Presented By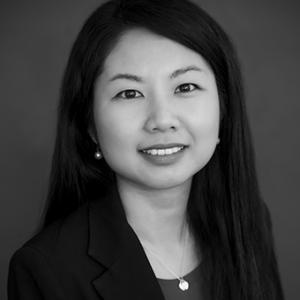 Mimi Su
Senior Associate, Matthews
Who Should Attend?
This webinar is suitable for lawyers and accountants throughout Australia who advise in estate planning matters. This webinar is for practitioners with some knowledge in this area and looking to improve their knowledge.
CPD Information
Accountants can claim up to 1 CPD/Training hour. Lawyers can claim up to 1 CPD unit/point – substantive law . This webinar has been designed to run for 1 hour, however, webinar lengths can vary depending on the level of questions and discussion.
WA lawyers – Please note that TEN is unable to verify your completion of recorded webinars to the Legal Practice Board of WA. TEN is an accredited provider.
Enquiries/Assistance
If you need assistance or have an enquiry, please do not hesitate to contact our Webinar Coordinator, Lisa Tran on (03) 8601 7709 or email: lisa@tved.net.au
Go to top