Return
Login to TEN
Error message
Notice: Undefined index: HTTP_REFERER in tved_preprocess_node() (line 43 of themes/custom/tved/tved.theme).

tved_preprocess_node(Array, 'node', Array) (Line: 287)
Drupal\Core\Theme\ThemeManager->render('node', Array) (Line: 422)
Drupal\Core\Render\Renderer->doRender(Array, ) (Line: 201)
Drupal\Core\Render\Renderer->render(Array, ) (Line: 241)
Drupal\Core\Render\MainContent\HtmlRenderer->Drupal\Core\Render\MainContent\{closure}() (Line: 564)
Drupal\Core\Render\Renderer->executeInRenderContext(Object, Object) (Line: 242)
Drupal\Core\Render\MainContent\HtmlRenderer->prepare(Array, Object, Object) (Line: 132)
Drupal\Core\Render\MainContent\HtmlRenderer->renderResponse(Array, Object, Object) (Line: 90)
Drupal\Core\EventSubscriber\MainContentViewSubscriber->onViewRenderArray(Object, 'kernel.view', Object)
call_user_func(Array, Object, 'kernel.view', Object) (Line: 142)
Drupal\Component\EventDispatcher\ContainerAwareEventDispatcher->dispatch(Object, 'kernel.view') (Line: 163)
Symfony\Component\HttpKernel\HttpKernel->handleRaw(Object, 1) (Line: 80)
Symfony\Component\HttpKernel\HttpKernel->handle(Object, 1, 1) (Line: 58)
Drupal\Core\StackMiddleware\Session->handle(Object, 1, 1) (Line: 48)
Drupal\Core\StackMiddleware\KernelPreHandle->handle(Object, 1, 1) (Line: 191)
Drupal\page_cache\StackMiddleware\PageCache->fetch(Object, 1, 1) (Line: 128)
Drupal\page_cache\StackMiddleware\PageCache->lookup(Object, 1, 1) (Line: 82)
Drupal\page_cache\StackMiddleware\PageCache->handle(Object, 1, 1) (Line: 48)
Drupal\Core\StackMiddleware\ReverseProxyMiddleware->handle(Object, 1, 1) (Line: 51)
Drupal\Core\StackMiddleware\NegotiationMiddleware->handle(Object, 1, 1) (Line: 23)
Stack\StackedHttpKernel->handle(Object, 1, 1) (Line: 708)
Drupal\Core\DrupalKernel->handle(Object) (Line: 19)


Notice: Undefined offset: 0 in tved_preprocess_node() (line 136 of themes/custom/tved/tved.theme).

tved_preprocess_node(Array, 'node', Array) (Line: 287)
Drupal\Core\Theme\ThemeManager->render('node', Array) (Line: 422)
Drupal\Core\Render\Renderer->doRender(Array, ) (Line: 201)
Drupal\Core\Render\Renderer->render(Array, ) (Line: 241)
Drupal\Core\Render\MainContent\HtmlRenderer->Drupal\Core\Render\MainContent\{closure}() (Line: 564)
Drupal\Core\Render\Renderer->executeInRenderContext(Object, Object) (Line: 242)
Drupal\Core\Render\MainContent\HtmlRenderer->prepare(Array, Object, Object) (Line: 132)
Drupal\Core\Render\MainContent\HtmlRenderer->renderResponse(Array, Object, Object) (Line: 90)
Drupal\Core\EventSubscriber\MainContentViewSubscriber->onViewRenderArray(Object, 'kernel.view', Object)
call_user_func(Array, Object, 'kernel.view', Object) (Line: 142)
Drupal\Component\EventDispatcher\ContainerAwareEventDispatcher->dispatch(Object, 'kernel.view') (Line: 163)
Symfony\Component\HttpKernel\HttpKernel->handleRaw(Object, 1) (Line: 80)
Symfony\Component\HttpKernel\HttpKernel->handle(Object, 1, 1) (Line: 58)
Drupal\Core\StackMiddleware\Session->handle(Object, 1, 1) (Line: 48)
Drupal\Core\StackMiddleware\KernelPreHandle->handle(Object, 1, 1) (Line: 191)
Drupal\page_cache\StackMiddleware\PageCache->fetch(Object, 1, 1) (Line: 128)
Drupal\page_cache\StackMiddleware\PageCache->lookup(Object, 1, 1) (Line: 82)
Drupal\page_cache\StackMiddleware\PageCache->handle(Object, 1, 1) (Line: 48)
Drupal\Core\StackMiddleware\ReverseProxyMiddleware->handle(Object, 1, 1) (Line: 51)
Drupal\Core\StackMiddleware\NegotiationMiddleware->handle(Object, 1, 1) (Line: 23)
Stack\StackedHttpKernel->handle(Object, 1, 1) (Line: 708)
Drupal\Core\DrupalKernel->handle(Object) (Line: 19)


Notice: Trying to access array offset on value of type null in tved_preprocess_node() (line 136 of themes/custom/tved/tved.theme).

tved_preprocess_node(Array, 'node', Array) (Line: 287)
Drupal\Core\Theme\ThemeManager->render('node', Array) (Line: 422)
Drupal\Core\Render\Renderer->doRender(Array, ) (Line: 201)
Drupal\Core\Render\Renderer->render(Array, ) (Line: 241)
Drupal\Core\Render\MainContent\HtmlRenderer->Drupal\Core\Render\MainContent\{closure}() (Line: 564)
Drupal\Core\Render\Renderer->executeInRenderContext(Object, Object) (Line: 242)
Drupal\Core\Render\MainContent\HtmlRenderer->prepare(Array, Object, Object) (Line: 132)
Drupal\Core\Render\MainContent\HtmlRenderer->renderResponse(Array, Object, Object) (Line: 90)
Drupal\Core\EventSubscriber\MainContentViewSubscriber->onViewRenderArray(Object, 'kernel.view', Object)
call_user_func(Array, Object, 'kernel.view', Object) (Line: 142)
Drupal\Component\EventDispatcher\ContainerAwareEventDispatcher->dispatch(Object, 'kernel.view') (Line: 163)
Symfony\Component\HttpKernel\HttpKernel->handleRaw(Object, 1) (Line: 80)
Symfony\Component\HttpKernel\HttpKernel->handle(Object, 1, 1) (Line: 58)
Drupal\Core\StackMiddleware\Session->handle(Object, 1, 1) (Line: 48)
Drupal\Core\StackMiddleware\KernelPreHandle->handle(Object, 1, 1) (Line: 191)
Drupal\page_cache\StackMiddleware\PageCache->fetch(Object, 1, 1) (Line: 128)
Drupal\page_cache\StackMiddleware\PageCache->lookup(Object, 1, 1) (Line: 82)
Drupal\page_cache\StackMiddleware\PageCache->handle(Object, 1, 1) (Line: 48)
Drupal\Core\StackMiddleware\ReverseProxyMiddleware->handle(Object, 1, 1) (Line: 51)
Drupal\Core\StackMiddleware\NegotiationMiddleware->handle(Object, 1, 1) (Line: 23)
Stack\StackedHttpKernel->handle(Object, 1, 1) (Line: 708)
Drupal\Core\DrupalKernel->handle(Object) (Line: 19)


Notice: Undefined offset: 0 in tved_preprocess_node() (line 137 of themes/custom/tved/tved.theme).

tved_preprocess_node(Array, 'node', Array) (Line: 287)
Drupal\Core\Theme\ThemeManager->render('node', Array) (Line: 422)
Drupal\Core\Render\Renderer->doRender(Array, ) (Line: 201)
Drupal\Core\Render\Renderer->render(Array, ) (Line: 241)
Drupal\Core\Render\MainContent\HtmlRenderer->Drupal\Core\Render\MainContent\{closure}() (Line: 564)
Drupal\Core\Render\Renderer->executeInRenderContext(Object, Object) (Line: 242)
Drupal\Core\Render\MainContent\HtmlRenderer->prepare(Array, Object, Object) (Line: 132)
Drupal\Core\Render\MainContent\HtmlRenderer->renderResponse(Array, Object, Object) (Line: 90)
Drupal\Core\EventSubscriber\MainContentViewSubscriber->onViewRenderArray(Object, 'kernel.view', Object)
call_user_func(Array, Object, 'kernel.view', Object) (Line: 142)
Drupal\Component\EventDispatcher\ContainerAwareEventDispatcher->dispatch(Object, 'kernel.view') (Line: 163)
Symfony\Component\HttpKernel\HttpKernel->handleRaw(Object, 1) (Line: 80)
Symfony\Component\HttpKernel\HttpKernel->handle(Object, 1, 1) (Line: 58)
Drupal\Core\StackMiddleware\Session->handle(Object, 1, 1) (Line: 48)
Drupal\Core\StackMiddleware\KernelPreHandle->handle(Object, 1, 1) (Line: 191)
Drupal\page_cache\StackMiddleware\PageCache->fetch(Object, 1, 1) (Line: 128)
Drupal\page_cache\StackMiddleware\PageCache->lookup(Object, 1, 1) (Line: 82)
Drupal\page_cache\StackMiddleware\PageCache->handle(Object, 1, 1) (Line: 48)
Drupal\Core\StackMiddleware\ReverseProxyMiddleware->handle(Object, 1, 1) (Line: 51)
Drupal\Core\StackMiddleware\NegotiationMiddleware->handle(Object, 1, 1) (Line: 23)
Stack\StackedHttpKernel->handle(Object, 1, 1) (Line: 708)
Drupal\Core\DrupalKernel->handle(Object) (Line: 19)


Notice: Trying to access array offset on value of type null in tved_preprocess_node() (line 137 of themes/custom/tved/tved.theme).

tved_preprocess_node(Array, 'node', Array) (Line: 287)
Drupal\Core\Theme\ThemeManager->render('node', Array) (Line: 422)
Drupal\Core\Render\Renderer->doRender(Array, ) (Line: 201)
Drupal\Core\Render\Renderer->render(Array, ) (Line: 241)
Drupal\Core\Render\MainContent\HtmlRenderer->Drupal\Core\Render\MainContent\{closure}() (Line: 564)
Drupal\Core\Render\Renderer->executeInRenderContext(Object, Object) (Line: 242)
Drupal\Core\Render\MainContent\HtmlRenderer->prepare(Array, Object, Object) (Line: 132)
Drupal\Core\Render\MainContent\HtmlRenderer->renderResponse(Array, Object, Object) (Line: 90)
Drupal\Core\EventSubscriber\MainContentViewSubscriber->onViewRenderArray(Object, 'kernel.view', Object)
call_user_func(Array, Object, 'kernel.view', Object) (Line: 142)
Drupal\Component\EventDispatcher\ContainerAwareEventDispatcher->dispatch(Object, 'kernel.view') (Line: 163)
Symfony\Component\HttpKernel\HttpKernel->handleRaw(Object, 1) (Line: 80)
Symfony\Component\HttpKernel\HttpKernel->handle(Object, 1, 1) (Line: 58)
Drupal\Core\StackMiddleware\Session->handle(Object, 1, 1) (Line: 48)
Drupal\Core\StackMiddleware\KernelPreHandle->handle(Object, 1, 1) (Line: 191)
Drupal\page_cache\StackMiddleware\PageCache->fetch(Object, 1, 1) (Line: 128)
Drupal\page_cache\StackMiddleware\PageCache->lookup(Object, 1, 1) (Line: 82)
Drupal\page_cache\StackMiddleware\PageCache->handle(Object, 1, 1) (Line: 48)
Drupal\Core\StackMiddleware\ReverseProxyMiddleware->handle(Object, 1, 1) (Line: 51)
Drupal\Core\StackMiddleware\NegotiationMiddleware->handle(Object, 1, 1) (Line: 23)
Stack\StackedHttpKernel->handle(Object, 1, 1) (Line: 708)
Drupal\Core\DrupalKernel->handle(Object) (Line: 19)


Notice: Undefined variable: subscriberDiscount in tved_preprocess_node() (line 419 of themes/custom/tved/tved.theme).

tved_preprocess_node(Array, 'node', Array) (Line: 287)
Drupal\Core\Theme\ThemeManager->render('node', Array) (Line: 422)
Drupal\Core\Render\Renderer->doRender(Array, ) (Line: 201)
Drupal\Core\Render\Renderer->render(Array, ) (Line: 241)
Drupal\Core\Render\MainContent\HtmlRenderer->Drupal\Core\Render\MainContent\{closure}() (Line: 564)
Drupal\Core\Render\Renderer->executeInRenderContext(Object, Object) (Line: 242)
Drupal\Core\Render\MainContent\HtmlRenderer->prepare(Array, Object, Object) (Line: 132)
Drupal\Core\Render\MainContent\HtmlRenderer->renderResponse(Array, Object, Object) (Line: 90)
Drupal\Core\EventSubscriber\MainContentViewSubscriber->onViewRenderArray(Object, 'kernel.view', Object)
call_user_func(Array, Object, 'kernel.view', Object) (Line: 142)
Drupal\Component\EventDispatcher\ContainerAwareEventDispatcher->dispatch(Object, 'kernel.view') (Line: 163)
Symfony\Component\HttpKernel\HttpKernel->handleRaw(Object, 1) (Line: 80)
Symfony\Component\HttpKernel\HttpKernel->handle(Object, 1, 1) (Line: 58)
Drupal\Core\StackMiddleware\Session->handle(Object, 1, 1) (Line: 48)
Drupal\Core\StackMiddleware\KernelPreHandle->handle(Object, 1, 1) (Line: 191)
Drupal\page_cache\StackMiddleware\PageCache->fetch(Object, 1, 1) (Line: 128)
Drupal\page_cache\StackMiddleware\PageCache->lookup(Object, 1, 1) (Line: 82)
Drupal\page_cache\StackMiddleware\PageCache->handle(Object, 1, 1) (Line: 48)
Drupal\Core\StackMiddleware\ReverseProxyMiddleware->handle(Object, 1, 1) (Line: 51)
Drupal\Core\StackMiddleware\NegotiationMiddleware->handle(Object, 1, 1) (Line: 23)
Stack\StackedHttpKernel->handle(Object, 1, 1) (Line: 708)
Drupal\Core\DrupalKernel->handle(Object) (Line: 19)


Notice: Trying to get property 'applysfdiscount' of non-object in tved_preprocess_node() (line 419 of themes/custom/tved/tved.theme).

tved_preprocess_node(Array, 'node', Array) (Line: 287)
Drupal\Core\Theme\ThemeManager->render('node', Array) (Line: 422)
Drupal\Core\Render\Renderer->doRender(Array, ) (Line: 201)
Drupal\Core\Render\Renderer->render(Array, ) (Line: 241)
Drupal\Core\Render\MainContent\HtmlRenderer->Drupal\Core\Render\MainContent\{closure}() (Line: 564)
Drupal\Core\Render\Renderer->executeInRenderContext(Object, Object) (Line: 242)
Drupal\Core\Render\MainContent\HtmlRenderer->prepare(Array, Object, Object) (Line: 132)
Drupal\Core\Render\MainContent\HtmlRenderer->renderResponse(Array, Object, Object) (Line: 90)
Drupal\Core\EventSubscriber\MainContentViewSubscriber->onViewRenderArray(Object, 'kernel.view', Object)
call_user_func(Array, Object, 'kernel.view', Object) (Line: 142)
Drupal\Component\EventDispatcher\ContainerAwareEventDispatcher->dispatch(Object, 'kernel.view') (Line: 163)
Symfony\Component\HttpKernel\HttpKernel->handleRaw(Object, 1) (Line: 80)
Symfony\Component\HttpKernel\HttpKernel->handle(Object, 1, 1) (Line: 58)
Drupal\Core\StackMiddleware\Session->handle(Object, 1, 1) (Line: 48)
Drupal\Core\StackMiddleware\KernelPreHandle->handle(Object, 1, 1) (Line: 191)
Drupal\page_cache\StackMiddleware\PageCache->fetch(Object, 1, 1) (Line: 128)
Drupal\page_cache\StackMiddleware\PageCache->lookup(Object, 1, 1) (Line: 82)
Drupal\page_cache\StackMiddleware\PageCache->handle(Object, 1, 1) (Line: 48)
Drupal\Core\StackMiddleware\ReverseProxyMiddleware->handle(Object, 1, 1) (Line: 51)
Drupal\Core\StackMiddleware\NegotiationMiddleware->handle(Object, 1, 1) (Line: 23)
Stack\StackedHttpKernel->handle(Object, 1, 1) (Line: 708)
Drupal\Core\DrupalKernel->handle(Object) (Line: 19)


Notice: Trying to get property 'response' of non-object in tved_preprocess_node() (line 419 of themes/custom/tved/tved.theme).

tved_preprocess_node(Array, 'node', Array) (Line: 287)
Drupal\Core\Theme\ThemeManager->render('node', Array) (Line: 422)
Drupal\Core\Render\Renderer->doRender(Array, ) (Line: 201)
Drupal\Core\Render\Renderer->render(Array, ) (Line: 241)
Drupal\Core\Render\MainContent\HtmlRenderer->Drupal\Core\Render\MainContent\{closure}() (Line: 564)
Drupal\Core\Render\Renderer->executeInRenderContext(Object, Object) (Line: 242)
Drupal\Core\Render\MainContent\HtmlRenderer->prepare(Array, Object, Object) (Line: 132)
Drupal\Core\Render\MainContent\HtmlRenderer->renderResponse(Array, Object, Object) (Line: 90)
Drupal\Core\EventSubscriber\MainContentViewSubscriber->onViewRenderArray(Object, 'kernel.view', Object)
call_user_func(Array, Object, 'kernel.view', Object) (Line: 142)
Drupal\Component\EventDispatcher\ContainerAwareEventDispatcher->dispatch(Object, 'kernel.view') (Line: 163)
Symfony\Component\HttpKernel\HttpKernel->handleRaw(Object, 1) (Line: 80)
Symfony\Component\HttpKernel\HttpKernel->handle(Object, 1, 1) (Line: 58)
Drupal\Core\StackMiddleware\Session->handle(Object, 1, 1) (Line: 48)
Drupal\Core\StackMiddleware\KernelPreHandle->handle(Object, 1, 1) (Line: 191)
Drupal\page_cache\StackMiddleware\PageCache->fetch(Object, 1, 1) (Line: 128)
Drupal\page_cache\StackMiddleware\PageCache->lookup(Object, 1, 1) (Line: 82)
Drupal\page_cache\StackMiddleware\PageCache->handle(Object, 1, 1) (Line: 48)
Drupal\Core\StackMiddleware\ReverseProxyMiddleware->handle(Object, 1, 1) (Line: 51)
Drupal\Core\StackMiddleware\NegotiationMiddleware->handle(Object, 1, 1) (Line: 23)
Stack\StackedHttpKernel->handle(Object, 1, 1) (Line: 708)
Drupal\Core\DrupalKernel->handle(Object) (Line: 19)


Deprecated function: Function money_format() is deprecated in tved_preprocess_node() (line 423 of themes/custom/tved/tved.theme).

tved_preprocess_node(Array, 'node', Array) (Line: 287)
Drupal\Core\Theme\ThemeManager->render('node', Array) (Line: 422)
Drupal\Core\Render\Renderer->doRender(Array, ) (Line: 201)
Drupal\Core\Render\Renderer->render(Array, ) (Line: 241)
Drupal\Core\Render\MainContent\HtmlRenderer->Drupal\Core\Render\MainContent\{closure}() (Line: 564)
Drupal\Core\Render\Renderer->executeInRenderContext(Object, Object) (Line: 242)
Drupal\Core\Render\MainContent\HtmlRenderer->prepare(Array, Object, Object) (Line: 132)
Drupal\Core\Render\MainContent\HtmlRenderer->renderResponse(Array, Object, Object) (Line: 90)
Drupal\Core\EventSubscriber\MainContentViewSubscriber->onViewRenderArray(Object, 'kernel.view', Object)
call_user_func(Array, Object, 'kernel.view', Object) (Line: 142)
Drupal\Component\EventDispatcher\ContainerAwareEventDispatcher->dispatch(Object, 'kernel.view') (Line: 163)
Symfony\Component\HttpKernel\HttpKernel->handleRaw(Object, 1) (Line: 80)
Symfony\Component\HttpKernel\HttpKernel->handle(Object, 1, 1) (Line: 58)
Drupal\Core\StackMiddleware\Session->handle(Object, 1, 1) (Line: 48)
Drupal\Core\StackMiddleware\KernelPreHandle->handle(Object, 1, 1) (Line: 191)
Drupal\page_cache\StackMiddleware\PageCache->fetch(Object, 1, 1) (Line: 128)
Drupal\page_cache\StackMiddleware\PageCache->lookup(Object, 1, 1) (Line: 82)
Drupal\page_cache\StackMiddleware\PageCache->handle(Object, 1, 1) (Line: 48)
Drupal\Core\StackMiddleware\ReverseProxyMiddleware->handle(Object, 1, 1) (Line: 51)
Drupal\Core\StackMiddleware\NegotiationMiddleware->handle(Object, 1, 1) (Line: 23)
Stack\StackedHttpKernel->handle(Object, 1, 1) (Line: 708)
Drupal\Core\DrupalKernel->handle(Object) (Line: 19)


Deprecated function: Function money_format() is deprecated in tved_extra_preprocess_views_view_field() (line 2815 of modules/custom/tved_extra/tved_extra.module).

tved_extra_preprocess_views_view_field(Array, 'views_view_field__released_products__field_product_code', Array) (Line: 287)
Drupal\Core\Theme\ThemeManager->render('views_view_field__released_products__field_product_code', Array) (Line: 422)
Drupal\Core\Render\Renderer->doRender(Array, ) (Line: 201)
Drupal\Core\Render\Renderer->render(Array) (Line: 1745)
Drupal\views\Plugin\views\field\FieldPluginBase->theme(Object) (Line: 779)
Drupal\views\Plugin\views\style\StylePluginBase->elementPreRenderRow(Array)
call_user_func_array(Array, Array) (Line: 101)
Drupal\Core\Render\Renderer->doTrustedCallback(Array, Array, 'Render #pre_render callbacks must be methods of a class that implements \Drupal\Core\Security\TrustedCallbackInterface or be an anonymous function. The callback was %s. See https://www.drupal.org/node/2966725', 'exception', 'Drupal\Core\Render\Element\RenderCallbackInterface') (Line: 772)
Drupal\Core\Render\Renderer->doCallback('#pre_render', Array, Array) (Line: 363)
Drupal\Core\Render\Renderer->doRender(Array, ) (Line: 201)
Drupal\Core\Render\Renderer->render(Array) (Line: 718)
Drupal\views\Plugin\views\style\StylePluginBase->renderFields(Array) (Line: 584)
Drupal\views\Plugin\views\style\StylePluginBase->renderGrouping(Array, Array, 1) (Line: 475)
Drupal\views\Plugin\views\style\StylePluginBase->render(Array) (Line: 2170)
Drupal\views\Plugin\views\display\DisplayPluginBase->render() (Line: 1533)
Drupal\views\ViewExecutable->render() (Line: 2460)
Drupal\views\Plugin\views\display\DisplayPluginBase->preview() (Line: 1662)
Drupal\views\ViewExecutable->preview('block_1', Array) (Line: 66)
Drupal\views\Element\View::preRenderViewElement(Array)
call_user_func_array(Array, Array) (Line: 101)
Drupal\Core\Render\Renderer->doTrustedCallback(Array, Array, 'Render #pre_render callbacks must be methods of a class that implements \Drupal\Core\Security\TrustedCallbackInterface or be an anonymous function. The callback was %s. See https://www.drupal.org/node/2966725', 'exception', 'Drupal\Core\Render\Element\RenderCallbackInterface') (Line: 772)
Drupal\Core\Render\Renderer->doCallback('#pre_render', Array, Array) (Line: 363)
Drupal\Core\Render\Renderer->doRender(Array, ) (Line: 201)
Drupal\Core\Render\Renderer->render(Array) (Line: 463)
Drupal\Core\Template\TwigExtension->escapeFilter(Object, Array, 'html', NULL, 1) (Line: 287)
__TwigTemplate_d5a181c5d5a34e95ac69fd4a40e422e75f193f8d5c96d558feec4be804367227->doDisplay(Array, Array) (Line: 405)
Twig\Template->displayWithErrorHandling(Array, Array) (Line: 378)
Twig\Template->display(Array) (Line: 64)
__TwigTemplate_110924c3879310d2dd16b05a2b777e94466e3e4c4dd246bef188dc9ff05805ec->doDisplay(Array, Array) (Line: 405)
Twig\Template->displayWithErrorHandling(Array, Array) (Line: 378)
Twig\Template->display(Array) (Line: 390)
Twig\Template->render(Array) (Line: 55)
twig_render_template('themes/custom/tved/templates/layout/node--products.html.twig', Array) (Line: 384)
Drupal\Core\Theme\ThemeManager->render('node', Array) (Line: 422)
Drupal\Core\Render\Renderer->doRender(Array, ) (Line: 201)
Drupal\Core\Render\Renderer->render(Array, ) (Line: 241)
Drupal\Core\Render\MainContent\HtmlRenderer->Drupal\Core\Render\MainContent\{closure}() (Line: 564)
Drupal\Core\Render\Renderer->executeInRenderContext(Object, Object) (Line: 242)
Drupal\Core\Render\MainContent\HtmlRenderer->prepare(Array, Object, Object) (Line: 132)
Drupal\Core\Render\MainContent\HtmlRenderer->renderResponse(Array, Object, Object) (Line: 90)
Drupal\Core\EventSubscriber\MainContentViewSubscriber->onViewRenderArray(Object, 'kernel.view', Object)
call_user_func(Array, Object, 'kernel.view', Object) (Line: 142)
Drupal\Component\EventDispatcher\ContainerAwareEventDispatcher->dispatch(Object, 'kernel.view') (Line: 163)
Symfony\Component\HttpKernel\HttpKernel->handleRaw(Object, 1) (Line: 80)
Symfony\Component\HttpKernel\HttpKernel->handle(Object, 1, 1) (Line: 58)
Drupal\Core\StackMiddleware\Session->handle(Object, 1, 1) (Line: 48)
Drupal\Core\StackMiddleware\KernelPreHandle->handle(Object, 1, 1) (Line: 191)
Drupal\page_cache\StackMiddleware\PageCache->fetch(Object, 1, 1) (Line: 128)
Drupal\page_cache\StackMiddleware\PageCache->lookup(Object, 1, 1) (Line: 82)
Drupal\page_cache\StackMiddleware\PageCache->handle(Object, 1, 1) (Line: 48)
Drupal\Core\StackMiddleware\ReverseProxyMiddleware->handle(Object, 1, 1) (Line: 51)
Drupal\Core\StackMiddleware\NegotiationMiddleware->handle(Object, 1, 1) (Line: 23)
Stack\StackedHttpKernel->handle(Object, 1, 1) (Line: 708)
Drupal\Core\DrupalKernel->handle(Object) (Line: 19)


Notice: Undefined property: Drupal\views\ViewExecutable::$row_index in Drupal\views\Plugin\views\field\FieldPluginBase->getRenderTokens() (line 1637 of core/modules/views/src/Plugin/views/field/FieldPluginBase.php).

Drupal\views\Plugin\views\field\FieldPluginBase->getRenderTokens(Array) (Line: 1248)
Drupal\views\Plugin\views\field\FieldPluginBase->renderText(Array) (Line: 1184)
Drupal\views\Plugin\views\field\FieldPluginBase->advancedRender(Object) (Line: 238)
template_preprocess_views_view_field(Array, 'views_view_field', Array) (Line: 287)
Drupal\Core\Theme\ThemeManager->render('views_view_field', Array) (Line: 422)
Drupal\Core\Render\Renderer->doRender(Array, ) (Line: 201)
Drupal\Core\Render\Renderer->render(Array) (Line: 1745)
Drupal\views\Plugin\views\field\FieldPluginBase->theme(Object) (Line: 779)
Drupal\views\Plugin\views\style\StylePluginBase->elementPreRenderRow(Array)
call_user_func_array(Array, Array) (Line: 101)
Drupal\Core\Render\Renderer->doTrustedCallback(Array, Array, 'Render #pre_render callbacks must be methods of a class that implements \Drupal\Core\Security\TrustedCallbackInterface or be an anonymous function. The callback was %s. See https://www.drupal.org/node/2966725', 'exception', 'Drupal\Core\Render\Element\RenderCallbackInterface') (Line: 772)
Drupal\Core\Render\Renderer->doCallback('#pre_render', Array, Array) (Line: 363)
Drupal\Core\Render\Renderer->doRender(Array, ) (Line: 201)
Drupal\Core\Render\Renderer->render(Array) (Line: 718)
Drupal\views\Plugin\views\style\StylePluginBase->renderFields(Array) (Line: 584)
Drupal\views\Plugin\views\style\StylePluginBase->renderGrouping(Array, Array, 1) (Line: 475)
Drupal\views\Plugin\views\style\StylePluginBase->render(Array) (Line: 2170)
Drupal\views\Plugin\views\display\DisplayPluginBase->render() (Line: 1533)
Drupal\views\ViewExecutable->render() (Line: 2460)
Drupal\views\Plugin\views\display\DisplayPluginBase->preview() (Line: 1662)
Drupal\views\ViewExecutable->preview('block_1', Array) (Line: 66)
Drupal\views\Element\View::preRenderViewElement(Array)
call_user_func_array(Array, Array) (Line: 101)
Drupal\Core\Render\Renderer->doTrustedCallback(Array, Array, 'Render #pre_render callbacks must be methods of a class that implements \Drupal\Core\Security\TrustedCallbackInterface or be an anonymous function. The callback was %s. See https://www.drupal.org/node/2966725', 'exception', 'Drupal\Core\Render\Element\RenderCallbackInterface') (Line: 772)
Drupal\Core\Render\Renderer->doCallback('#pre_render', Array, Array) (Line: 363)
Drupal\Core\Render\Renderer->doRender(Array, ) (Line: 201)
Drupal\Core\Render\Renderer->render(Array) (Line: 463)
Drupal\Core\Template\TwigExtension->escapeFilter(Object, Array, 'html', NULL, 1) (Line: 287)
__TwigTemplate_d5a181c5d5a34e95ac69fd4a40e422e75f193f8d5c96d558feec4be804367227->doDisplay(Array, Array) (Line: 405)
Twig\Template->displayWithErrorHandling(Array, Array) (Line: 378)
Twig\Template->display(Array) (Line: 64)
__TwigTemplate_110924c3879310d2dd16b05a2b777e94466e3e4c4dd246bef188dc9ff05805ec->doDisplay(Array, Array) (Line: 405)
Twig\Template->displayWithErrorHandling(Array, Array) (Line: 378)
Twig\Template->display(Array) (Line: 390)
Twig\Template->render(Array) (Line: 55)
twig_render_template('themes/custom/tved/templates/layout/node--products.html.twig', Array) (Line: 384)
Drupal\Core\Theme\ThemeManager->render('node', Array) (Line: 422)
Drupal\Core\Render\Renderer->doRender(Array, ) (Line: 201)
Drupal\Core\Render\Renderer->render(Array, ) (Line: 241)
Drupal\Core\Render\MainContent\HtmlRenderer->Drupal\Core\Render\MainContent\{closure}() (Line: 564)
Drupal\Core\Render\Renderer->executeInRenderContext(Object, Object) (Line: 242)
Drupal\Core\Render\MainContent\HtmlRenderer->prepare(Array, Object, Object) (Line: 132)
Drupal\Core\Render\MainContent\HtmlRenderer->renderResponse(Array, Object, Object) (Line: 90)
Drupal\Core\EventSubscriber\MainContentViewSubscriber->onViewRenderArray(Object, 'kernel.view', Object)
call_user_func(Array, Object, 'kernel.view', Object) (Line: 142)
Drupal\Component\EventDispatcher\ContainerAwareEventDispatcher->dispatch(Object, 'kernel.view') (Line: 163)
Symfony\Component\HttpKernel\HttpKernel->handleRaw(Object, 1) (Line: 80)
Symfony\Component\HttpKernel\HttpKernel->handle(Object, 1, 1) (Line: 58)
Drupal\Core\StackMiddleware\Session->handle(Object, 1, 1) (Line: 48)
Drupal\Core\StackMiddleware\KernelPreHandle->handle(Object, 1, 1) (Line: 191)
Drupal\page_cache\StackMiddleware\PageCache->fetch(Object, 1, 1) (Line: 128)
Drupal\page_cache\StackMiddleware\PageCache->lookup(Object, 1, 1) (Line: 82)
Drupal\page_cache\StackMiddleware\PageCache->handle(Object, 1, 1) (Line: 48)
Drupal\Core\StackMiddleware\ReverseProxyMiddleware->handle(Object, 1, 1) (Line: 51)
Drupal\Core\StackMiddleware\NegotiationMiddleware->handle(Object, 1, 1) (Line: 23)
Stack\StackedHttpKernel->handle(Object, 1, 1) (Line: 708)
Drupal\Core\DrupalKernel->handle(Object) (Line: 19)


Notice: Undefined property: Drupal\views\ViewExecutable::$row_index in Drupal\views\Plugin\views\field\FieldPluginBase->getRenderTokens() (line 1637 of core/modules/views/src/Plugin/views/field/FieldPluginBase.php).

Drupal\views\Plugin\views\field\FieldPluginBase->getRenderTokens(Array) (Line: 737)
Drupal\views\Plugin\views\style\StylePluginBase->renderFields(Array) (Line: 584)
Drupal\views\Plugin\views\style\StylePluginBase->renderGrouping(Array, Array, 1) (Line: 475)
Drupal\views\Plugin\views\style\StylePluginBase->render(Array) (Line: 2170)
Drupal\views\Plugin\views\display\DisplayPluginBase->render() (Line: 1533)
Drupal\views\ViewExecutable->render() (Line: 2460)
Drupal\views\Plugin\views\display\DisplayPluginBase->preview() (Line: 1662)
Drupal\views\ViewExecutable->preview('block_1', Array) (Line: 66)
Drupal\views\Element\View::preRenderViewElement(Array)
call_user_func_array(Array, Array) (Line: 101)
Drupal\Core\Render\Renderer->doTrustedCallback(Array, Array, 'Render #pre_render callbacks must be methods of a class that implements \Drupal\Core\Security\TrustedCallbackInterface or be an anonymous function. The callback was %s. See https://www.drupal.org/node/2966725', 'exception', 'Drupal\Core\Render\Element\RenderCallbackInterface') (Line: 772)
Drupal\Core\Render\Renderer->doCallback('#pre_render', Array, Array) (Line: 363)
Drupal\Core\Render\Renderer->doRender(Array, ) (Line: 201)
Drupal\Core\Render\Renderer->render(Array) (Line: 463)
Drupal\Core\Template\TwigExtension->escapeFilter(Object, Array, 'html', NULL, 1) (Line: 287)
__TwigTemplate_d5a181c5d5a34e95ac69fd4a40e422e75f193f8d5c96d558feec4be804367227->doDisplay(Array, Array) (Line: 405)
Twig\Template->displayWithErrorHandling(Array, Array) (Line: 378)
Twig\Template->display(Array) (Line: 64)
__TwigTemplate_110924c3879310d2dd16b05a2b777e94466e3e4c4dd246bef188dc9ff05805ec->doDisplay(Array, Array) (Line: 405)
Twig\Template->displayWithErrorHandling(Array, Array) (Line: 378)
Twig\Template->display(Array) (Line: 390)
Twig\Template->render(Array) (Line: 55)
twig_render_template('themes/custom/tved/templates/layout/node--products.html.twig', Array) (Line: 384)
Drupal\Core\Theme\ThemeManager->render('node', Array) (Line: 422)
Drupal\Core\Render\Renderer->doRender(Array, ) (Line: 201)
Drupal\Core\Render\Renderer->render(Array, ) (Line: 241)
Drupal\Core\Render\MainContent\HtmlRenderer->Drupal\Core\Render\MainContent\{closure}() (Line: 564)
Drupal\Core\Render\Renderer->executeInRenderContext(Object, Object) (Line: 242)
Drupal\Core\Render\MainContent\HtmlRenderer->prepare(Array, Object, Object) (Line: 132)
Drupal\Core\Render\MainContent\HtmlRenderer->renderResponse(Array, Object, Object) (Line: 90)
Drupal\Core\EventSubscriber\MainContentViewSubscriber->onViewRenderArray(Object, 'kernel.view', Object)
call_user_func(Array, Object, 'kernel.view', Object) (Line: 142)
Drupal\Component\EventDispatcher\ContainerAwareEventDispatcher->dispatch(Object, 'kernel.view') (Line: 163)
Symfony\Component\HttpKernel\HttpKernel->handleRaw(Object, 1) (Line: 80)
Symfony\Component\HttpKernel\HttpKernel->handle(Object, 1, 1) (Line: 58)
Drupal\Core\StackMiddleware\Session->handle(Object, 1, 1) (Line: 48)
Drupal\Core\StackMiddleware\KernelPreHandle->handle(Object, 1, 1) (Line: 191)
Drupal\page_cache\StackMiddleware\PageCache->fetch(Object, 1, 1) (Line: 128)
Drupal\page_cache\StackMiddleware\PageCache->lookup(Object, 1, 1) (Line: 82)
Drupal\page_cache\StackMiddleware\PageCache->handle(Object, 1, 1) (Line: 48)
Drupal\Core\StackMiddleware\ReverseProxyMiddleware->handle(Object, 1, 1) (Line: 51)
Drupal\Core\StackMiddleware\NegotiationMiddleware->handle(Object, 1, 1) (Line: 23)
Stack\StackedHttpKernel->handle(Object, 1, 1) (Line: 708)
Drupal\Core\DrupalKernel->handle(Object) (Line: 19)


Deprecated function: Function money_format() is deprecated in tved_extra_preprocess_views_view_field() (line 2815 of modules/custom/tved_extra/tved_extra.module).

tved_extra_preprocess_views_view_field(Array, 'views_view_field__released_products__field_product_code', Array) (Line: 287)
Drupal\Core\Theme\ThemeManager->render('views_view_field__released_products__field_product_code', Array) (Line: 422)
Drupal\Core\Render\Renderer->doRender(Array, ) (Line: 201)
Drupal\Core\Render\Renderer->render(Array) (Line: 1745)
Drupal\views\Plugin\views\field\FieldPluginBase->theme(Object) (Line: 779)
Drupal\views\Plugin\views\style\StylePluginBase->elementPreRenderRow(Array)
call_user_func_array(Array, Array) (Line: 101)
Drupal\Core\Render\Renderer->doTrustedCallback(Array, Array, 'Render #pre_render callbacks must be methods of a class that implements \Drupal\Core\Security\TrustedCallbackInterface or be an anonymous function. The callback was %s. See https://www.drupal.org/node/2966725', 'exception', 'Drupal\Core\Render\Element\RenderCallbackInterface') (Line: 772)
Drupal\Core\Render\Renderer->doCallback('#pre_render', Array, Array) (Line: 363)
Drupal\Core\Render\Renderer->doRender(Array, ) (Line: 201)
Drupal\Core\Render\Renderer->render(Array) (Line: 718)
Drupal\views\Plugin\views\style\StylePluginBase->renderFields(Array) (Line: 584)
Drupal\views\Plugin\views\style\StylePluginBase->renderGrouping(Array, Array, 1) (Line: 475)
Drupal\views\Plugin\views\style\StylePluginBase->render(Array) (Line: 2170)
Drupal\views\Plugin\views\display\DisplayPluginBase->render() (Line: 1533)
Drupal\views\ViewExecutable->render() (Line: 2460)
Drupal\views\Plugin\views\display\DisplayPluginBase->preview() (Line: 1662)
Drupal\views\ViewExecutable->preview('block_1', Array) (Line: 66)
Drupal\views\Element\View::preRenderViewElement(Array)
call_user_func_array(Array, Array) (Line: 101)
Drupal\Core\Render\Renderer->doTrustedCallback(Array, Array, 'Render #pre_render callbacks must be methods of a class that implements \Drupal\Core\Security\TrustedCallbackInterface or be an anonymous function. The callback was %s. See https://www.drupal.org/node/2966725', 'exception', 'Drupal\Core\Render\Element\RenderCallbackInterface') (Line: 772)
Drupal\Core\Render\Renderer->doCallback('#pre_render', Array, Array) (Line: 363)
Drupal\Core\Render\Renderer->doRender(Array, ) (Line: 201)
Drupal\Core\Render\Renderer->render(Array) (Line: 463)
Drupal\Core\Template\TwigExtension->escapeFilter(Object, Array, 'html', NULL, 1) (Line: 287)
__TwigTemplate_d5a181c5d5a34e95ac69fd4a40e422e75f193f8d5c96d558feec4be804367227->doDisplay(Array, Array) (Line: 405)
Twig\Template->displayWithErrorHandling(Array, Array) (Line: 378)
Twig\Template->display(Array) (Line: 64)
__TwigTemplate_110924c3879310d2dd16b05a2b777e94466e3e4c4dd246bef188dc9ff05805ec->doDisplay(Array, Array) (Line: 405)
Twig\Template->displayWithErrorHandling(Array, Array) (Line: 378)
Twig\Template->display(Array) (Line: 390)
Twig\Template->render(Array) (Line: 55)
twig_render_template('themes/custom/tved/templates/layout/node--products.html.twig', Array) (Line: 384)
Drupal\Core\Theme\ThemeManager->render('node', Array) (Line: 422)
Drupal\Core\Render\Renderer->doRender(Array, ) (Line: 201)
Drupal\Core\Render\Renderer->render(Array, ) (Line: 241)
Drupal\Core\Render\MainContent\HtmlRenderer->Drupal\Core\Render\MainContent\{closure}() (Line: 564)
Drupal\Core\Render\Renderer->executeInRenderContext(Object, Object) (Line: 242)
Drupal\Core\Render\MainContent\HtmlRenderer->prepare(Array, Object, Object) (Line: 132)
Drupal\Core\Render\MainContent\HtmlRenderer->renderResponse(Array, Object, Object) (Line: 90)
Drupal\Core\EventSubscriber\MainContentViewSubscriber->onViewRenderArray(Object, 'kernel.view', Object)
call_user_func(Array, Object, 'kernel.view', Object) (Line: 142)
Drupal\Component\EventDispatcher\ContainerAwareEventDispatcher->dispatch(Object, 'kernel.view') (Line: 163)
Symfony\Component\HttpKernel\HttpKernel->handleRaw(Object, 1) (Line: 80)
Symfony\Component\HttpKernel\HttpKernel->handle(Object, 1, 1) (Line: 58)
Drupal\Core\StackMiddleware\Session->handle(Object, 1, 1) (Line: 48)
Drupal\Core\StackMiddleware\KernelPreHandle->handle(Object, 1, 1) (Line: 191)
Drupal\page_cache\StackMiddleware\PageCache->fetch(Object, 1, 1) (Line: 128)
Drupal\page_cache\StackMiddleware\PageCache->lookup(Object, 1, 1) (Line: 82)
Drupal\page_cache\StackMiddleware\PageCache->handle(Object, 1, 1) (Line: 48)
Drupal\Core\StackMiddleware\ReverseProxyMiddleware->handle(Object, 1, 1) (Line: 51)
Drupal\Core\StackMiddleware\NegotiationMiddleware->handle(Object, 1, 1) (Line: 23)
Stack\StackedHttpKernel->handle(Object, 1, 1) (Line: 708)
Drupal\Core\DrupalKernel->handle(Object) (Line: 19)


Notice: Undefined property: Drupal\views\ViewExecutable::$row_index in Drupal\views\Plugin\views\field\FieldPluginBase->getRenderTokens() (line 1637 of core/modules/views/src/Plugin/views/field/FieldPluginBase.php).

Drupal\views\Plugin\views\field\FieldPluginBase->getRenderTokens(Array) (Line: 1248)
Drupal\views\Plugin\views\field\FieldPluginBase->renderText(Array) (Line: 1184)
Drupal\views\Plugin\views\field\FieldPluginBase->advancedRender(Object) (Line: 238)
template_preprocess_views_view_field(Array, 'views_view_field', Array) (Line: 287)
Drupal\Core\Theme\ThemeManager->render('views_view_field', Array) (Line: 422)
Drupal\Core\Render\Renderer->doRender(Array, ) (Line: 201)
Drupal\Core\Render\Renderer->render(Array) (Line: 1745)
Drupal\views\Plugin\views\field\FieldPluginBase->theme(Object) (Line: 779)
Drupal\views\Plugin\views\style\StylePluginBase->elementPreRenderRow(Array)
call_user_func_array(Array, Array) (Line: 101)
Drupal\Core\Render\Renderer->doTrustedCallback(Array, Array, 'Render #pre_render callbacks must be methods of a class that implements \Drupal\Core\Security\TrustedCallbackInterface or be an anonymous function. The callback was %s. See https://www.drupal.org/node/2966725', 'exception', 'Drupal\Core\Render\Element\RenderCallbackInterface') (Line: 772)
Drupal\Core\Render\Renderer->doCallback('#pre_render', Array, Array) (Line: 363)
Drupal\Core\Render\Renderer->doRender(Array, ) (Line: 201)
Drupal\Core\Render\Renderer->render(Array) (Line: 718)
Drupal\views\Plugin\views\style\StylePluginBase->renderFields(Array) (Line: 584)
Drupal\views\Plugin\views\style\StylePluginBase->renderGrouping(Array, Array, 1) (Line: 475)
Drupal\views\Plugin\views\style\StylePluginBase->render(Array) (Line: 2170)
Drupal\views\Plugin\views\display\DisplayPluginBase->render() (Line: 1533)
Drupal\views\ViewExecutable->render() (Line: 2460)
Drupal\views\Plugin\views\display\DisplayPluginBase->preview() (Line: 1662)
Drupal\views\ViewExecutable->preview('block_1', Array) (Line: 66)
Drupal\views\Element\View::preRenderViewElement(Array)
call_user_func_array(Array, Array) (Line: 101)
Drupal\Core\Render\Renderer->doTrustedCallback(Array, Array, 'Render #pre_render callbacks must be methods of a class that implements \Drupal\Core\Security\TrustedCallbackInterface or be an anonymous function. The callback was %s. See https://www.drupal.org/node/2966725', 'exception', 'Drupal\Core\Render\Element\RenderCallbackInterface') (Line: 772)
Drupal\Core\Render\Renderer->doCallback('#pre_render', Array, Array) (Line: 363)
Drupal\Core\Render\Renderer->doRender(Array, ) (Line: 201)
Drupal\Core\Render\Renderer->render(Array) (Line: 463)
Drupal\Core\Template\TwigExtension->escapeFilter(Object, Array, 'html', NULL, 1) (Line: 287)
__TwigTemplate_d5a181c5d5a34e95ac69fd4a40e422e75f193f8d5c96d558feec4be804367227->doDisplay(Array, Array) (Line: 405)
Twig\Template->displayWithErrorHandling(Array, Array) (Line: 378)
Twig\Template->display(Array) (Line: 64)
__TwigTemplate_110924c3879310d2dd16b05a2b777e94466e3e4c4dd246bef188dc9ff05805ec->doDisplay(Array, Array) (Line: 405)
Twig\Template->displayWithErrorHandling(Array, Array) (Line: 378)
Twig\Template->display(Array) (Line: 390)
Twig\Template->render(Array) (Line: 55)
twig_render_template('themes/custom/tved/templates/layout/node--products.html.twig', Array) (Line: 384)
Drupal\Core\Theme\ThemeManager->render('node', Array) (Line: 422)
Drupal\Core\Render\Renderer->doRender(Array, ) (Line: 201)
Drupal\Core\Render\Renderer->render(Array, ) (Line: 241)
Drupal\Core\Render\MainContent\HtmlRenderer->Drupal\Core\Render\MainContent\{closure}() (Line: 564)
Drupal\Core\Render\Renderer->executeInRenderContext(Object, Object) (Line: 242)
Drupal\Core\Render\MainContent\HtmlRenderer->prepare(Array, Object, Object) (Line: 132)
Drupal\Core\Render\MainContent\HtmlRenderer->renderResponse(Array, Object, Object) (Line: 90)
Drupal\Core\EventSubscriber\MainContentViewSubscriber->onViewRenderArray(Object, 'kernel.view', Object)
call_user_func(Array, Object, 'kernel.view', Object) (Line: 142)
Drupal\Component\EventDispatcher\ContainerAwareEventDispatcher->dispatch(Object, 'kernel.view') (Line: 163)
Symfony\Component\HttpKernel\HttpKernel->handleRaw(Object, 1) (Line: 80)
Symfony\Component\HttpKernel\HttpKernel->handle(Object, 1, 1) (Line: 58)
Drupal\Core\StackMiddleware\Session->handle(Object, 1, 1) (Line: 48)
Drupal\Core\StackMiddleware\KernelPreHandle->handle(Object, 1, 1) (Line: 191)
Drupal\page_cache\StackMiddleware\PageCache->fetch(Object, 1, 1) (Line: 128)
Drupal\page_cache\StackMiddleware\PageCache->lookup(Object, 1, 1) (Line: 82)
Drupal\page_cache\StackMiddleware\PageCache->handle(Object, 1, 1) (Line: 48)
Drupal\Core\StackMiddleware\ReverseProxyMiddleware->handle(Object, 1, 1) (Line: 51)
Drupal\Core\StackMiddleware\NegotiationMiddleware->handle(Object, 1, 1) (Line: 23)
Stack\StackedHttpKernel->handle(Object, 1, 1) (Line: 708)
Drupal\Core\DrupalKernel->handle(Object) (Line: 19)


Notice: Undefined property: Drupal\views\ViewExecutable::$row_index in Drupal\views\Plugin\views\field\FieldPluginBase->getRenderTokens() (line 1637 of core/modules/views/src/Plugin/views/field/FieldPluginBase.php).

Drupal\views\Plugin\views\field\FieldPluginBase->getRenderTokens(Array) (Line: 737)
Drupal\views\Plugin\views\style\StylePluginBase->renderFields(Array) (Line: 584)
Drupal\views\Plugin\views\style\StylePluginBase->renderGrouping(Array, Array, 1) (Line: 475)
Drupal\views\Plugin\views\style\StylePluginBase->render(Array) (Line: 2170)
Drupal\views\Plugin\views\display\DisplayPluginBase->render() (Line: 1533)
Drupal\views\ViewExecutable->render() (Line: 2460)
Drupal\views\Plugin\views\display\DisplayPluginBase->preview() (Line: 1662)
Drupal\views\ViewExecutable->preview('block_1', Array) (Line: 66)
Drupal\views\Element\View::preRenderViewElement(Array)
call_user_func_array(Array, Array) (Line: 101)
Drupal\Core\Render\Renderer->doTrustedCallback(Array, Array, 'Render #pre_render callbacks must be methods of a class that implements \Drupal\Core\Security\TrustedCallbackInterface or be an anonymous function. The callback was %s. See https://www.drupal.org/node/2966725', 'exception', 'Drupal\Core\Render\Element\RenderCallbackInterface') (Line: 772)
Drupal\Core\Render\Renderer->doCallback('#pre_render', Array, Array) (Line: 363)
Drupal\Core\Render\Renderer->doRender(Array, ) (Line: 201)
Drupal\Core\Render\Renderer->render(Array) (Line: 463)
Drupal\Core\Template\TwigExtension->escapeFilter(Object, Array, 'html', NULL, 1) (Line: 287)
__TwigTemplate_d5a181c5d5a34e95ac69fd4a40e422e75f193f8d5c96d558feec4be804367227->doDisplay(Array, Array) (Line: 405)
Twig\Template->displayWithErrorHandling(Array, Array) (Line: 378)
Twig\Template->display(Array) (Line: 64)
__TwigTemplate_110924c3879310d2dd16b05a2b777e94466e3e4c4dd246bef188dc9ff05805ec->doDisplay(Array, Array) (Line: 405)
Twig\Template->displayWithErrorHandling(Array, Array) (Line: 378)
Twig\Template->display(Array) (Line: 390)
Twig\Template->render(Array) (Line: 55)
twig_render_template('themes/custom/tved/templates/layout/node--products.html.twig', Array) (Line: 384)
Drupal\Core\Theme\ThemeManager->render('node', Array) (Line: 422)
Drupal\Core\Render\Renderer->doRender(Array, ) (Line: 201)
Drupal\Core\Render\Renderer->render(Array, ) (Line: 241)
Drupal\Core\Render\MainContent\HtmlRenderer->Drupal\Core\Render\MainContent\{closure}() (Line: 564)
Drupal\Core\Render\Renderer->executeInRenderContext(Object, Object) (Line: 242)
Drupal\Core\Render\MainContent\HtmlRenderer->prepare(Array, Object, Object) (Line: 132)
Drupal\Core\Render\MainContent\HtmlRenderer->renderResponse(Array, Object, Object) (Line: 90)
Drupal\Core\EventSubscriber\MainContentViewSubscriber->onViewRenderArray(Object, 'kernel.view', Object)
call_user_func(Array, Object, 'kernel.view', Object) (Line: 142)
Drupal\Component\EventDispatcher\ContainerAwareEventDispatcher->dispatch(Object, 'kernel.view') (Line: 163)
Symfony\Component\HttpKernel\HttpKernel->handleRaw(Object, 1) (Line: 80)
Symfony\Component\HttpKernel\HttpKernel->handle(Object, 1, 1) (Line: 58)
Drupal\Core\StackMiddleware\Session->handle(Object, 1, 1) (Line: 48)
Drupal\Core\StackMiddleware\KernelPreHandle->handle(Object, 1, 1) (Line: 191)
Drupal\page_cache\StackMiddleware\PageCache->fetch(Object, 1, 1) (Line: 128)
Drupal\page_cache\StackMiddleware\PageCache->lookup(Object, 1, 1) (Line: 82)
Drupal\page_cache\StackMiddleware\PageCache->handle(Object, 1, 1) (Line: 48)
Drupal\Core\StackMiddleware\ReverseProxyMiddleware->handle(Object, 1, 1) (Line: 51)
Drupal\Core\StackMiddleware\NegotiationMiddleware->handle(Object, 1, 1) (Line: 23)
Stack\StackedHttpKernel->handle(Object, 1, 1) (Line: 708)
Drupal\Core\DrupalKernel->handle(Object) (Line: 19)


Deprecated function: Function money_format() is deprecated in tved_extra_preprocess_views_view_field() (line 2873 of modules/custom/tved_extra/tved_extra.module).

tved_extra_preprocess_views_view_field(Array, 'views_view_field__released_products__field_product_code', Array) (Line: 287)
Drupal\Core\Theme\ThemeManager->render('views_view_field__released_products__field_product_code', Array) (Line: 422)
Drupal\Core\Render\Renderer->doRender(Array, ) (Line: 201)
Drupal\Core\Render\Renderer->render(Array) (Line: 1745)
Drupal\views\Plugin\views\field\FieldPluginBase->theme(Object) (Line: 779)
Drupal\views\Plugin\views\style\StylePluginBase->elementPreRenderRow(Array)
call_user_func_array(Array, Array) (Line: 101)
Drupal\Core\Render\Renderer->doTrustedCallback(Array, Array, 'Render #pre_render callbacks must be methods of a class that implements \Drupal\Core\Security\TrustedCallbackInterface or be an anonymous function. The callback was %s. See https://www.drupal.org/node/2966725', 'exception', 'Drupal\Core\Render\Element\RenderCallbackInterface') (Line: 772)
Drupal\Core\Render\Renderer->doCallback('#pre_render', Array, Array) (Line: 363)
Drupal\Core\Render\Renderer->doRender(Array, ) (Line: 201)
Drupal\Core\Render\Renderer->render(Array) (Line: 718)
Drupal\views\Plugin\views\style\StylePluginBase->renderFields(Array) (Line: 584)
Drupal\views\Plugin\views\style\StylePluginBase->renderGrouping(Array, Array, 1) (Line: 475)
Drupal\views\Plugin\views\style\StylePluginBase->render(Array) (Line: 2170)
Drupal\views\Plugin\views\display\DisplayPluginBase->render() (Line: 1533)
Drupal\views\ViewExecutable->render() (Line: 2460)
Drupal\views\Plugin\views\display\DisplayPluginBase->preview() (Line: 1662)
Drupal\views\ViewExecutable->preview('block_1', Array) (Line: 66)
Drupal\views\Element\View::preRenderViewElement(Array)
call_user_func_array(Array, Array) (Line: 101)
Drupal\Core\Render\Renderer->doTrustedCallback(Array, Array, 'Render #pre_render callbacks must be methods of a class that implements \Drupal\Core\Security\TrustedCallbackInterface or be an anonymous function. The callback was %s. See https://www.drupal.org/node/2966725', 'exception', 'Drupal\Core\Render\Element\RenderCallbackInterface') (Line: 772)
Drupal\Core\Render\Renderer->doCallback('#pre_render', Array, Array) (Line: 363)
Drupal\Core\Render\Renderer->doRender(Array, ) (Line: 201)
Drupal\Core\Render\Renderer->render(Array) (Line: 463)
Drupal\Core\Template\TwigExtension->escapeFilter(Object, Array, 'html', NULL, 1) (Line: 287)
__TwigTemplate_d5a181c5d5a34e95ac69fd4a40e422e75f193f8d5c96d558feec4be804367227->doDisplay(Array, Array) (Line: 405)
Twig\Template->displayWithErrorHandling(Array, Array) (Line: 378)
Twig\Template->display(Array) (Line: 64)
__TwigTemplate_110924c3879310d2dd16b05a2b777e94466e3e4c4dd246bef188dc9ff05805ec->doDisplay(Array, Array) (Line: 405)
Twig\Template->displayWithErrorHandling(Array, Array) (Line: 378)
Twig\Template->display(Array) (Line: 390)
Twig\Template->render(Array) (Line: 55)
twig_render_template('themes/custom/tved/templates/layout/node--products.html.twig', Array) (Line: 384)
Drupal\Core\Theme\ThemeManager->render('node', Array) (Line: 422)
Drupal\Core\Render\Renderer->doRender(Array, ) (Line: 201)
Drupal\Core\Render\Renderer->render(Array, ) (Line: 241)
Drupal\Core\Render\MainContent\HtmlRenderer->Drupal\Core\Render\MainContent\{closure}() (Line: 564)
Drupal\Core\Render\Renderer->executeInRenderContext(Object, Object) (Line: 242)
Drupal\Core\Render\MainContent\HtmlRenderer->prepare(Array, Object, Object) (Line: 132)
Drupal\Core\Render\MainContent\HtmlRenderer->renderResponse(Array, Object, Object) (Line: 90)
Drupal\Core\EventSubscriber\MainContentViewSubscriber->onViewRenderArray(Object, 'kernel.view', Object)
call_user_func(Array, Object, 'kernel.view', Object) (Line: 142)
Drupal\Component\EventDispatcher\ContainerAwareEventDispatcher->dispatch(Object, 'kernel.view') (Line: 163)
Symfony\Component\HttpKernel\HttpKernel->handleRaw(Object, 1) (Line: 80)
Symfony\Component\HttpKernel\HttpKernel->handle(Object, 1, 1) (Line: 58)
Drupal\Core\StackMiddleware\Session->handle(Object, 1, 1) (Line: 48)
Drupal\Core\StackMiddleware\KernelPreHandle->handle(Object, 1, 1) (Line: 191)
Drupal\page_cache\StackMiddleware\PageCache->fetch(Object, 1, 1) (Line: 128)
Drupal\page_cache\StackMiddleware\PageCache->lookup(Object, 1, 1) (Line: 82)
Drupal\page_cache\StackMiddleware\PageCache->handle(Object, 1, 1) (Line: 48)
Drupal\Core\StackMiddleware\ReverseProxyMiddleware->handle(Object, 1, 1) (Line: 51)
Drupal\Core\StackMiddleware\NegotiationMiddleware->handle(Object, 1, 1) (Line: 23)
Stack\StackedHttpKernel->handle(Object, 1, 1) (Line: 708)
Drupal\Core\DrupalKernel->handle(Object) (Line: 19)


Notice: Undefined property: Drupal\views\ViewExecutable::$row_index in Drupal\views\Plugin\views\field\FieldPluginBase->getRenderTokens() (line 1637 of core/modules/views/src/Plugin/views/field/FieldPluginBase.php).

Drupal\views\Plugin\views\field\FieldPluginBase->getRenderTokens(Array) (Line: 1248)
Drupal\views\Plugin\views\field\FieldPluginBase->renderText(Array) (Line: 1184)
Drupal\views\Plugin\views\field\FieldPluginBase->advancedRender(Object) (Line: 238)
template_preprocess_views_view_field(Array, 'views_view_field', Array) (Line: 287)
Drupal\Core\Theme\ThemeManager->render('views_view_field', Array) (Line: 422)
Drupal\Core\Render\Renderer->doRender(Array, ) (Line: 201)
Drupal\Core\Render\Renderer->render(Array) (Line: 1745)
Drupal\views\Plugin\views\field\FieldPluginBase->theme(Object) (Line: 779)
Drupal\views\Plugin\views\style\StylePluginBase->elementPreRenderRow(Array)
call_user_func_array(Array, Array) (Line: 101)
Drupal\Core\Render\Renderer->doTrustedCallback(Array, Array, 'Render #pre_render callbacks must be methods of a class that implements \Drupal\Core\Security\TrustedCallbackInterface or be an anonymous function. The callback was %s. See https://www.drupal.org/node/2966725', 'exception', 'Drupal\Core\Render\Element\RenderCallbackInterface') (Line: 772)
Drupal\Core\Render\Renderer->doCallback('#pre_render', Array, Array) (Line: 363)
Drupal\Core\Render\Renderer->doRender(Array, ) (Line: 201)
Drupal\Core\Render\Renderer->render(Array) (Line: 718)
Drupal\views\Plugin\views\style\StylePluginBase->renderFields(Array) (Line: 584)
Drupal\views\Plugin\views\style\StylePluginBase->renderGrouping(Array, Array, 1) (Line: 475)
Drupal\views\Plugin\views\style\StylePluginBase->render(Array) (Line: 2170)
Drupal\views\Plugin\views\display\DisplayPluginBase->render() (Line: 1533)
Drupal\views\ViewExecutable->render() (Line: 2460)
Drupal\views\Plugin\views\display\DisplayPluginBase->preview() (Line: 1662)
Drupal\views\ViewExecutable->preview('block_1', Array) (Line: 66)
Drupal\views\Element\View::preRenderViewElement(Array)
call_user_func_array(Array, Array) (Line: 101)
Drupal\Core\Render\Renderer->doTrustedCallback(Array, Array, 'Render #pre_render callbacks must be methods of a class that implements \Drupal\Core\Security\TrustedCallbackInterface or be an anonymous function. The callback was %s. See https://www.drupal.org/node/2966725', 'exception', 'Drupal\Core\Render\Element\RenderCallbackInterface') (Line: 772)
Drupal\Core\Render\Renderer->doCallback('#pre_render', Array, Array) (Line: 363)
Drupal\Core\Render\Renderer->doRender(Array, ) (Line: 201)
Drupal\Core\Render\Renderer->render(Array) (Line: 463)
Drupal\Core\Template\TwigExtension->escapeFilter(Object, Array, 'html', NULL, 1) (Line: 287)
__TwigTemplate_d5a181c5d5a34e95ac69fd4a40e422e75f193f8d5c96d558feec4be804367227->doDisplay(Array, Array) (Line: 405)
Twig\Template->displayWithErrorHandling(Array, Array) (Line: 378)
Twig\Template->display(Array) (Line: 64)
__TwigTemplate_110924c3879310d2dd16b05a2b777e94466e3e4c4dd246bef188dc9ff05805ec->doDisplay(Array, Array) (Line: 405)
Twig\Template->displayWithErrorHandling(Array, Array) (Line: 378)
Twig\Template->display(Array) (Line: 390)
Twig\Template->render(Array) (Line: 55)
twig_render_template('themes/custom/tved/templates/layout/node--products.html.twig', Array) (Line: 384)
Drupal\Core\Theme\ThemeManager->render('node', Array) (Line: 422)
Drupal\Core\Render\Renderer->doRender(Array, ) (Line: 201)
Drupal\Core\Render\Renderer->render(Array, ) (Line: 241)
Drupal\Core\Render\MainContent\HtmlRenderer->Drupal\Core\Render\MainContent\{closure}() (Line: 564)
Drupal\Core\Render\Renderer->executeInRenderContext(Object, Object) (Line: 242)
Drupal\Core\Render\MainContent\HtmlRenderer->prepare(Array, Object, Object) (Line: 132)
Drupal\Core\Render\MainContent\HtmlRenderer->renderResponse(Array, Object, Object) (Line: 90)
Drupal\Core\EventSubscriber\MainContentViewSubscriber->onViewRenderArray(Object, 'kernel.view', Object)
call_user_func(Array, Object, 'kernel.view', Object) (Line: 142)
Drupal\Component\EventDispatcher\ContainerAwareEventDispatcher->dispatch(Object, 'kernel.view') (Line: 163)
Symfony\Component\HttpKernel\HttpKernel->handleRaw(Object, 1) (Line: 80)
Symfony\Component\HttpKernel\HttpKernel->handle(Object, 1, 1) (Line: 58)
Drupal\Core\StackMiddleware\Session->handle(Object, 1, 1) (Line: 48)
Drupal\Core\StackMiddleware\KernelPreHandle->handle(Object, 1, 1) (Line: 191)
Drupal\page_cache\StackMiddleware\PageCache->fetch(Object, 1, 1) (Line: 128)
Drupal\page_cache\StackMiddleware\PageCache->lookup(Object, 1, 1) (Line: 82)
Drupal\page_cache\StackMiddleware\PageCache->handle(Object, 1, 1) (Line: 48)
Drupal\Core\StackMiddleware\ReverseProxyMiddleware->handle(Object, 1, 1) (Line: 51)
Drupal\Core\StackMiddleware\NegotiationMiddleware->handle(Object, 1, 1) (Line: 23)
Stack\StackedHttpKernel->handle(Object, 1, 1) (Line: 708)
Drupal\Core\DrupalKernel->handle(Object) (Line: 19)


Notice: Undefined property: Drupal\views\ViewExecutable::$row_index in Drupal\views\Plugin\views\field\FieldPluginBase->getRenderTokens() (line 1637 of core/modules/views/src/Plugin/views/field/FieldPluginBase.php).

Drupal\views\Plugin\views\field\FieldPluginBase->getRenderTokens(Array) (Line: 737)
Drupal\views\Plugin\views\style\StylePluginBase->renderFields(Array) (Line: 584)
Drupal\views\Plugin\views\style\StylePluginBase->renderGrouping(Array, Array, 1) (Line: 475)
Drupal\views\Plugin\views\style\StylePluginBase->render(Array) (Line: 2170)
Drupal\views\Plugin\views\display\DisplayPluginBase->render() (Line: 1533)
Drupal\views\ViewExecutable->render() (Line: 2460)
Drupal\views\Plugin\views\display\DisplayPluginBase->preview() (Line: 1662)
Drupal\views\ViewExecutable->preview('block_1', Array) (Line: 66)
Drupal\views\Element\View::preRenderViewElement(Array)
call_user_func_array(Array, Array) (Line: 101)
Drupal\Core\Render\Renderer->doTrustedCallback(Array, Array, 'Render #pre_render callbacks must be methods of a class that implements \Drupal\Core\Security\TrustedCallbackInterface or be an anonymous function. The callback was %s. See https://www.drupal.org/node/2966725', 'exception', 'Drupal\Core\Render\Element\RenderCallbackInterface') (Line: 772)
Drupal\Core\Render\Renderer->doCallback('#pre_render', Array, Array) (Line: 363)
Drupal\Core\Render\Renderer->doRender(Array, ) (Line: 201)
Drupal\Core\Render\Renderer->render(Array) (Line: 463)
Drupal\Core\Template\TwigExtension->escapeFilter(Object, Array, 'html', NULL, 1) (Line: 287)
__TwigTemplate_d5a181c5d5a34e95ac69fd4a40e422e75f193f8d5c96d558feec4be804367227->doDisplay(Array, Array) (Line: 405)
Twig\Template->displayWithErrorHandling(Array, Array) (Line: 378)
Twig\Template->display(Array) (Line: 64)
__TwigTemplate_110924c3879310d2dd16b05a2b777e94466e3e4c4dd246bef188dc9ff05805ec->doDisplay(Array, Array) (Line: 405)
Twig\Template->displayWithErrorHandling(Array, Array) (Line: 378)
Twig\Template->display(Array) (Line: 390)
Twig\Template->render(Array) (Line: 55)
twig_render_template('themes/custom/tved/templates/layout/node--products.html.twig', Array) (Line: 384)
Drupal\Core\Theme\ThemeManager->render('node', Array) (Line: 422)
Drupal\Core\Render\Renderer->doRender(Array, ) (Line: 201)
Drupal\Core\Render\Renderer->render(Array, ) (Line: 241)
Drupal\Core\Render\MainContent\HtmlRenderer->Drupal\Core\Render\MainContent\{closure}() (Line: 564)
Drupal\Core\Render\Renderer->executeInRenderContext(Object, Object) (Line: 242)
Drupal\Core\Render\MainContent\HtmlRenderer->prepare(Array, Object, Object) (Line: 132)
Drupal\Core\Render\MainContent\HtmlRenderer->renderResponse(Array, Object, Object) (Line: 90)
Drupal\Core\EventSubscriber\MainContentViewSubscriber->onViewRenderArray(Object, 'kernel.view', Object)
call_user_func(Array, Object, 'kernel.view', Object) (Line: 142)
Drupal\Component\EventDispatcher\ContainerAwareEventDispatcher->dispatch(Object, 'kernel.view') (Line: 163)
Symfony\Component\HttpKernel\HttpKernel->handleRaw(Object, 1) (Line: 80)
Symfony\Component\HttpKernel\HttpKernel->handle(Object, 1, 1) (Line: 58)
Drupal\Core\StackMiddleware\Session->handle(Object, 1, 1) (Line: 48)
Drupal\Core\StackMiddleware\KernelPreHandle->handle(Object, 1, 1) (Line: 191)
Drupal\page_cache\StackMiddleware\PageCache->fetch(Object, 1, 1) (Line: 128)
Drupal\page_cache\StackMiddleware\PageCache->lookup(Object, 1, 1) (Line: 82)
Drupal\page_cache\StackMiddleware\PageCache->handle(Object, 1, 1) (Line: 48)
Drupal\Core\StackMiddleware\ReverseProxyMiddleware->handle(Object, 1, 1) (Line: 51)
Drupal\Core\StackMiddleware\NegotiationMiddleware->handle(Object, 1, 1) (Line: 23)
Stack\StackedHttpKernel->handle(Object, 1, 1) (Line: 708)
Drupal\Core\DrupalKernel->handle(Object) (Line: 19)


Deprecated function: Function money_format() is deprecated in tved_extra_preprocess_views_view_field() (line 2815 of modules/custom/tved_extra/tved_extra.module).

tved_extra_preprocess_views_view_field(Array, 'views_view_field__released_products__field_product_code', Array) (Line: 287)
Drupal\Core\Theme\ThemeManager->render('views_view_field__released_products__field_product_code', Array) (Line: 422)
Drupal\Core\Render\Renderer->doRender(Array, ) (Line: 201)
Drupal\Core\Render\Renderer->render(Array) (Line: 1745)
Drupal\views\Plugin\views\field\FieldPluginBase->theme(Object) (Line: 779)
Drupal\views\Plugin\views\style\StylePluginBase->elementPreRenderRow(Array)
call_user_func_array(Array, Array) (Line: 101)
Drupal\Core\Render\Renderer->doTrustedCallback(Array, Array, 'Render #pre_render callbacks must be methods of a class that implements \Drupal\Core\Security\TrustedCallbackInterface or be an anonymous function. The callback was %s. See https://www.drupal.org/node/2966725', 'exception', 'Drupal\Core\Render\Element\RenderCallbackInterface') (Line: 772)
Drupal\Core\Render\Renderer->doCallback('#pre_render', Array, Array) (Line: 363)
Drupal\Core\Render\Renderer->doRender(Array, ) (Line: 201)
Drupal\Core\Render\Renderer->render(Array) (Line: 718)
Drupal\views\Plugin\views\style\StylePluginBase->renderFields(Array) (Line: 584)
Drupal\views\Plugin\views\style\StylePluginBase->renderGrouping(Array, Array, 1) (Line: 475)
Drupal\views\Plugin\views\style\StylePluginBase->render(Array) (Line: 2170)
Drupal\views\Plugin\views\display\DisplayPluginBase->render() (Line: 1533)
Drupal\views\ViewExecutable->render() (Line: 2460)
Drupal\views\Plugin\views\display\DisplayPluginBase->preview() (Line: 1662)
Drupal\views\ViewExecutable->preview('block_1', Array) (Line: 66)
Drupal\views\Element\View::preRenderViewElement(Array)
call_user_func_array(Array, Array) (Line: 101)
Drupal\Core\Render\Renderer->doTrustedCallback(Array, Array, 'Render #pre_render callbacks must be methods of a class that implements \Drupal\Core\Security\TrustedCallbackInterface or be an anonymous function. The callback was %s. See https://www.drupal.org/node/2966725', 'exception', 'Drupal\Core\Render\Element\RenderCallbackInterface') (Line: 772)
Drupal\Core\Render\Renderer->doCallback('#pre_render', Array, Array) (Line: 363)
Drupal\Core\Render\Renderer->doRender(Array, ) (Line: 201)
Drupal\Core\Render\Renderer->render(Array) (Line: 463)
Drupal\Core\Template\TwigExtension->escapeFilter(Object, Array, 'html', NULL, 1) (Line: 287)
__TwigTemplate_d5a181c5d5a34e95ac69fd4a40e422e75f193f8d5c96d558feec4be804367227->doDisplay(Array, Array) (Line: 405)
Twig\Template->displayWithErrorHandling(Array, Array) (Line: 378)
Twig\Template->display(Array) (Line: 64)
__TwigTemplate_110924c3879310d2dd16b05a2b777e94466e3e4c4dd246bef188dc9ff05805ec->doDisplay(Array, Array) (Line: 405)
Twig\Template->displayWithErrorHandling(Array, Array) (Line: 378)
Twig\Template->display(Array) (Line: 390)
Twig\Template->render(Array) (Line: 55)
twig_render_template('themes/custom/tved/templates/layout/node--products.html.twig', Array) (Line: 384)
Drupal\Core\Theme\ThemeManager->render('node', Array) (Line: 422)
Drupal\Core\Render\Renderer->doRender(Array, ) (Line: 201)
Drupal\Core\Render\Renderer->render(Array, ) (Line: 241)
Drupal\Core\Render\MainContent\HtmlRenderer->Drupal\Core\Render\MainContent\{closure}() (Line: 564)
Drupal\Core\Render\Renderer->executeInRenderContext(Object, Object) (Line: 242)
Drupal\Core\Render\MainContent\HtmlRenderer->prepare(Array, Object, Object) (Line: 132)
Drupal\Core\Render\MainContent\HtmlRenderer->renderResponse(Array, Object, Object) (Line: 90)
Drupal\Core\EventSubscriber\MainContentViewSubscriber->onViewRenderArray(Object, 'kernel.view', Object)
call_user_func(Array, Object, 'kernel.view', Object) (Line: 142)
Drupal\Component\EventDispatcher\ContainerAwareEventDispatcher->dispatch(Object, 'kernel.view') (Line: 163)
Symfony\Component\HttpKernel\HttpKernel->handleRaw(Object, 1) (Line: 80)
Symfony\Component\HttpKernel\HttpKernel->handle(Object, 1, 1) (Line: 58)
Drupal\Core\StackMiddleware\Session->handle(Object, 1, 1) (Line: 48)
Drupal\Core\StackMiddleware\KernelPreHandle->handle(Object, 1, 1) (Line: 191)
Drupal\page_cache\StackMiddleware\PageCache->fetch(Object, 1, 1) (Line: 128)
Drupal\page_cache\StackMiddleware\PageCache->lookup(Object, 1, 1) (Line: 82)
Drupal\page_cache\StackMiddleware\PageCache->handle(Object, 1, 1) (Line: 48)
Drupal\Core\StackMiddleware\ReverseProxyMiddleware->handle(Object, 1, 1) (Line: 51)
Drupal\Core\StackMiddleware\NegotiationMiddleware->handle(Object, 1, 1) (Line: 23)
Stack\StackedHttpKernel->handle(Object, 1, 1) (Line: 708)
Drupal\Core\DrupalKernel->handle(Object) (Line: 19)


Notice: Undefined property: Drupal\views\ViewExecutable::$row_index in Drupal\views\Plugin\views\field\FieldPluginBase->getRenderTokens() (line 1637 of core/modules/views/src/Plugin/views/field/FieldPluginBase.php).

Drupal\views\Plugin\views\field\FieldPluginBase->getRenderTokens(Array) (Line: 1248)
Drupal\views\Plugin\views\field\FieldPluginBase->renderText(Array) (Line: 1184)
Drupal\views\Plugin\views\field\FieldPluginBase->advancedRender(Object) (Line: 238)
template_preprocess_views_view_field(Array, 'views_view_field', Array) (Line: 287)
Drupal\Core\Theme\ThemeManager->render('views_view_field', Array) (Line: 422)
Drupal\Core\Render\Renderer->doRender(Array, ) (Line: 201)
Drupal\Core\Render\Renderer->render(Array) (Line: 1745)
Drupal\views\Plugin\views\field\FieldPluginBase->theme(Object) (Line: 779)
Drupal\views\Plugin\views\style\StylePluginBase->elementPreRenderRow(Array)
call_user_func_array(Array, Array) (Line: 101)
Drupal\Core\Render\Renderer->doTrustedCallback(Array, Array, 'Render #pre_render callbacks must be methods of a class that implements \Drupal\Core\Security\TrustedCallbackInterface or be an anonymous function. The callback was %s. See https://www.drupal.org/node/2966725', 'exception', 'Drupal\Core\Render\Element\RenderCallbackInterface') (Line: 772)
Drupal\Core\Render\Renderer->doCallback('#pre_render', Array, Array) (Line: 363)
Drupal\Core\Render\Renderer->doRender(Array, ) (Line: 201)
Drupal\Core\Render\Renderer->render(Array) (Line: 718)
Drupal\views\Plugin\views\style\StylePluginBase->renderFields(Array) (Line: 584)
Drupal\views\Plugin\views\style\StylePluginBase->renderGrouping(Array, Array, 1) (Line: 475)
Drupal\views\Plugin\views\style\StylePluginBase->render(Array) (Line: 2170)
Drupal\views\Plugin\views\display\DisplayPluginBase->render() (Line: 1533)
Drupal\views\ViewExecutable->render() (Line: 2460)
Drupal\views\Plugin\views\display\DisplayPluginBase->preview() (Line: 1662)
Drupal\views\ViewExecutable->preview('block_1', Array) (Line: 66)
Drupal\views\Element\View::preRenderViewElement(Array)
call_user_func_array(Array, Array) (Line: 101)
Drupal\Core\Render\Renderer->doTrustedCallback(Array, Array, 'Render #pre_render callbacks must be methods of a class that implements \Drupal\Core\Security\TrustedCallbackInterface or be an anonymous function. The callback was %s. See https://www.drupal.org/node/2966725', 'exception', 'Drupal\Core\Render\Element\RenderCallbackInterface') (Line: 772)
Drupal\Core\Render\Renderer->doCallback('#pre_render', Array, Array) (Line: 363)
Drupal\Core\Render\Renderer->doRender(Array, ) (Line: 201)
Drupal\Core\Render\Renderer->render(Array) (Line: 463)
Drupal\Core\Template\TwigExtension->escapeFilter(Object, Array, 'html', NULL, 1) (Line: 287)
__TwigTemplate_d5a181c5d5a34e95ac69fd4a40e422e75f193f8d5c96d558feec4be804367227->doDisplay(Array, Array) (Line: 405)
Twig\Template->displayWithErrorHandling(Array, Array) (Line: 378)
Twig\Template->display(Array) (Line: 64)
__TwigTemplate_110924c3879310d2dd16b05a2b777e94466e3e4c4dd246bef188dc9ff05805ec->doDisplay(Array, Array) (Line: 405)
Twig\Template->displayWithErrorHandling(Array, Array) (Line: 378)
Twig\Template->display(Array) (Line: 390)
Twig\Template->render(Array) (Line: 55)
twig_render_template('themes/custom/tved/templates/layout/node--products.html.twig', Array) (Line: 384)
Drupal\Core\Theme\ThemeManager->render('node', Array) (Line: 422)
Drupal\Core\Render\Renderer->doRender(Array, ) (Line: 201)
Drupal\Core\Render\Renderer->render(Array, ) (Line: 241)
Drupal\Core\Render\MainContent\HtmlRenderer->Drupal\Core\Render\MainContent\{closure}() (Line: 564)
Drupal\Core\Render\Renderer->executeInRenderContext(Object, Object) (Line: 242)
Drupal\Core\Render\MainContent\HtmlRenderer->prepare(Array, Object, Object) (Line: 132)
Drupal\Core\Render\MainContent\HtmlRenderer->renderResponse(Array, Object, Object) (Line: 90)
Drupal\Core\EventSubscriber\MainContentViewSubscriber->onViewRenderArray(Object, 'kernel.view', Object)
call_user_func(Array, Object, 'kernel.view', Object) (Line: 142)
Drupal\Component\EventDispatcher\ContainerAwareEventDispatcher->dispatch(Object, 'kernel.view') (Line: 163)
Symfony\Component\HttpKernel\HttpKernel->handleRaw(Object, 1) (Line: 80)
Symfony\Component\HttpKernel\HttpKernel->handle(Object, 1, 1) (Line: 58)
Drupal\Core\StackMiddleware\Session->handle(Object, 1, 1) (Line: 48)
Drupal\Core\StackMiddleware\KernelPreHandle->handle(Object, 1, 1) (Line: 191)
Drupal\page_cache\StackMiddleware\PageCache->fetch(Object, 1, 1) (Line: 128)
Drupal\page_cache\StackMiddleware\PageCache->lookup(Object, 1, 1) (Line: 82)
Drupal\page_cache\StackMiddleware\PageCache->handle(Object, 1, 1) (Line: 48)
Drupal\Core\StackMiddleware\ReverseProxyMiddleware->handle(Object, 1, 1) (Line: 51)
Drupal\Core\StackMiddleware\NegotiationMiddleware->handle(Object, 1, 1) (Line: 23)
Stack\StackedHttpKernel->handle(Object, 1, 1) (Line: 708)
Drupal\Core\DrupalKernel->handle(Object) (Line: 19)


Notice: Undefined property: Drupal\views\ViewExecutable::$row_index in Drupal\views\Plugin\views\field\FieldPluginBase->getRenderTokens() (line 1637 of core/modules/views/src/Plugin/views/field/FieldPluginBase.php).

Drupal\views\Plugin\views\field\FieldPluginBase->getRenderTokens(Array) (Line: 737)
Drupal\views\Plugin\views\style\StylePluginBase->renderFields(Array) (Line: 584)
Drupal\views\Plugin\views\style\StylePluginBase->renderGrouping(Array, Array, 1) (Line: 475)
Drupal\views\Plugin\views\style\StylePluginBase->render(Array) (Line: 2170)
Drupal\views\Plugin\views\display\DisplayPluginBase->render() (Line: 1533)
Drupal\views\ViewExecutable->render() (Line: 2460)
Drupal\views\Plugin\views\display\DisplayPluginBase->preview() (Line: 1662)
Drupal\views\ViewExecutable->preview('block_1', Array) (Line: 66)
Drupal\views\Element\View::preRenderViewElement(Array)
call_user_func_array(Array, Array) (Line: 101)
Drupal\Core\Render\Renderer->doTrustedCallback(Array, Array, 'Render #pre_render callbacks must be methods of a class that implements \Drupal\Core\Security\TrustedCallbackInterface or be an anonymous function. The callback was %s. See https://www.drupal.org/node/2966725', 'exception', 'Drupal\Core\Render\Element\RenderCallbackInterface') (Line: 772)
Drupal\Core\Render\Renderer->doCallback('#pre_render', Array, Array) (Line: 363)
Drupal\Core\Render\Renderer->doRender(Array, ) (Line: 201)
Drupal\Core\Render\Renderer->render(Array) (Line: 463)
Drupal\Core\Template\TwigExtension->escapeFilter(Object, Array, 'html', NULL, 1) (Line: 287)
__TwigTemplate_d5a181c5d5a34e95ac69fd4a40e422e75f193f8d5c96d558feec4be804367227->doDisplay(Array, Array) (Line: 405)
Twig\Template->displayWithErrorHandling(Array, Array) (Line: 378)
Twig\Template->display(Array) (Line: 64)
__TwigTemplate_110924c3879310d2dd16b05a2b777e94466e3e4c4dd246bef188dc9ff05805ec->doDisplay(Array, Array) (Line: 405)
Twig\Template->displayWithErrorHandling(Array, Array) (Line: 378)
Twig\Template->display(Array) (Line: 390)
Twig\Template->render(Array) (Line: 55)
twig_render_template('themes/custom/tved/templates/layout/node--products.html.twig', Array) (Line: 384)
Drupal\Core\Theme\ThemeManager->render('node', Array) (Line: 422)
Drupal\Core\Render\Renderer->doRender(Array, ) (Line: 201)
Drupal\Core\Render\Renderer->render(Array, ) (Line: 241)
Drupal\Core\Render\MainContent\HtmlRenderer->Drupal\Core\Render\MainContent\{closure}() (Line: 564)
Drupal\Core\Render\Renderer->executeInRenderContext(Object, Object) (Line: 242)
Drupal\Core\Render\MainContent\HtmlRenderer->prepare(Array, Object, Object) (Line: 132)
Drupal\Core\Render\MainContent\HtmlRenderer->renderResponse(Array, Object, Object) (Line: 90)
Drupal\Core\EventSubscriber\MainContentViewSubscriber->onViewRenderArray(Object, 'kernel.view', Object)
call_user_func(Array, Object, 'kernel.view', Object) (Line: 142)
Drupal\Component\EventDispatcher\ContainerAwareEventDispatcher->dispatch(Object, 'kernel.view') (Line: 163)
Symfony\Component\HttpKernel\HttpKernel->handleRaw(Object, 1) (Line: 80)
Symfony\Component\HttpKernel\HttpKernel->handle(Object, 1, 1) (Line: 58)
Drupal\Core\StackMiddleware\Session->handle(Object, 1, 1) (Line: 48)
Drupal\Core\StackMiddleware\KernelPreHandle->handle(Object, 1, 1) (Line: 191)
Drupal\page_cache\StackMiddleware\PageCache->fetch(Object, 1, 1) (Line: 128)
Drupal\page_cache\StackMiddleware\PageCache->lookup(Object, 1, 1) (Line: 82)
Drupal\page_cache\StackMiddleware\PageCache->handle(Object, 1, 1) (Line: 48)
Drupal\Core\StackMiddleware\ReverseProxyMiddleware->handle(Object, 1, 1) (Line: 51)
Drupal\Core\StackMiddleware\NegotiationMiddleware->handle(Object, 1, 1) (Line: 23)
Stack\StackedHttpKernel->handle(Object, 1, 1) (Line: 708)
Drupal\Core\DrupalKernel->handle(Object) (Line: 19)


Deprecated function: Function money_format() is deprecated in tved_extra_preprocess_views_view_field() (line 2873 of modules/custom/tved_extra/tved_extra.module).

tved_extra_preprocess_views_view_field(Array, 'views_view_field__released_products__field_product_code', Array) (Line: 287)
Drupal\Core\Theme\ThemeManager->render('views_view_field__released_products__field_product_code', Array) (Line: 422)
Drupal\Core\Render\Renderer->doRender(Array, ) (Line: 201)
Drupal\Core\Render\Renderer->render(Array) (Line: 1745)
Drupal\views\Plugin\views\field\FieldPluginBase->theme(Object) (Line: 779)
Drupal\views\Plugin\views\style\StylePluginBase->elementPreRenderRow(Array)
call_user_func_array(Array, Array) (Line: 101)
Drupal\Core\Render\Renderer->doTrustedCallback(Array, Array, 'Render #pre_render callbacks must be methods of a class that implements \Drupal\Core\Security\TrustedCallbackInterface or be an anonymous function. The callback was %s. See https://www.drupal.org/node/2966725', 'exception', 'Drupal\Core\Render\Element\RenderCallbackInterface') (Line: 772)
Drupal\Core\Render\Renderer->doCallback('#pre_render', Array, Array) (Line: 363)
Drupal\Core\Render\Renderer->doRender(Array, ) (Line: 201)
Drupal\Core\Render\Renderer->render(Array) (Line: 718)
Drupal\views\Plugin\views\style\StylePluginBase->renderFields(Array) (Line: 584)
Drupal\views\Plugin\views\style\StylePluginBase->renderGrouping(Array, Array, 1) (Line: 475)
Drupal\views\Plugin\views\style\StylePluginBase->render(Array) (Line: 2170)
Drupal\views\Plugin\views\display\DisplayPluginBase->render() (Line: 1533)
Drupal\views\ViewExecutable->render() (Line: 2460)
Drupal\views\Plugin\views\display\DisplayPluginBase->preview() (Line: 1662)
Drupal\views\ViewExecutable->preview('block_1', Array) (Line: 66)
Drupal\views\Element\View::preRenderViewElement(Array)
call_user_func_array(Array, Array) (Line: 101)
Drupal\Core\Render\Renderer->doTrustedCallback(Array, Array, 'Render #pre_render callbacks must be methods of a class that implements \Drupal\Core\Security\TrustedCallbackInterface or be an anonymous function. The callback was %s. See https://www.drupal.org/node/2966725', 'exception', 'Drupal\Core\Render\Element\RenderCallbackInterface') (Line: 772)
Drupal\Core\Render\Renderer->doCallback('#pre_render', Array, Array) (Line: 363)
Drupal\Core\Render\Renderer->doRender(Array, ) (Line: 201)
Drupal\Core\Render\Renderer->render(Array) (Line: 463)
Drupal\Core\Template\TwigExtension->escapeFilter(Object, Array, 'html', NULL, 1) (Line: 287)
__TwigTemplate_d5a181c5d5a34e95ac69fd4a40e422e75f193f8d5c96d558feec4be804367227->doDisplay(Array, Array) (Line: 405)
Twig\Template->displayWithErrorHandling(Array, Array) (Line: 378)
Twig\Template->display(Array) (Line: 64)
__TwigTemplate_110924c3879310d2dd16b05a2b777e94466e3e4c4dd246bef188dc9ff05805ec->doDisplay(Array, Array) (Line: 405)
Twig\Template->displayWithErrorHandling(Array, Array) (Line: 378)
Twig\Template->display(Array) (Line: 390)
Twig\Template->render(Array) (Line: 55)
twig_render_template('themes/custom/tved/templates/layout/node--products.html.twig', Array) (Line: 384)
Drupal\Core\Theme\ThemeManager->render('node', Array) (Line: 422)
Drupal\Core\Render\Renderer->doRender(Array, ) (Line: 201)
Drupal\Core\Render\Renderer->render(Array, ) (Line: 241)
Drupal\Core\Render\MainContent\HtmlRenderer->Drupal\Core\Render\MainContent\{closure}() (Line: 564)
Drupal\Core\Render\Renderer->executeInRenderContext(Object, Object) (Line: 242)
Drupal\Core\Render\MainContent\HtmlRenderer->prepare(Array, Object, Object) (Line: 132)
Drupal\Core\Render\MainContent\HtmlRenderer->renderResponse(Array, Object, Object) (Line: 90)
Drupal\Core\EventSubscriber\MainContentViewSubscriber->onViewRenderArray(Object, 'kernel.view', Object)
call_user_func(Array, Object, 'kernel.view', Object) (Line: 142)
Drupal\Component\EventDispatcher\ContainerAwareEventDispatcher->dispatch(Object, 'kernel.view') (Line: 163)
Symfony\Component\HttpKernel\HttpKernel->handleRaw(Object, 1) (Line: 80)
Symfony\Component\HttpKernel\HttpKernel->handle(Object, 1, 1) (Line: 58)
Drupal\Core\StackMiddleware\Session->handle(Object, 1, 1) (Line: 48)
Drupal\Core\StackMiddleware\KernelPreHandle->handle(Object, 1, 1) (Line: 191)
Drupal\page_cache\StackMiddleware\PageCache->fetch(Object, 1, 1) (Line: 128)
Drupal\page_cache\StackMiddleware\PageCache->lookup(Object, 1, 1) (Line: 82)
Drupal\page_cache\StackMiddleware\PageCache->handle(Object, 1, 1) (Line: 48)
Drupal\Core\StackMiddleware\ReverseProxyMiddleware->handle(Object, 1, 1) (Line: 51)
Drupal\Core\StackMiddleware\NegotiationMiddleware->handle(Object, 1, 1) (Line: 23)
Stack\StackedHttpKernel->handle(Object, 1, 1) (Line: 708)
Drupal\Core\DrupalKernel->handle(Object) (Line: 19)


Notice: Undefined property: Drupal\views\ViewExecutable::$row_index in Drupal\views\Plugin\views\field\FieldPluginBase->getRenderTokens() (line 1637 of core/modules/views/src/Plugin/views/field/FieldPluginBase.php).

Drupal\views\Plugin\views\field\FieldPluginBase->getRenderTokens(Array) (Line: 1248)
Drupal\views\Plugin\views\field\FieldPluginBase->renderText(Array) (Line: 1184)
Drupal\views\Plugin\views\field\FieldPluginBase->advancedRender(Object) (Line: 238)
template_preprocess_views_view_field(Array, 'views_view_field', Array) (Line: 287)
Drupal\Core\Theme\ThemeManager->render('views_view_field', Array) (Line: 422)
Drupal\Core\Render\Renderer->doRender(Array, ) (Line: 201)
Drupal\Core\Render\Renderer->render(Array) (Line: 1745)
Drupal\views\Plugin\views\field\FieldPluginBase->theme(Object) (Line: 779)
Drupal\views\Plugin\views\style\StylePluginBase->elementPreRenderRow(Array)
call_user_func_array(Array, Array) (Line: 101)
Drupal\Core\Render\Renderer->doTrustedCallback(Array, Array, 'Render #pre_render callbacks must be methods of a class that implements \Drupal\Core\Security\TrustedCallbackInterface or be an anonymous function. The callback was %s. See https://www.drupal.org/node/2966725', 'exception', 'Drupal\Core\Render\Element\RenderCallbackInterface') (Line: 772)
Drupal\Core\Render\Renderer->doCallback('#pre_render', Array, Array) (Line: 363)
Drupal\Core\Render\Renderer->doRender(Array, ) (Line: 201)
Drupal\Core\Render\Renderer->render(Array) (Line: 718)
Drupal\views\Plugin\views\style\StylePluginBase->renderFields(Array) (Line: 584)
Drupal\views\Plugin\views\style\StylePluginBase->renderGrouping(Array, Array, 1) (Line: 475)
Drupal\views\Plugin\views\style\StylePluginBase->render(Array) (Line: 2170)
Drupal\views\Plugin\views\display\DisplayPluginBase->render() (Line: 1533)
Drupal\views\ViewExecutable->render() (Line: 2460)
Drupal\views\Plugin\views\display\DisplayPluginBase->preview() (Line: 1662)
Drupal\views\ViewExecutable->preview('block_1', Array) (Line: 66)
Drupal\views\Element\View::preRenderViewElement(Array)
call_user_func_array(Array, Array) (Line: 101)
Drupal\Core\Render\Renderer->doTrustedCallback(Array, Array, 'Render #pre_render callbacks must be methods of a class that implements \Drupal\Core\Security\TrustedCallbackInterface or be an anonymous function. The callback was %s. See https://www.drupal.org/node/2966725', 'exception', 'Drupal\Core\Render\Element\RenderCallbackInterface') (Line: 772)
Drupal\Core\Render\Renderer->doCallback('#pre_render', Array, Array) (Line: 363)
Drupal\Core\Render\Renderer->doRender(Array, ) (Line: 201)
Drupal\Core\Render\Renderer->render(Array) (Line: 463)
Drupal\Core\Template\TwigExtension->escapeFilter(Object, Array, 'html', NULL, 1) (Line: 287)
__TwigTemplate_d5a181c5d5a34e95ac69fd4a40e422e75f193f8d5c96d558feec4be804367227->doDisplay(Array, Array) (Line: 405)
Twig\Template->displayWithErrorHandling(Array, Array) (Line: 378)
Twig\Template->display(Array) (Line: 64)
__TwigTemplate_110924c3879310d2dd16b05a2b777e94466e3e4c4dd246bef188dc9ff05805ec->doDisplay(Array, Array) (Line: 405)
Twig\Template->displayWithErrorHandling(Array, Array) (Line: 378)
Twig\Template->display(Array) (Line: 390)
Twig\Template->render(Array) (Line: 55)
twig_render_template('themes/custom/tved/templates/layout/node--products.html.twig', Array) (Line: 384)
Drupal\Core\Theme\ThemeManager->render('node', Array) (Line: 422)
Drupal\Core\Render\Renderer->doRender(Array, ) (Line: 201)
Drupal\Core\Render\Renderer->render(Array, ) (Line: 241)
Drupal\Core\Render\MainContent\HtmlRenderer->Drupal\Core\Render\MainContent\{closure}() (Line: 564)
Drupal\Core\Render\Renderer->executeInRenderContext(Object, Object) (Line: 242)
Drupal\Core\Render\MainContent\HtmlRenderer->prepare(Array, Object, Object) (Line: 132)
Drupal\Core\Render\MainContent\HtmlRenderer->renderResponse(Array, Object, Object) (Line: 90)
Drupal\Core\EventSubscriber\MainContentViewSubscriber->onViewRenderArray(Object, 'kernel.view', Object)
call_user_func(Array, Object, 'kernel.view', Object) (Line: 142)
Drupal\Component\EventDispatcher\ContainerAwareEventDispatcher->dispatch(Object, 'kernel.view') (Line: 163)
Symfony\Component\HttpKernel\HttpKernel->handleRaw(Object, 1) (Line: 80)
Symfony\Component\HttpKernel\HttpKernel->handle(Object, 1, 1) (Line: 58)
Drupal\Core\StackMiddleware\Session->handle(Object, 1, 1) (Line: 48)
Drupal\Core\StackMiddleware\KernelPreHandle->handle(Object, 1, 1) (Line: 191)
Drupal\page_cache\StackMiddleware\PageCache->fetch(Object, 1, 1) (Line: 128)
Drupal\page_cache\StackMiddleware\PageCache->lookup(Object, 1, 1) (Line: 82)
Drupal\page_cache\StackMiddleware\PageCache->handle(Object, 1, 1) (Line: 48)
Drupal\Core\StackMiddleware\ReverseProxyMiddleware->handle(Object, 1, 1) (Line: 51)
Drupal\Core\StackMiddleware\NegotiationMiddleware->handle(Object, 1, 1) (Line: 23)
Stack\StackedHttpKernel->handle(Object, 1, 1) (Line: 708)
Drupal\Core\DrupalKernel->handle(Object) (Line: 19)


Notice: Undefined property: Drupal\views\ViewExecutable::$row_index in Drupal\views\Plugin\views\field\FieldPluginBase->getRenderTokens() (line 1637 of core/modules/views/src/Plugin/views/field/FieldPluginBase.php).

Drupal\views\Plugin\views\field\FieldPluginBase->getRenderTokens(Array) (Line: 737)
Drupal\views\Plugin\views\style\StylePluginBase->renderFields(Array) (Line: 584)
Drupal\views\Plugin\views\style\StylePluginBase->renderGrouping(Array, Array, 1) (Line: 475)
Drupal\views\Plugin\views\style\StylePluginBase->render(Array) (Line: 2170)
Drupal\views\Plugin\views\display\DisplayPluginBase->render() (Line: 1533)
Drupal\views\ViewExecutable->render() (Line: 2460)
Drupal\views\Plugin\views\display\DisplayPluginBase->preview() (Line: 1662)
Drupal\views\ViewExecutable->preview('block_1', Array) (Line: 66)
Drupal\views\Element\View::preRenderViewElement(Array)
call_user_func_array(Array, Array) (Line: 101)
Drupal\Core\Render\Renderer->doTrustedCallback(Array, Array, 'Render #pre_render callbacks must be methods of a class that implements \Drupal\Core\Security\TrustedCallbackInterface or be an anonymous function. The callback was %s. See https://www.drupal.org/node/2966725', 'exception', 'Drupal\Core\Render\Element\RenderCallbackInterface') (Line: 772)
Drupal\Core\Render\Renderer->doCallback('#pre_render', Array, Array) (Line: 363)
Drupal\Core\Render\Renderer->doRender(Array, ) (Line: 201)
Drupal\Core\Render\Renderer->render(Array) (Line: 463)
Drupal\Core\Template\TwigExtension->escapeFilter(Object, Array, 'html', NULL, 1) (Line: 287)
__TwigTemplate_d5a181c5d5a34e95ac69fd4a40e422e75f193f8d5c96d558feec4be804367227->doDisplay(Array, Array) (Line: 405)
Twig\Template->displayWithErrorHandling(Array, Array) (Line: 378)
Twig\Template->display(Array) (Line: 64)
__TwigTemplate_110924c3879310d2dd16b05a2b777e94466e3e4c4dd246bef188dc9ff05805ec->doDisplay(Array, Array) (Line: 405)
Twig\Template->displayWithErrorHandling(Array, Array) (Line: 378)
Twig\Template->display(Array) (Line: 390)
Twig\Template->render(Array) (Line: 55)
twig_render_template('themes/custom/tved/templates/layout/node--products.html.twig', Array) (Line: 384)
Drupal\Core\Theme\ThemeManager->render('node', Array) (Line: 422)
Drupal\Core\Render\Renderer->doRender(Array, ) (Line: 201)
Drupal\Core\Render\Renderer->render(Array, ) (Line: 241)
Drupal\Core\Render\MainContent\HtmlRenderer->Drupal\Core\Render\MainContent\{closure}() (Line: 564)
Drupal\Core\Render\Renderer->executeInRenderContext(Object, Object) (Line: 242)
Drupal\Core\Render\MainContent\HtmlRenderer->prepare(Array, Object, Object) (Line: 132)
Drupal\Core\Render\MainContent\HtmlRenderer->renderResponse(Array, Object, Object) (Line: 90)
Drupal\Core\EventSubscriber\MainContentViewSubscriber->onViewRenderArray(Object, 'kernel.view', Object)
call_user_func(Array, Object, 'kernel.view', Object) (Line: 142)
Drupal\Component\EventDispatcher\ContainerAwareEventDispatcher->dispatch(Object, 'kernel.view') (Line: 163)
Symfony\Component\HttpKernel\HttpKernel->handleRaw(Object, 1) (Line: 80)
Symfony\Component\HttpKernel\HttpKernel->handle(Object, 1, 1) (Line: 58)
Drupal\Core\StackMiddleware\Session->handle(Object, 1, 1) (Line: 48)
Drupal\Core\StackMiddleware\KernelPreHandle->handle(Object, 1, 1) (Line: 191)
Drupal\page_cache\StackMiddleware\PageCache->fetch(Object, 1, 1) (Line: 128)
Drupal\page_cache\StackMiddleware\PageCache->lookup(Object, 1, 1) (Line: 82)
Drupal\page_cache\StackMiddleware\PageCache->handle(Object, 1, 1) (Line: 48)
Drupal\Core\StackMiddleware\ReverseProxyMiddleware->handle(Object, 1, 1) (Line: 51)
Drupal\Core\StackMiddleware\NegotiationMiddleware->handle(Object, 1, 1) (Line: 23)
Stack\StackedHttpKernel->handle(Object, 1, 1) (Line: 708)
Drupal\Core\DrupalKernel->handle(Object) (Line: 19)


Deprecated function: Function money_format() is deprecated in tved_extra_preprocess_views_view_field() (line 2873 of modules/custom/tved_extra/tved_extra.module).

tved_extra_preprocess_views_view_field(Array, 'views_view_field__released_products__field_product_code', Array) (Line: 287)
Drupal\Core\Theme\ThemeManager->render('views_view_field__released_products__field_product_code', Array) (Line: 422)
Drupal\Core\Render\Renderer->doRender(Array, ) (Line: 201)
Drupal\Core\Render\Renderer->render(Array) (Line: 1745)
Drupal\views\Plugin\views\field\FieldPluginBase->theme(Object) (Line: 779)
Drupal\views\Plugin\views\style\StylePluginBase->elementPreRenderRow(Array)
call_user_func_array(Array, Array) (Line: 101)
Drupal\Core\Render\Renderer->doTrustedCallback(Array, Array, 'Render #pre_render callbacks must be methods of a class that implements \Drupal\Core\Security\TrustedCallbackInterface or be an anonymous function. The callback was %s. See https://www.drupal.org/node/2966725', 'exception', 'Drupal\Core\Render\Element\RenderCallbackInterface') (Line: 772)
Drupal\Core\Render\Renderer->doCallback('#pre_render', Array, Array) (Line: 363)
Drupal\Core\Render\Renderer->doRender(Array, ) (Line: 201)
Drupal\Core\Render\Renderer->render(Array) (Line: 718)
Drupal\views\Plugin\views\style\StylePluginBase->renderFields(Array) (Line: 584)
Drupal\views\Plugin\views\style\StylePluginBase->renderGrouping(Array, Array, 1) (Line: 475)
Drupal\views\Plugin\views\style\StylePluginBase->render(Array) (Line: 2170)
Drupal\views\Plugin\views\display\DisplayPluginBase->render() (Line: 1533)
Drupal\views\ViewExecutable->render() (Line: 2460)
Drupal\views\Plugin\views\display\DisplayPluginBase->preview() (Line: 1662)
Drupal\views\ViewExecutable->preview('block_1', Array) (Line: 66)
Drupal\views\Element\View::preRenderViewElement(Array)
call_user_func_array(Array, Array) (Line: 101)
Drupal\Core\Render\Renderer->doTrustedCallback(Array, Array, 'Render #pre_render callbacks must be methods of a class that implements \Drupal\Core\Security\TrustedCallbackInterface or be an anonymous function. The callback was %s. See https://www.drupal.org/node/2966725', 'exception', 'Drupal\Core\Render\Element\RenderCallbackInterface') (Line: 772)
Drupal\Core\Render\Renderer->doCallback('#pre_render', Array, Array) (Line: 363)
Drupal\Core\Render\Renderer->doRender(Array, ) (Line: 201)
Drupal\Core\Render\Renderer->render(Array) (Line: 463)
Drupal\Core\Template\TwigExtension->escapeFilter(Object, Array, 'html', NULL, 1) (Line: 287)
__TwigTemplate_d5a181c5d5a34e95ac69fd4a40e422e75f193f8d5c96d558feec4be804367227->doDisplay(Array, Array) (Line: 405)
Twig\Template->displayWithErrorHandling(Array, Array) (Line: 378)
Twig\Template->display(Array) (Line: 64)
__TwigTemplate_110924c3879310d2dd16b05a2b777e94466e3e4c4dd246bef188dc9ff05805ec->doDisplay(Array, Array) (Line: 405)
Twig\Template->displayWithErrorHandling(Array, Array) (Line: 378)
Twig\Template->display(Array) (Line: 390)
Twig\Template->render(Array) (Line: 55)
twig_render_template('themes/custom/tved/templates/layout/node--products.html.twig', Array) (Line: 384)
Drupal\Core\Theme\ThemeManager->render('node', Array) (Line: 422)
Drupal\Core\Render\Renderer->doRender(Array, ) (Line: 201)
Drupal\Core\Render\Renderer->render(Array, ) (Line: 241)
Drupal\Core\Render\MainContent\HtmlRenderer->Drupal\Core\Render\MainContent\{closure}() (Line: 564)
Drupal\Core\Render\Renderer->executeInRenderContext(Object, Object) (Line: 242)
Drupal\Core\Render\MainContent\HtmlRenderer->prepare(Array, Object, Object) (Line: 132)
Drupal\Core\Render\MainContent\HtmlRenderer->renderResponse(Array, Object, Object) (Line: 90)
Drupal\Core\EventSubscriber\MainContentViewSubscriber->onViewRenderArray(Object, 'kernel.view', Object)
call_user_func(Array, Object, 'kernel.view', Object) (Line: 142)
Drupal\Component\EventDispatcher\ContainerAwareEventDispatcher->dispatch(Object, 'kernel.view') (Line: 163)
Symfony\Component\HttpKernel\HttpKernel->handleRaw(Object, 1) (Line: 80)
Symfony\Component\HttpKernel\HttpKernel->handle(Object, 1, 1) (Line: 58)
Drupal\Core\StackMiddleware\Session->handle(Object, 1, 1) (Line: 48)
Drupal\Core\StackMiddleware\KernelPreHandle->handle(Object, 1, 1) (Line: 191)
Drupal\page_cache\StackMiddleware\PageCache->fetch(Object, 1, 1) (Line: 128)
Drupal\page_cache\StackMiddleware\PageCache->lookup(Object, 1, 1) (Line: 82)
Drupal\page_cache\StackMiddleware\PageCache->handle(Object, 1, 1) (Line: 48)
Drupal\Core\StackMiddleware\ReverseProxyMiddleware->handle(Object, 1, 1) (Line: 51)
Drupal\Core\StackMiddleware\NegotiationMiddleware->handle(Object, 1, 1) (Line: 23)
Stack\StackedHttpKernel->handle(Object, 1, 1) (Line: 708)
Drupal\Core\DrupalKernel->handle(Object) (Line: 19)


Notice: Undefined property: Drupal\views\ViewExecutable::$row_index in Drupal\views\Plugin\views\field\FieldPluginBase->getRenderTokens() (line 1637 of core/modules/views/src/Plugin/views/field/FieldPluginBase.php).

Drupal\views\Plugin\views\field\FieldPluginBase->getRenderTokens(Array) (Line: 1248)
Drupal\views\Plugin\views\field\FieldPluginBase->renderText(Array) (Line: 1184)
Drupal\views\Plugin\views\field\FieldPluginBase->advancedRender(Object) (Line: 238)
template_preprocess_views_view_field(Array, 'views_view_field', Array) (Line: 287)
Drupal\Core\Theme\ThemeManager->render('views_view_field', Array) (Line: 422)
Drupal\Core\Render\Renderer->doRender(Array, ) (Line: 201)
Drupal\Core\Render\Renderer->render(Array) (Line: 1745)
Drupal\views\Plugin\views\field\FieldPluginBase->theme(Object) (Line: 779)
Drupal\views\Plugin\views\style\StylePluginBase->elementPreRenderRow(Array)
call_user_func_array(Array, Array) (Line: 101)
Drupal\Core\Render\Renderer->doTrustedCallback(Array, Array, 'Render #pre_render callbacks must be methods of a class that implements \Drupal\Core\Security\TrustedCallbackInterface or be an anonymous function. The callback was %s. See https://www.drupal.org/node/2966725', 'exception', 'Drupal\Core\Render\Element\RenderCallbackInterface') (Line: 772)
Drupal\Core\Render\Renderer->doCallback('#pre_render', Array, Array) (Line: 363)
Drupal\Core\Render\Renderer->doRender(Array, ) (Line: 201)
Drupal\Core\Render\Renderer->render(Array) (Line: 718)
Drupal\views\Plugin\views\style\StylePluginBase->renderFields(Array) (Line: 584)
Drupal\views\Plugin\views\style\StylePluginBase->renderGrouping(Array, Array, 1) (Line: 475)
Drupal\views\Plugin\views\style\StylePluginBase->render(Array) (Line: 2170)
Drupal\views\Plugin\views\display\DisplayPluginBase->render() (Line: 1533)
Drupal\views\ViewExecutable->render() (Line: 2460)
Drupal\views\Plugin\views\display\DisplayPluginBase->preview() (Line: 1662)
Drupal\views\ViewExecutable->preview('block_1', Array) (Line: 66)
Drupal\views\Element\View::preRenderViewElement(Array)
call_user_func_array(Array, Array) (Line: 101)
Drupal\Core\Render\Renderer->doTrustedCallback(Array, Array, 'Render #pre_render callbacks must be methods of a class that implements \Drupal\Core\Security\TrustedCallbackInterface or be an anonymous function. The callback was %s. See https://www.drupal.org/node/2966725', 'exception', 'Drupal\Core\Render\Element\RenderCallbackInterface') (Line: 772)
Drupal\Core\Render\Renderer->doCallback('#pre_render', Array, Array) (Line: 363)
Drupal\Core\Render\Renderer->doRender(Array, ) (Line: 201)
Drupal\Core\Render\Renderer->render(Array) (Line: 463)
Drupal\Core\Template\TwigExtension->escapeFilter(Object, Array, 'html', NULL, 1) (Line: 287)
__TwigTemplate_d5a181c5d5a34e95ac69fd4a40e422e75f193f8d5c96d558feec4be804367227->doDisplay(Array, Array) (Line: 405)
Twig\Template->displayWithErrorHandling(Array, Array) (Line: 378)
Twig\Template->display(Array) (Line: 64)
__TwigTemplate_110924c3879310d2dd16b05a2b777e94466e3e4c4dd246bef188dc9ff05805ec->doDisplay(Array, Array) (Line: 405)
Twig\Template->displayWithErrorHandling(Array, Array) (Line: 378)
Twig\Template->display(Array) (Line: 390)
Twig\Template->render(Array) (Line: 55)
twig_render_template('themes/custom/tved/templates/layout/node--products.html.twig', Array) (Line: 384)
Drupal\Core\Theme\ThemeManager->render('node', Array) (Line: 422)
Drupal\Core\Render\Renderer->doRender(Array, ) (Line: 201)
Drupal\Core\Render\Renderer->render(Array, ) (Line: 241)
Drupal\Core\Render\MainContent\HtmlRenderer->Drupal\Core\Render\MainContent\{closure}() (Line: 564)
Drupal\Core\Render\Renderer->executeInRenderContext(Object, Object) (Line: 242)
Drupal\Core\Render\MainContent\HtmlRenderer->prepare(Array, Object, Object) (Line: 132)
Drupal\Core\Render\MainContent\HtmlRenderer->renderResponse(Array, Object, Object) (Line: 90)
Drupal\Core\EventSubscriber\MainContentViewSubscriber->onViewRenderArray(Object, 'kernel.view', Object)
call_user_func(Array, Object, 'kernel.view', Object) (Line: 142)
Drupal\Component\EventDispatcher\ContainerAwareEventDispatcher->dispatch(Object, 'kernel.view') (Line: 163)
Symfony\Component\HttpKernel\HttpKernel->handleRaw(Object, 1) (Line: 80)
Symfony\Component\HttpKernel\HttpKernel->handle(Object, 1, 1) (Line: 58)
Drupal\Core\StackMiddleware\Session->handle(Object, 1, 1) (Line: 48)
Drupal\Core\StackMiddleware\KernelPreHandle->handle(Object, 1, 1) (Line: 191)
Drupal\page_cache\StackMiddleware\PageCache->fetch(Object, 1, 1) (Line: 128)
Drupal\page_cache\StackMiddleware\PageCache->lookup(Object, 1, 1) (Line: 82)
Drupal\page_cache\StackMiddleware\PageCache->handle(Object, 1, 1) (Line: 48)
Drupal\Core\StackMiddleware\ReverseProxyMiddleware->handle(Object, 1, 1) (Line: 51)
Drupal\Core\StackMiddleware\NegotiationMiddleware->handle(Object, 1, 1) (Line: 23)
Stack\StackedHttpKernel->handle(Object, 1, 1) (Line: 708)
Drupal\Core\DrupalKernel->handle(Object) (Line: 19)


Notice: Undefined property: Drupal\views\ViewExecutable::$row_index in Drupal\views\Plugin\views\field\FieldPluginBase->getRenderTokens() (line 1637 of core/modules/views/src/Plugin/views/field/FieldPluginBase.php).

Drupal\views\Plugin\views\field\FieldPluginBase->getRenderTokens(Array) (Line: 737)
Drupal\views\Plugin\views\style\StylePluginBase->renderFields(Array) (Line: 584)
Drupal\views\Plugin\views\style\StylePluginBase->renderGrouping(Array, Array, 1) (Line: 475)
Drupal\views\Plugin\views\style\StylePluginBase->render(Array) (Line: 2170)
Drupal\views\Plugin\views\display\DisplayPluginBase->render() (Line: 1533)
Drupal\views\ViewExecutable->render() (Line: 2460)
Drupal\views\Plugin\views\display\DisplayPluginBase->preview() (Line: 1662)
Drupal\views\ViewExecutable->preview('block_1', Array) (Line: 66)
Drupal\views\Element\View::preRenderViewElement(Array)
call_user_func_array(Array, Array) (Line: 101)
Drupal\Core\Render\Renderer->doTrustedCallback(Array, Array, 'Render #pre_render callbacks must be methods of a class that implements \Drupal\Core\Security\TrustedCallbackInterface or be an anonymous function. The callback was %s. See https://www.drupal.org/node/2966725', 'exception', 'Drupal\Core\Render\Element\RenderCallbackInterface') (Line: 772)
Drupal\Core\Render\Renderer->doCallback('#pre_render', Array, Array) (Line: 363)
Drupal\Core\Render\Renderer->doRender(Array, ) (Line: 201)
Drupal\Core\Render\Renderer->render(Array) (Line: 463)
Drupal\Core\Template\TwigExtension->escapeFilter(Object, Array, 'html', NULL, 1) (Line: 287)
__TwigTemplate_d5a181c5d5a34e95ac69fd4a40e422e75f193f8d5c96d558feec4be804367227->doDisplay(Array, Array) (Line: 405)
Twig\Template->displayWithErrorHandling(Array, Array) (Line: 378)
Twig\Template->display(Array) (Line: 64)
__TwigTemplate_110924c3879310d2dd16b05a2b777e94466e3e4c4dd246bef188dc9ff05805ec->doDisplay(Array, Array) (Line: 405)
Twig\Template->displayWithErrorHandling(Array, Array) (Line: 378)
Twig\Template->display(Array) (Line: 390)
Twig\Template->render(Array) (Line: 55)
twig_render_template('themes/custom/tved/templates/layout/node--products.html.twig', Array) (Line: 384)
Drupal\Core\Theme\ThemeManager->render('node', Array) (Line: 422)
Drupal\Core\Render\Renderer->doRender(Array, ) (Line: 201)
Drupal\Core\Render\Renderer->render(Array, ) (Line: 241)
Drupal\Core\Render\MainContent\HtmlRenderer->Drupal\Core\Render\MainContent\{closure}() (Line: 564)
Drupal\Core\Render\Renderer->executeInRenderContext(Object, Object) (Line: 242)
Drupal\Core\Render\MainContent\HtmlRenderer->prepare(Array, Object, Object) (Line: 132)
Drupal\Core\Render\MainContent\HtmlRenderer->renderResponse(Array, Object, Object) (Line: 90)
Drupal\Core\EventSubscriber\MainContentViewSubscriber->onViewRenderArray(Object, 'kernel.view', Object)
call_user_func(Array, Object, 'kernel.view', Object) (Line: 142)
Drupal\Component\EventDispatcher\ContainerAwareEventDispatcher->dispatch(Object, 'kernel.view') (Line: 163)
Symfony\Component\HttpKernel\HttpKernel->handleRaw(Object, 1) (Line: 80)
Symfony\Component\HttpKernel\HttpKernel->handle(Object, 1, 1) (Line: 58)
Drupal\Core\StackMiddleware\Session->handle(Object, 1, 1) (Line: 48)
Drupal\Core\StackMiddleware\KernelPreHandle->handle(Object, 1, 1) (Line: 191)
Drupal\page_cache\StackMiddleware\PageCache->fetch(Object, 1, 1) (Line: 128)
Drupal\page_cache\StackMiddleware\PageCache->lookup(Object, 1, 1) (Line: 82)
Drupal\page_cache\StackMiddleware\PageCache->handle(Object, 1, 1) (Line: 48)
Drupal\Core\StackMiddleware\ReverseProxyMiddleware->handle(Object, 1, 1) (Line: 51)
Drupal\Core\StackMiddleware\NegotiationMiddleware->handle(Object, 1, 1) (Line: 23)
Stack\StackedHttpKernel->handle(Object, 1, 1) (Line: 708)
Drupal\Core\DrupalKernel->handle(Object) (Line: 19)

Where there is a property transaction, there is also bound to be countless difficult GST issues. Mistakes in this space can be costly, and clients expect their property lawyers to be across the complexities. This specialised webinar series allows you to learn from the best GST e
About the webinar series
Where there is a property transaction, there is also bound to be countless difficult GST issues. Mistakes in this space can be costly, and clients expect their property lawyers to be across the complexities. This specialised webinar series allows you to learn from the best GST experts in the country, and will provide you with a practical understanding of how GST interacts with property transactions. It includes sessions on the margin scheme, sales of a going concern, and long-term leases. It also includes a compliance update from the ATO, as well as drafting essentials for GST clauses.

Training for as many staff as you want - no additional cost!
A single purchase entitles your company to access the five video webinars online as you require them for as many training sessions and for as many staff as you want.
The Programs
Mastering GST Clauses: Key Drafting Essentials
GST clauses are sometimes seen as a simple and standard item which can be replicated from transaction to transaction. This session explores the complexities that can arise in specific circumstances including:
Common mistakes with GST clauses
Risks with poorly drafted GST clause
Consequences when a GST clause is missing
GST withholding clauses for real property contracts
Issues when contracting with government agencies which are notional taxpayers
Drafting for foreign exchange issues
Lessons from case law

The Margin Scheme: Complexities in Practice
The margin scheme is central to the property development industry. This session reviews the key concepts in understanding how the margin scheme framework operates, including:
The role of tax invoices
Understanding the requirement for an agreement in writing
Record keeping:

calculating the margin
calculating the consideration for the acquisition of subdivided land or stratum title units

Dealing with amalgamated land
Effect of the margin scheme – no input tax credits available to purchaser
Valuation issues – is the valuation provided on a GST inclusive basis?
Getting GST advice early – what questions should the adviser ask?
Lessons from recent case law

Sale of a Going Concern - Risk Management Checklist
The sale of a going concern still raises compliance issues. The transaction has to be considered from the supplier's perspective. This session covers an essential compliance checklist for gaining the GST exemption, including:
Have the parties agreed the sale will be of a sale of a going concern?
What if seller has different entities owning different parts of the business?
Recovery of GST where going concern exemption does not apply
Purchaser and vendor warranting they remain registered until time of completion
Transfer of employees on transfer of going concern
Dealing with partly tenanted or vacant buildings
Can a tenant of commercial property purchase that property as going concern?
Can a corporate trustee of a fund satisfy the going concern exemption?
Property has a commercial and residential lease – is whole property a going concern?
Case update

Long-term Leases and Development Agreements: The GST Challenges
The grant of long-term leases over government land can give rise to interesting GST challenges. This is especially the case where the government imposes requirements for works to be done as a precondition of granting the long-term lease. This session considers:
The characteristics of development lease arrangements
Understanding GSTR 2015/2:

what is non-monetary consideration?
determining the value of non-monetary consideration
accounting for GST

Taxpayer Alert 2018/3 – what types of arrangements are the ATO cautioning against?
Understanding the different rules for not-for-profits and commercial developers
Lessons from Barton Partners and Belconnen Lakeview class actions

ATO Compliance Regime – Understanding the Regulator from a GST Perspective
This session examines the ATO compliance approach and the best way to manage the client ATO relationship when dealing with GST compliance for property transactions. It includes:
The ATO GST compliance approach – an overview
Understanding the types of data the ATO uses in assessing compliance
GST record keeping and reporting of transactions
Practical case studies
Presented By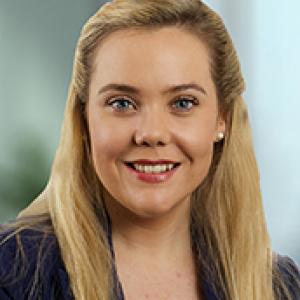 Simone Bridges
Partner, Baker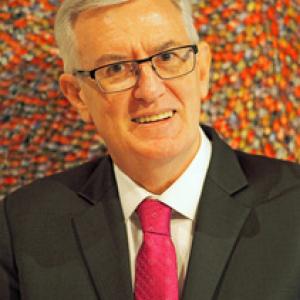 Damian O'Connor
Tax + Law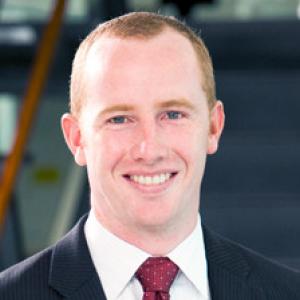 Fletch Heinemann
Partner, Cooper Grace Ward Lawyers
Brisbane, QLD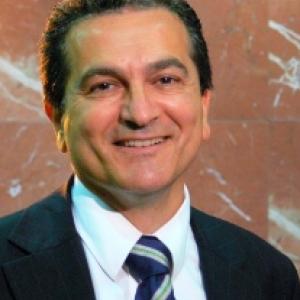 Michael Patane
Partner, HopgoodGanim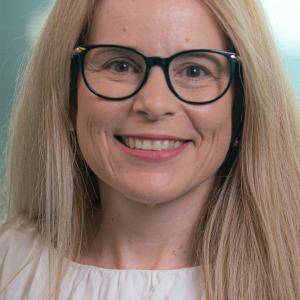 Loretta Bishop-Spalding
Director, GST
Enquiries/Assistance
If you need assistance or have an enquiry, please do not hesitate to contact our Customer Service Team – contact Darren Steele on (03) 8601 7719 or email: darren@tved.net.au
Go to top