Return
Login to TEN
Error message
Notice: Undefined index: HTTP_REFERER in tved_preprocess_node() (line 43 of themes/custom/tved/tved.theme).

tved_preprocess_node(Array, 'node', Array) (Line: 287)
Drupal\Core\Theme\ThemeManager->render('node', Array) (Line: 422)
Drupal\Core\Render\Renderer->doRender(Array, ) (Line: 201)
Drupal\Core\Render\Renderer->render(Array, ) (Line: 241)
Drupal\Core\Render\MainContent\HtmlRenderer->Drupal\Core\Render\MainContent\{closure}() (Line: 564)
Drupal\Core\Render\Renderer->executeInRenderContext(Object, Object) (Line: 242)
Drupal\Core\Render\MainContent\HtmlRenderer->prepare(Array, Object, Object) (Line: 132)
Drupal\Core\Render\MainContent\HtmlRenderer->renderResponse(Array, Object, Object) (Line: 90)
Drupal\Core\EventSubscriber\MainContentViewSubscriber->onViewRenderArray(Object, 'kernel.view', Object)
call_user_func(Array, Object, 'kernel.view', Object) (Line: 142)
Drupal\Component\EventDispatcher\ContainerAwareEventDispatcher->dispatch(Object, 'kernel.view') (Line: 163)
Symfony\Component\HttpKernel\HttpKernel->handleRaw(Object, 1) (Line: 80)
Symfony\Component\HttpKernel\HttpKernel->handle(Object, 1, 1) (Line: 58)
Drupal\Core\StackMiddleware\Session->handle(Object, 1, 1) (Line: 48)
Drupal\Core\StackMiddleware\KernelPreHandle->handle(Object, 1, 1) (Line: 191)
Drupal\page_cache\StackMiddleware\PageCache->fetch(Object, 1, 1) (Line: 128)
Drupal\page_cache\StackMiddleware\PageCache->lookup(Object, 1, 1) (Line: 82)
Drupal\page_cache\StackMiddleware\PageCache->handle(Object, 1, 1) (Line: 48)
Drupal\Core\StackMiddleware\ReverseProxyMiddleware->handle(Object, 1, 1) (Line: 51)
Drupal\Core\StackMiddleware\NegotiationMiddleware->handle(Object, 1, 1) (Line: 23)
Stack\StackedHttpKernel->handle(Object, 1, 1) (Line: 708)
Drupal\Core\DrupalKernel->handle(Object) (Line: 19)


Notice: Undefined offset: 0 in tved_preprocess_node() (line 136 of themes/custom/tved/tved.theme).

tved_preprocess_node(Array, 'node', Array) (Line: 287)
Drupal\Core\Theme\ThemeManager->render('node', Array) (Line: 422)
Drupal\Core\Render\Renderer->doRender(Array, ) (Line: 201)
Drupal\Core\Render\Renderer->render(Array, ) (Line: 241)
Drupal\Core\Render\MainContent\HtmlRenderer->Drupal\Core\Render\MainContent\{closure}() (Line: 564)
Drupal\Core\Render\Renderer->executeInRenderContext(Object, Object) (Line: 242)
Drupal\Core\Render\MainContent\HtmlRenderer->prepare(Array, Object, Object) (Line: 132)
Drupal\Core\Render\MainContent\HtmlRenderer->renderResponse(Array, Object, Object) (Line: 90)
Drupal\Core\EventSubscriber\MainContentViewSubscriber->onViewRenderArray(Object, 'kernel.view', Object)
call_user_func(Array, Object, 'kernel.view', Object) (Line: 142)
Drupal\Component\EventDispatcher\ContainerAwareEventDispatcher->dispatch(Object, 'kernel.view') (Line: 163)
Symfony\Component\HttpKernel\HttpKernel->handleRaw(Object, 1) (Line: 80)
Symfony\Component\HttpKernel\HttpKernel->handle(Object, 1, 1) (Line: 58)
Drupal\Core\StackMiddleware\Session->handle(Object, 1, 1) (Line: 48)
Drupal\Core\StackMiddleware\KernelPreHandle->handle(Object, 1, 1) (Line: 191)
Drupal\page_cache\StackMiddleware\PageCache->fetch(Object, 1, 1) (Line: 128)
Drupal\page_cache\StackMiddleware\PageCache->lookup(Object, 1, 1) (Line: 82)
Drupal\page_cache\StackMiddleware\PageCache->handle(Object, 1, 1) (Line: 48)
Drupal\Core\StackMiddleware\ReverseProxyMiddleware->handle(Object, 1, 1) (Line: 51)
Drupal\Core\StackMiddleware\NegotiationMiddleware->handle(Object, 1, 1) (Line: 23)
Stack\StackedHttpKernel->handle(Object, 1, 1) (Line: 708)
Drupal\Core\DrupalKernel->handle(Object) (Line: 19)


Notice: Trying to access array offset on value of type null in tved_preprocess_node() (line 136 of themes/custom/tved/tved.theme).

tved_preprocess_node(Array, 'node', Array) (Line: 287)
Drupal\Core\Theme\ThemeManager->render('node', Array) (Line: 422)
Drupal\Core\Render\Renderer->doRender(Array, ) (Line: 201)
Drupal\Core\Render\Renderer->render(Array, ) (Line: 241)
Drupal\Core\Render\MainContent\HtmlRenderer->Drupal\Core\Render\MainContent\{closure}() (Line: 564)
Drupal\Core\Render\Renderer->executeInRenderContext(Object, Object) (Line: 242)
Drupal\Core\Render\MainContent\HtmlRenderer->prepare(Array, Object, Object) (Line: 132)
Drupal\Core\Render\MainContent\HtmlRenderer->renderResponse(Array, Object, Object) (Line: 90)
Drupal\Core\EventSubscriber\MainContentViewSubscriber->onViewRenderArray(Object, 'kernel.view', Object)
call_user_func(Array, Object, 'kernel.view', Object) (Line: 142)
Drupal\Component\EventDispatcher\ContainerAwareEventDispatcher->dispatch(Object, 'kernel.view') (Line: 163)
Symfony\Component\HttpKernel\HttpKernel->handleRaw(Object, 1) (Line: 80)
Symfony\Component\HttpKernel\HttpKernel->handle(Object, 1, 1) (Line: 58)
Drupal\Core\StackMiddleware\Session->handle(Object, 1, 1) (Line: 48)
Drupal\Core\StackMiddleware\KernelPreHandle->handle(Object, 1, 1) (Line: 191)
Drupal\page_cache\StackMiddleware\PageCache->fetch(Object, 1, 1) (Line: 128)
Drupal\page_cache\StackMiddleware\PageCache->lookup(Object, 1, 1) (Line: 82)
Drupal\page_cache\StackMiddleware\PageCache->handle(Object, 1, 1) (Line: 48)
Drupal\Core\StackMiddleware\ReverseProxyMiddleware->handle(Object, 1, 1) (Line: 51)
Drupal\Core\StackMiddleware\NegotiationMiddleware->handle(Object, 1, 1) (Line: 23)
Stack\StackedHttpKernel->handle(Object, 1, 1) (Line: 708)
Drupal\Core\DrupalKernel->handle(Object) (Line: 19)


Notice: Undefined offset: 0 in tved_preprocess_node() (line 137 of themes/custom/tved/tved.theme).

tved_preprocess_node(Array, 'node', Array) (Line: 287)
Drupal\Core\Theme\ThemeManager->render('node', Array) (Line: 422)
Drupal\Core\Render\Renderer->doRender(Array, ) (Line: 201)
Drupal\Core\Render\Renderer->render(Array, ) (Line: 241)
Drupal\Core\Render\MainContent\HtmlRenderer->Drupal\Core\Render\MainContent\{closure}() (Line: 564)
Drupal\Core\Render\Renderer->executeInRenderContext(Object, Object) (Line: 242)
Drupal\Core\Render\MainContent\HtmlRenderer->prepare(Array, Object, Object) (Line: 132)
Drupal\Core\Render\MainContent\HtmlRenderer->renderResponse(Array, Object, Object) (Line: 90)
Drupal\Core\EventSubscriber\MainContentViewSubscriber->onViewRenderArray(Object, 'kernel.view', Object)
call_user_func(Array, Object, 'kernel.view', Object) (Line: 142)
Drupal\Component\EventDispatcher\ContainerAwareEventDispatcher->dispatch(Object, 'kernel.view') (Line: 163)
Symfony\Component\HttpKernel\HttpKernel->handleRaw(Object, 1) (Line: 80)
Symfony\Component\HttpKernel\HttpKernel->handle(Object, 1, 1) (Line: 58)
Drupal\Core\StackMiddleware\Session->handle(Object, 1, 1) (Line: 48)
Drupal\Core\StackMiddleware\KernelPreHandle->handle(Object, 1, 1) (Line: 191)
Drupal\page_cache\StackMiddleware\PageCache->fetch(Object, 1, 1) (Line: 128)
Drupal\page_cache\StackMiddleware\PageCache->lookup(Object, 1, 1) (Line: 82)
Drupal\page_cache\StackMiddleware\PageCache->handle(Object, 1, 1) (Line: 48)
Drupal\Core\StackMiddleware\ReverseProxyMiddleware->handle(Object, 1, 1) (Line: 51)
Drupal\Core\StackMiddleware\NegotiationMiddleware->handle(Object, 1, 1) (Line: 23)
Stack\StackedHttpKernel->handle(Object, 1, 1) (Line: 708)
Drupal\Core\DrupalKernel->handle(Object) (Line: 19)


Notice: Trying to access array offset on value of type null in tved_preprocess_node() (line 137 of themes/custom/tved/tved.theme).

tved_preprocess_node(Array, 'node', Array) (Line: 287)
Drupal\Core\Theme\ThemeManager->render('node', Array) (Line: 422)
Drupal\Core\Render\Renderer->doRender(Array, ) (Line: 201)
Drupal\Core\Render\Renderer->render(Array, ) (Line: 241)
Drupal\Core\Render\MainContent\HtmlRenderer->Drupal\Core\Render\MainContent\{closure}() (Line: 564)
Drupal\Core\Render\Renderer->executeInRenderContext(Object, Object) (Line: 242)
Drupal\Core\Render\MainContent\HtmlRenderer->prepare(Array, Object, Object) (Line: 132)
Drupal\Core\Render\MainContent\HtmlRenderer->renderResponse(Array, Object, Object) (Line: 90)
Drupal\Core\EventSubscriber\MainContentViewSubscriber->onViewRenderArray(Object, 'kernel.view', Object)
call_user_func(Array, Object, 'kernel.view', Object) (Line: 142)
Drupal\Component\EventDispatcher\ContainerAwareEventDispatcher->dispatch(Object, 'kernel.view') (Line: 163)
Symfony\Component\HttpKernel\HttpKernel->handleRaw(Object, 1) (Line: 80)
Symfony\Component\HttpKernel\HttpKernel->handle(Object, 1, 1) (Line: 58)
Drupal\Core\StackMiddleware\Session->handle(Object, 1, 1) (Line: 48)
Drupal\Core\StackMiddleware\KernelPreHandle->handle(Object, 1, 1) (Line: 191)
Drupal\page_cache\StackMiddleware\PageCache->fetch(Object, 1, 1) (Line: 128)
Drupal\page_cache\StackMiddleware\PageCache->lookup(Object, 1, 1) (Line: 82)
Drupal\page_cache\StackMiddleware\PageCache->handle(Object, 1, 1) (Line: 48)
Drupal\Core\StackMiddleware\ReverseProxyMiddleware->handle(Object, 1, 1) (Line: 51)
Drupal\Core\StackMiddleware\NegotiationMiddleware->handle(Object, 1, 1) (Line: 23)
Stack\StackedHttpKernel->handle(Object, 1, 1) (Line: 708)
Drupal\Core\DrupalKernel->handle(Object) (Line: 19)


Notice: Undefined variable: subscriberDiscount in tved_preprocess_node() (line 419 of themes/custom/tved/tved.theme).

tved_preprocess_node(Array, 'node', Array) (Line: 287)
Drupal\Core\Theme\ThemeManager->render('node', Array) (Line: 422)
Drupal\Core\Render\Renderer->doRender(Array, ) (Line: 201)
Drupal\Core\Render\Renderer->render(Array, ) (Line: 241)
Drupal\Core\Render\MainContent\HtmlRenderer->Drupal\Core\Render\MainContent\{closure}() (Line: 564)
Drupal\Core\Render\Renderer->executeInRenderContext(Object, Object) (Line: 242)
Drupal\Core\Render\MainContent\HtmlRenderer->prepare(Array, Object, Object) (Line: 132)
Drupal\Core\Render\MainContent\HtmlRenderer->renderResponse(Array, Object, Object) (Line: 90)
Drupal\Core\EventSubscriber\MainContentViewSubscriber->onViewRenderArray(Object, 'kernel.view', Object)
call_user_func(Array, Object, 'kernel.view', Object) (Line: 142)
Drupal\Component\EventDispatcher\ContainerAwareEventDispatcher->dispatch(Object, 'kernel.view') (Line: 163)
Symfony\Component\HttpKernel\HttpKernel->handleRaw(Object, 1) (Line: 80)
Symfony\Component\HttpKernel\HttpKernel->handle(Object, 1, 1) (Line: 58)
Drupal\Core\StackMiddleware\Session->handle(Object, 1, 1) (Line: 48)
Drupal\Core\StackMiddleware\KernelPreHandle->handle(Object, 1, 1) (Line: 191)
Drupal\page_cache\StackMiddleware\PageCache->fetch(Object, 1, 1) (Line: 128)
Drupal\page_cache\StackMiddleware\PageCache->lookup(Object, 1, 1) (Line: 82)
Drupal\page_cache\StackMiddleware\PageCache->handle(Object, 1, 1) (Line: 48)
Drupal\Core\StackMiddleware\ReverseProxyMiddleware->handle(Object, 1, 1) (Line: 51)
Drupal\Core\StackMiddleware\NegotiationMiddleware->handle(Object, 1, 1) (Line: 23)
Stack\StackedHttpKernel->handle(Object, 1, 1) (Line: 708)
Drupal\Core\DrupalKernel->handle(Object) (Line: 19)


Notice: Trying to get property 'applysfdiscount' of non-object in tved_preprocess_node() (line 419 of themes/custom/tved/tved.theme).

tved_preprocess_node(Array, 'node', Array) (Line: 287)
Drupal\Core\Theme\ThemeManager->render('node', Array) (Line: 422)
Drupal\Core\Render\Renderer->doRender(Array, ) (Line: 201)
Drupal\Core\Render\Renderer->render(Array, ) (Line: 241)
Drupal\Core\Render\MainContent\HtmlRenderer->Drupal\Core\Render\MainContent\{closure}() (Line: 564)
Drupal\Core\Render\Renderer->executeInRenderContext(Object, Object) (Line: 242)
Drupal\Core\Render\MainContent\HtmlRenderer->prepare(Array, Object, Object) (Line: 132)
Drupal\Core\Render\MainContent\HtmlRenderer->renderResponse(Array, Object, Object) (Line: 90)
Drupal\Core\EventSubscriber\MainContentViewSubscriber->onViewRenderArray(Object, 'kernel.view', Object)
call_user_func(Array, Object, 'kernel.view', Object) (Line: 142)
Drupal\Component\EventDispatcher\ContainerAwareEventDispatcher->dispatch(Object, 'kernel.view') (Line: 163)
Symfony\Component\HttpKernel\HttpKernel->handleRaw(Object, 1) (Line: 80)
Symfony\Component\HttpKernel\HttpKernel->handle(Object, 1, 1) (Line: 58)
Drupal\Core\StackMiddleware\Session->handle(Object, 1, 1) (Line: 48)
Drupal\Core\StackMiddleware\KernelPreHandle->handle(Object, 1, 1) (Line: 191)
Drupal\page_cache\StackMiddleware\PageCache->fetch(Object, 1, 1) (Line: 128)
Drupal\page_cache\StackMiddleware\PageCache->lookup(Object, 1, 1) (Line: 82)
Drupal\page_cache\StackMiddleware\PageCache->handle(Object, 1, 1) (Line: 48)
Drupal\Core\StackMiddleware\ReverseProxyMiddleware->handle(Object, 1, 1) (Line: 51)
Drupal\Core\StackMiddleware\NegotiationMiddleware->handle(Object, 1, 1) (Line: 23)
Stack\StackedHttpKernel->handle(Object, 1, 1) (Line: 708)
Drupal\Core\DrupalKernel->handle(Object) (Line: 19)


Notice: Trying to get property 'response' of non-object in tved_preprocess_node() (line 419 of themes/custom/tved/tved.theme).

tved_preprocess_node(Array, 'node', Array) (Line: 287)
Drupal\Core\Theme\ThemeManager->render('node', Array) (Line: 422)
Drupal\Core\Render\Renderer->doRender(Array, ) (Line: 201)
Drupal\Core\Render\Renderer->render(Array, ) (Line: 241)
Drupal\Core\Render\MainContent\HtmlRenderer->Drupal\Core\Render\MainContent\{closure}() (Line: 564)
Drupal\Core\Render\Renderer->executeInRenderContext(Object, Object) (Line: 242)
Drupal\Core\Render\MainContent\HtmlRenderer->prepare(Array, Object, Object) (Line: 132)
Drupal\Core\Render\MainContent\HtmlRenderer->renderResponse(Array, Object, Object) (Line: 90)
Drupal\Core\EventSubscriber\MainContentViewSubscriber->onViewRenderArray(Object, 'kernel.view', Object)
call_user_func(Array, Object, 'kernel.view', Object) (Line: 142)
Drupal\Component\EventDispatcher\ContainerAwareEventDispatcher->dispatch(Object, 'kernel.view') (Line: 163)
Symfony\Component\HttpKernel\HttpKernel->handleRaw(Object, 1) (Line: 80)
Symfony\Component\HttpKernel\HttpKernel->handle(Object, 1, 1) (Line: 58)
Drupal\Core\StackMiddleware\Session->handle(Object, 1, 1) (Line: 48)
Drupal\Core\StackMiddleware\KernelPreHandle->handle(Object, 1, 1) (Line: 191)
Drupal\page_cache\StackMiddleware\PageCache->fetch(Object, 1, 1) (Line: 128)
Drupal\page_cache\StackMiddleware\PageCache->lookup(Object, 1, 1) (Line: 82)
Drupal\page_cache\StackMiddleware\PageCache->handle(Object, 1, 1) (Line: 48)
Drupal\Core\StackMiddleware\ReverseProxyMiddleware->handle(Object, 1, 1) (Line: 51)
Drupal\Core\StackMiddleware\NegotiationMiddleware->handle(Object, 1, 1) (Line: 23)
Stack\StackedHttpKernel->handle(Object, 1, 1) (Line: 708)
Drupal\Core\DrupalKernel->handle(Object) (Line: 19)


Deprecated function: Function money_format() is deprecated in tved_preprocess_node() (line 423 of themes/custom/tved/tved.theme).

tved_preprocess_node(Array, 'node', Array) (Line: 287)
Drupal\Core\Theme\ThemeManager->render('node', Array) (Line: 422)
Drupal\Core\Render\Renderer->doRender(Array, ) (Line: 201)
Drupal\Core\Render\Renderer->render(Array, ) (Line: 241)
Drupal\Core\Render\MainContent\HtmlRenderer->Drupal\Core\Render\MainContent\{closure}() (Line: 564)
Drupal\Core\Render\Renderer->executeInRenderContext(Object, Object) (Line: 242)
Drupal\Core\Render\MainContent\HtmlRenderer->prepare(Array, Object, Object) (Line: 132)
Drupal\Core\Render\MainContent\HtmlRenderer->renderResponse(Array, Object, Object) (Line: 90)
Drupal\Core\EventSubscriber\MainContentViewSubscriber->onViewRenderArray(Object, 'kernel.view', Object)
call_user_func(Array, Object, 'kernel.view', Object) (Line: 142)
Drupal\Component\EventDispatcher\ContainerAwareEventDispatcher->dispatch(Object, 'kernel.view') (Line: 163)
Symfony\Component\HttpKernel\HttpKernel->handleRaw(Object, 1) (Line: 80)
Symfony\Component\HttpKernel\HttpKernel->handle(Object, 1, 1) (Line: 58)
Drupal\Core\StackMiddleware\Session->handle(Object, 1, 1) (Line: 48)
Drupal\Core\StackMiddleware\KernelPreHandle->handle(Object, 1, 1) (Line: 191)
Drupal\page_cache\StackMiddleware\PageCache->fetch(Object, 1, 1) (Line: 128)
Drupal\page_cache\StackMiddleware\PageCache->lookup(Object, 1, 1) (Line: 82)
Drupal\page_cache\StackMiddleware\PageCache->handle(Object, 1, 1) (Line: 48)
Drupal\Core\StackMiddleware\ReverseProxyMiddleware->handle(Object, 1, 1) (Line: 51)
Drupal\Core\StackMiddleware\NegotiationMiddleware->handle(Object, 1, 1) (Line: 23)
Stack\StackedHttpKernel->handle(Object, 1, 1) (Line: 708)
Drupal\Core\DrupalKernel->handle(Object) (Line: 19)


Deprecated function: Function money_format() is deprecated in tved_extra_preprocess_views_view_field() (line 2815 of modules/custom/tved_extra/tved_extra.module).

tved_extra_preprocess_views_view_field(Array, 'views_view_field__released_products__field_product_code', Array) (Line: 287)
Drupal\Core\Theme\ThemeManager->render('views_view_field__released_products__field_product_code', Array) (Line: 422)
Drupal\Core\Render\Renderer->doRender(Array, ) (Line: 201)
Drupal\Core\Render\Renderer->render(Array) (Line: 1745)
Drupal\views\Plugin\views\field\FieldPluginBase->theme(Object) (Line: 779)
Drupal\views\Plugin\views\style\StylePluginBase->elementPreRenderRow(Array)
call_user_func_array(Array, Array) (Line: 101)
Drupal\Core\Render\Renderer->doTrustedCallback(Array, Array, 'Render #pre_render callbacks must be methods of a class that implements \Drupal\Core\Security\TrustedCallbackInterface or be an anonymous function. The callback was %s. See https://www.drupal.org/node/2966725', 'exception', 'Drupal\Core\Render\Element\RenderCallbackInterface') (Line: 772)
Drupal\Core\Render\Renderer->doCallback('#pre_render', Array, Array) (Line: 363)
Drupal\Core\Render\Renderer->doRender(Array, ) (Line: 201)
Drupal\Core\Render\Renderer->render(Array) (Line: 718)
Drupal\views\Plugin\views\style\StylePluginBase->renderFields(Array) (Line: 584)
Drupal\views\Plugin\views\style\StylePluginBase->renderGrouping(Array, Array, 1) (Line: 475)
Drupal\views\Plugin\views\style\StylePluginBase->render(Array) (Line: 2170)
Drupal\views\Plugin\views\display\DisplayPluginBase->render() (Line: 1533)
Drupal\views\ViewExecutable->render() (Line: 2460)
Drupal\views\Plugin\views\display\DisplayPluginBase->preview() (Line: 1662)
Drupal\views\ViewExecutable->preview('block_1', Array) (Line: 66)
Drupal\views\Element\View::preRenderViewElement(Array)
call_user_func_array(Array, Array) (Line: 101)
Drupal\Core\Render\Renderer->doTrustedCallback(Array, Array, 'Render #pre_render callbacks must be methods of a class that implements \Drupal\Core\Security\TrustedCallbackInterface or be an anonymous function. The callback was %s. See https://www.drupal.org/node/2966725', 'exception', 'Drupal\Core\Render\Element\RenderCallbackInterface') (Line: 772)
Drupal\Core\Render\Renderer->doCallback('#pre_render', Array, Array) (Line: 363)
Drupal\Core\Render\Renderer->doRender(Array, ) (Line: 201)
Drupal\Core\Render\Renderer->render(Array) (Line: 463)
Drupal\Core\Template\TwigExtension->escapeFilter(Object, Array, 'html', NULL, 1) (Line: 287)
__TwigTemplate_d5a181c5d5a34e95ac69fd4a40e422e75f193f8d5c96d558feec4be804367227->doDisplay(Array, Array) (Line: 405)
Twig\Template->displayWithErrorHandling(Array, Array) (Line: 378)
Twig\Template->display(Array) (Line: 64)
__TwigTemplate_110924c3879310d2dd16b05a2b777e94466e3e4c4dd246bef188dc9ff05805ec->doDisplay(Array, Array) (Line: 405)
Twig\Template->displayWithErrorHandling(Array, Array) (Line: 378)
Twig\Template->display(Array) (Line: 390)
Twig\Template->render(Array) (Line: 55)
twig_render_template('themes/custom/tved/templates/layout/node--products.html.twig', Array) (Line: 384)
Drupal\Core\Theme\ThemeManager->render('node', Array) (Line: 422)
Drupal\Core\Render\Renderer->doRender(Array, ) (Line: 201)
Drupal\Core\Render\Renderer->render(Array, ) (Line: 241)
Drupal\Core\Render\MainContent\HtmlRenderer->Drupal\Core\Render\MainContent\{closure}() (Line: 564)
Drupal\Core\Render\Renderer->executeInRenderContext(Object, Object) (Line: 242)
Drupal\Core\Render\MainContent\HtmlRenderer->prepare(Array, Object, Object) (Line: 132)
Drupal\Core\Render\MainContent\HtmlRenderer->renderResponse(Array, Object, Object) (Line: 90)
Drupal\Core\EventSubscriber\MainContentViewSubscriber->onViewRenderArray(Object, 'kernel.view', Object)
call_user_func(Array, Object, 'kernel.view', Object) (Line: 142)
Drupal\Component\EventDispatcher\ContainerAwareEventDispatcher->dispatch(Object, 'kernel.view') (Line: 163)
Symfony\Component\HttpKernel\HttpKernel->handleRaw(Object, 1) (Line: 80)
Symfony\Component\HttpKernel\HttpKernel->handle(Object, 1, 1) (Line: 58)
Drupal\Core\StackMiddleware\Session->handle(Object, 1, 1) (Line: 48)
Drupal\Core\StackMiddleware\KernelPreHandle->handle(Object, 1, 1) (Line: 191)
Drupal\page_cache\StackMiddleware\PageCache->fetch(Object, 1, 1) (Line: 128)
Drupal\page_cache\StackMiddleware\PageCache->lookup(Object, 1, 1) (Line: 82)
Drupal\page_cache\StackMiddleware\PageCache->handle(Object, 1, 1) (Line: 48)
Drupal\Core\StackMiddleware\ReverseProxyMiddleware->handle(Object, 1, 1) (Line: 51)
Drupal\Core\StackMiddleware\NegotiationMiddleware->handle(Object, 1, 1) (Line: 23)
Stack\StackedHttpKernel->handle(Object, 1, 1) (Line: 708)
Drupal\Core\DrupalKernel->handle(Object) (Line: 19)


Notice: Undefined property: Drupal\views\ViewExecutable::$row_index in Drupal\views\Plugin\views\field\FieldPluginBase->getRenderTokens() (line 1637 of core/modules/views/src/Plugin/views/field/FieldPluginBase.php).

Drupal\views\Plugin\views\field\FieldPluginBase->getRenderTokens(Array) (Line: 1248)
Drupal\views\Plugin\views\field\FieldPluginBase->renderText(Array) (Line: 1184)
Drupal\views\Plugin\views\field\FieldPluginBase->advancedRender(Object) (Line: 238)
template_preprocess_views_view_field(Array, 'views_view_field', Array) (Line: 287)
Drupal\Core\Theme\ThemeManager->render('views_view_field', Array) (Line: 422)
Drupal\Core\Render\Renderer->doRender(Array, ) (Line: 201)
Drupal\Core\Render\Renderer->render(Array) (Line: 1745)
Drupal\views\Plugin\views\field\FieldPluginBase->theme(Object) (Line: 779)
Drupal\views\Plugin\views\style\StylePluginBase->elementPreRenderRow(Array)
call_user_func_array(Array, Array) (Line: 101)
Drupal\Core\Render\Renderer->doTrustedCallback(Array, Array, 'Render #pre_render callbacks must be methods of a class that implements \Drupal\Core\Security\TrustedCallbackInterface or be an anonymous function. The callback was %s. See https://www.drupal.org/node/2966725', 'exception', 'Drupal\Core\Render\Element\RenderCallbackInterface') (Line: 772)
Drupal\Core\Render\Renderer->doCallback('#pre_render', Array, Array) (Line: 363)
Drupal\Core\Render\Renderer->doRender(Array, ) (Line: 201)
Drupal\Core\Render\Renderer->render(Array) (Line: 718)
Drupal\views\Plugin\views\style\StylePluginBase->renderFields(Array) (Line: 584)
Drupal\views\Plugin\views\style\StylePluginBase->renderGrouping(Array, Array, 1) (Line: 475)
Drupal\views\Plugin\views\style\StylePluginBase->render(Array) (Line: 2170)
Drupal\views\Plugin\views\display\DisplayPluginBase->render() (Line: 1533)
Drupal\views\ViewExecutable->render() (Line: 2460)
Drupal\views\Plugin\views\display\DisplayPluginBase->preview() (Line: 1662)
Drupal\views\ViewExecutable->preview('block_1', Array) (Line: 66)
Drupal\views\Element\View::preRenderViewElement(Array)
call_user_func_array(Array, Array) (Line: 101)
Drupal\Core\Render\Renderer->doTrustedCallback(Array, Array, 'Render #pre_render callbacks must be methods of a class that implements \Drupal\Core\Security\TrustedCallbackInterface or be an anonymous function. The callback was %s. See https://www.drupal.org/node/2966725', 'exception', 'Drupal\Core\Render\Element\RenderCallbackInterface') (Line: 772)
Drupal\Core\Render\Renderer->doCallback('#pre_render', Array, Array) (Line: 363)
Drupal\Core\Render\Renderer->doRender(Array, ) (Line: 201)
Drupal\Core\Render\Renderer->render(Array) (Line: 463)
Drupal\Core\Template\TwigExtension->escapeFilter(Object, Array, 'html', NULL, 1) (Line: 287)
__TwigTemplate_d5a181c5d5a34e95ac69fd4a40e422e75f193f8d5c96d558feec4be804367227->doDisplay(Array, Array) (Line: 405)
Twig\Template->displayWithErrorHandling(Array, Array) (Line: 378)
Twig\Template->display(Array) (Line: 64)
__TwigTemplate_110924c3879310d2dd16b05a2b777e94466e3e4c4dd246bef188dc9ff05805ec->doDisplay(Array, Array) (Line: 405)
Twig\Template->displayWithErrorHandling(Array, Array) (Line: 378)
Twig\Template->display(Array) (Line: 390)
Twig\Template->render(Array) (Line: 55)
twig_render_template('themes/custom/tved/templates/layout/node--products.html.twig', Array) (Line: 384)
Drupal\Core\Theme\ThemeManager->render('node', Array) (Line: 422)
Drupal\Core\Render\Renderer->doRender(Array, ) (Line: 201)
Drupal\Core\Render\Renderer->render(Array, ) (Line: 241)
Drupal\Core\Render\MainContent\HtmlRenderer->Drupal\Core\Render\MainContent\{closure}() (Line: 564)
Drupal\Core\Render\Renderer->executeInRenderContext(Object, Object) (Line: 242)
Drupal\Core\Render\MainContent\HtmlRenderer->prepare(Array, Object, Object) (Line: 132)
Drupal\Core\Render\MainContent\HtmlRenderer->renderResponse(Array, Object, Object) (Line: 90)
Drupal\Core\EventSubscriber\MainContentViewSubscriber->onViewRenderArray(Object, 'kernel.view', Object)
call_user_func(Array, Object, 'kernel.view', Object) (Line: 142)
Drupal\Component\EventDispatcher\ContainerAwareEventDispatcher->dispatch(Object, 'kernel.view') (Line: 163)
Symfony\Component\HttpKernel\HttpKernel->handleRaw(Object, 1) (Line: 80)
Symfony\Component\HttpKernel\HttpKernel->handle(Object, 1, 1) (Line: 58)
Drupal\Core\StackMiddleware\Session->handle(Object, 1, 1) (Line: 48)
Drupal\Core\StackMiddleware\KernelPreHandle->handle(Object, 1, 1) (Line: 191)
Drupal\page_cache\StackMiddleware\PageCache->fetch(Object, 1, 1) (Line: 128)
Drupal\page_cache\StackMiddleware\PageCache->lookup(Object, 1, 1) (Line: 82)
Drupal\page_cache\StackMiddleware\PageCache->handle(Object, 1, 1) (Line: 48)
Drupal\Core\StackMiddleware\ReverseProxyMiddleware->handle(Object, 1, 1) (Line: 51)
Drupal\Core\StackMiddleware\NegotiationMiddleware->handle(Object, 1, 1) (Line: 23)
Stack\StackedHttpKernel->handle(Object, 1, 1) (Line: 708)
Drupal\Core\DrupalKernel->handle(Object) (Line: 19)


Notice: Undefined property: Drupal\views\ViewExecutable::$row_index in Drupal\views\Plugin\views\field\FieldPluginBase->getRenderTokens() (line 1637 of core/modules/views/src/Plugin/views/field/FieldPluginBase.php).

Drupal\views\Plugin\views\field\FieldPluginBase->getRenderTokens(Array) (Line: 737)
Drupal\views\Plugin\views\style\StylePluginBase->renderFields(Array) (Line: 584)
Drupal\views\Plugin\views\style\StylePluginBase->renderGrouping(Array, Array, 1) (Line: 475)
Drupal\views\Plugin\views\style\StylePluginBase->render(Array) (Line: 2170)
Drupal\views\Plugin\views\display\DisplayPluginBase->render() (Line: 1533)
Drupal\views\ViewExecutable->render() (Line: 2460)
Drupal\views\Plugin\views\display\DisplayPluginBase->preview() (Line: 1662)
Drupal\views\ViewExecutable->preview('block_1', Array) (Line: 66)
Drupal\views\Element\View::preRenderViewElement(Array)
call_user_func_array(Array, Array) (Line: 101)
Drupal\Core\Render\Renderer->doTrustedCallback(Array, Array, 'Render #pre_render callbacks must be methods of a class that implements \Drupal\Core\Security\TrustedCallbackInterface or be an anonymous function. The callback was %s. See https://www.drupal.org/node/2966725', 'exception', 'Drupal\Core\Render\Element\RenderCallbackInterface') (Line: 772)
Drupal\Core\Render\Renderer->doCallback('#pre_render', Array, Array) (Line: 363)
Drupal\Core\Render\Renderer->doRender(Array, ) (Line: 201)
Drupal\Core\Render\Renderer->render(Array) (Line: 463)
Drupal\Core\Template\TwigExtension->escapeFilter(Object, Array, 'html', NULL, 1) (Line: 287)
__TwigTemplate_d5a181c5d5a34e95ac69fd4a40e422e75f193f8d5c96d558feec4be804367227->doDisplay(Array, Array) (Line: 405)
Twig\Template->displayWithErrorHandling(Array, Array) (Line: 378)
Twig\Template->display(Array) (Line: 64)
__TwigTemplate_110924c3879310d2dd16b05a2b777e94466e3e4c4dd246bef188dc9ff05805ec->doDisplay(Array, Array) (Line: 405)
Twig\Template->displayWithErrorHandling(Array, Array) (Line: 378)
Twig\Template->display(Array) (Line: 390)
Twig\Template->render(Array) (Line: 55)
twig_render_template('themes/custom/tved/templates/layout/node--products.html.twig', Array) (Line: 384)
Drupal\Core\Theme\ThemeManager->render('node', Array) (Line: 422)
Drupal\Core\Render\Renderer->doRender(Array, ) (Line: 201)
Drupal\Core\Render\Renderer->render(Array, ) (Line: 241)
Drupal\Core\Render\MainContent\HtmlRenderer->Drupal\Core\Render\MainContent\{closure}() (Line: 564)
Drupal\Core\Render\Renderer->executeInRenderContext(Object, Object) (Line: 242)
Drupal\Core\Render\MainContent\HtmlRenderer->prepare(Array, Object, Object) (Line: 132)
Drupal\Core\Render\MainContent\HtmlRenderer->renderResponse(Array, Object, Object) (Line: 90)
Drupal\Core\EventSubscriber\MainContentViewSubscriber->onViewRenderArray(Object, 'kernel.view', Object)
call_user_func(Array, Object, 'kernel.view', Object) (Line: 142)
Drupal\Component\EventDispatcher\ContainerAwareEventDispatcher->dispatch(Object, 'kernel.view') (Line: 163)
Symfony\Component\HttpKernel\HttpKernel->handleRaw(Object, 1) (Line: 80)
Symfony\Component\HttpKernel\HttpKernel->handle(Object, 1, 1) (Line: 58)
Drupal\Core\StackMiddleware\Session->handle(Object, 1, 1) (Line: 48)
Drupal\Core\StackMiddleware\KernelPreHandle->handle(Object, 1, 1) (Line: 191)
Drupal\page_cache\StackMiddleware\PageCache->fetch(Object, 1, 1) (Line: 128)
Drupal\page_cache\StackMiddleware\PageCache->lookup(Object, 1, 1) (Line: 82)
Drupal\page_cache\StackMiddleware\PageCache->handle(Object, 1, 1) (Line: 48)
Drupal\Core\StackMiddleware\ReverseProxyMiddleware->handle(Object, 1, 1) (Line: 51)
Drupal\Core\StackMiddleware\NegotiationMiddleware->handle(Object, 1, 1) (Line: 23)
Stack\StackedHttpKernel->handle(Object, 1, 1) (Line: 708)
Drupal\Core\DrupalKernel->handle(Object) (Line: 19)


Deprecated function: Function money_format() is deprecated in tved_extra_preprocess_views_view_field() (line 2873 of modules/custom/tved_extra/tved_extra.module).

tved_extra_preprocess_views_view_field(Array, 'views_view_field__released_products__field_product_code', Array) (Line: 287)
Drupal\Core\Theme\ThemeManager->render('views_view_field__released_products__field_product_code', Array) (Line: 422)
Drupal\Core\Render\Renderer->doRender(Array, ) (Line: 201)
Drupal\Core\Render\Renderer->render(Array) (Line: 1745)
Drupal\views\Plugin\views\field\FieldPluginBase->theme(Object) (Line: 779)
Drupal\views\Plugin\views\style\StylePluginBase->elementPreRenderRow(Array)
call_user_func_array(Array, Array) (Line: 101)
Drupal\Core\Render\Renderer->doTrustedCallback(Array, Array, 'Render #pre_render callbacks must be methods of a class that implements \Drupal\Core\Security\TrustedCallbackInterface or be an anonymous function. The callback was %s. See https://www.drupal.org/node/2966725', 'exception', 'Drupal\Core\Render\Element\RenderCallbackInterface') (Line: 772)
Drupal\Core\Render\Renderer->doCallback('#pre_render', Array, Array) (Line: 363)
Drupal\Core\Render\Renderer->doRender(Array, ) (Line: 201)
Drupal\Core\Render\Renderer->render(Array) (Line: 718)
Drupal\views\Plugin\views\style\StylePluginBase->renderFields(Array) (Line: 584)
Drupal\views\Plugin\views\style\StylePluginBase->renderGrouping(Array, Array, 1) (Line: 475)
Drupal\views\Plugin\views\style\StylePluginBase->render(Array) (Line: 2170)
Drupal\views\Plugin\views\display\DisplayPluginBase->render() (Line: 1533)
Drupal\views\ViewExecutable->render() (Line: 2460)
Drupal\views\Plugin\views\display\DisplayPluginBase->preview() (Line: 1662)
Drupal\views\ViewExecutable->preview('block_1', Array) (Line: 66)
Drupal\views\Element\View::preRenderViewElement(Array)
call_user_func_array(Array, Array) (Line: 101)
Drupal\Core\Render\Renderer->doTrustedCallback(Array, Array, 'Render #pre_render callbacks must be methods of a class that implements \Drupal\Core\Security\TrustedCallbackInterface or be an anonymous function. The callback was %s. See https://www.drupal.org/node/2966725', 'exception', 'Drupal\Core\Render\Element\RenderCallbackInterface') (Line: 772)
Drupal\Core\Render\Renderer->doCallback('#pre_render', Array, Array) (Line: 363)
Drupal\Core\Render\Renderer->doRender(Array, ) (Line: 201)
Drupal\Core\Render\Renderer->render(Array) (Line: 463)
Drupal\Core\Template\TwigExtension->escapeFilter(Object, Array, 'html', NULL, 1) (Line: 287)
__TwigTemplate_d5a181c5d5a34e95ac69fd4a40e422e75f193f8d5c96d558feec4be804367227->doDisplay(Array, Array) (Line: 405)
Twig\Template->displayWithErrorHandling(Array, Array) (Line: 378)
Twig\Template->display(Array) (Line: 64)
__TwigTemplate_110924c3879310d2dd16b05a2b777e94466e3e4c4dd246bef188dc9ff05805ec->doDisplay(Array, Array) (Line: 405)
Twig\Template->displayWithErrorHandling(Array, Array) (Line: 378)
Twig\Template->display(Array) (Line: 390)
Twig\Template->render(Array) (Line: 55)
twig_render_template('themes/custom/tved/templates/layout/node--products.html.twig', Array) (Line: 384)
Drupal\Core\Theme\ThemeManager->render('node', Array) (Line: 422)
Drupal\Core\Render\Renderer->doRender(Array, ) (Line: 201)
Drupal\Core\Render\Renderer->render(Array, ) (Line: 241)
Drupal\Core\Render\MainContent\HtmlRenderer->Drupal\Core\Render\MainContent\{closure}() (Line: 564)
Drupal\Core\Render\Renderer->executeInRenderContext(Object, Object) (Line: 242)
Drupal\Core\Render\MainContent\HtmlRenderer->prepare(Array, Object, Object) (Line: 132)
Drupal\Core\Render\MainContent\HtmlRenderer->renderResponse(Array, Object, Object) (Line: 90)
Drupal\Core\EventSubscriber\MainContentViewSubscriber->onViewRenderArray(Object, 'kernel.view', Object)
call_user_func(Array, Object, 'kernel.view', Object) (Line: 142)
Drupal\Component\EventDispatcher\ContainerAwareEventDispatcher->dispatch(Object, 'kernel.view') (Line: 163)
Symfony\Component\HttpKernel\HttpKernel->handleRaw(Object, 1) (Line: 80)
Symfony\Component\HttpKernel\HttpKernel->handle(Object, 1, 1) (Line: 58)
Drupal\Core\StackMiddleware\Session->handle(Object, 1, 1) (Line: 48)
Drupal\Core\StackMiddleware\KernelPreHandle->handle(Object, 1, 1) (Line: 191)
Drupal\page_cache\StackMiddleware\PageCache->fetch(Object, 1, 1) (Line: 128)
Drupal\page_cache\StackMiddleware\PageCache->lookup(Object, 1, 1) (Line: 82)
Drupal\page_cache\StackMiddleware\PageCache->handle(Object, 1, 1) (Line: 48)
Drupal\Core\StackMiddleware\ReverseProxyMiddleware->handle(Object, 1, 1) (Line: 51)
Drupal\Core\StackMiddleware\NegotiationMiddleware->handle(Object, 1, 1) (Line: 23)
Stack\StackedHttpKernel->handle(Object, 1, 1) (Line: 708)
Drupal\Core\DrupalKernel->handle(Object) (Line: 19)


Notice: Undefined property: Drupal\views\ViewExecutable::$row_index in Drupal\views\Plugin\views\field\FieldPluginBase->getRenderTokens() (line 1637 of core/modules/views/src/Plugin/views/field/FieldPluginBase.php).

Drupal\views\Plugin\views\field\FieldPluginBase->getRenderTokens(Array) (Line: 1248)
Drupal\views\Plugin\views\field\FieldPluginBase->renderText(Array) (Line: 1184)
Drupal\views\Plugin\views\field\FieldPluginBase->advancedRender(Object) (Line: 238)
template_preprocess_views_view_field(Array, 'views_view_field', Array) (Line: 287)
Drupal\Core\Theme\ThemeManager->render('views_view_field', Array) (Line: 422)
Drupal\Core\Render\Renderer->doRender(Array, ) (Line: 201)
Drupal\Core\Render\Renderer->render(Array) (Line: 1745)
Drupal\views\Plugin\views\field\FieldPluginBase->theme(Object) (Line: 779)
Drupal\views\Plugin\views\style\StylePluginBase->elementPreRenderRow(Array)
call_user_func_array(Array, Array) (Line: 101)
Drupal\Core\Render\Renderer->doTrustedCallback(Array, Array, 'Render #pre_render callbacks must be methods of a class that implements \Drupal\Core\Security\TrustedCallbackInterface or be an anonymous function. The callback was %s. See https://www.drupal.org/node/2966725', 'exception', 'Drupal\Core\Render\Element\RenderCallbackInterface') (Line: 772)
Drupal\Core\Render\Renderer->doCallback('#pre_render', Array, Array) (Line: 363)
Drupal\Core\Render\Renderer->doRender(Array, ) (Line: 201)
Drupal\Core\Render\Renderer->render(Array) (Line: 718)
Drupal\views\Plugin\views\style\StylePluginBase->renderFields(Array) (Line: 584)
Drupal\views\Plugin\views\style\StylePluginBase->renderGrouping(Array, Array, 1) (Line: 475)
Drupal\views\Plugin\views\style\StylePluginBase->render(Array) (Line: 2170)
Drupal\views\Plugin\views\display\DisplayPluginBase->render() (Line: 1533)
Drupal\views\ViewExecutable->render() (Line: 2460)
Drupal\views\Plugin\views\display\DisplayPluginBase->preview() (Line: 1662)
Drupal\views\ViewExecutable->preview('block_1', Array) (Line: 66)
Drupal\views\Element\View::preRenderViewElement(Array)
call_user_func_array(Array, Array) (Line: 101)
Drupal\Core\Render\Renderer->doTrustedCallback(Array, Array, 'Render #pre_render callbacks must be methods of a class that implements \Drupal\Core\Security\TrustedCallbackInterface or be an anonymous function. The callback was %s. See https://www.drupal.org/node/2966725', 'exception', 'Drupal\Core\Render\Element\RenderCallbackInterface') (Line: 772)
Drupal\Core\Render\Renderer->doCallback('#pre_render', Array, Array) (Line: 363)
Drupal\Core\Render\Renderer->doRender(Array, ) (Line: 201)
Drupal\Core\Render\Renderer->render(Array) (Line: 463)
Drupal\Core\Template\TwigExtension->escapeFilter(Object, Array, 'html', NULL, 1) (Line: 287)
__TwigTemplate_d5a181c5d5a34e95ac69fd4a40e422e75f193f8d5c96d558feec4be804367227->doDisplay(Array, Array) (Line: 405)
Twig\Template->displayWithErrorHandling(Array, Array) (Line: 378)
Twig\Template->display(Array) (Line: 64)
__TwigTemplate_110924c3879310d2dd16b05a2b777e94466e3e4c4dd246bef188dc9ff05805ec->doDisplay(Array, Array) (Line: 405)
Twig\Template->displayWithErrorHandling(Array, Array) (Line: 378)
Twig\Template->display(Array) (Line: 390)
Twig\Template->render(Array) (Line: 55)
twig_render_template('themes/custom/tved/templates/layout/node--products.html.twig', Array) (Line: 384)
Drupal\Core\Theme\ThemeManager->render('node', Array) (Line: 422)
Drupal\Core\Render\Renderer->doRender(Array, ) (Line: 201)
Drupal\Core\Render\Renderer->render(Array, ) (Line: 241)
Drupal\Core\Render\MainContent\HtmlRenderer->Drupal\Core\Render\MainContent\{closure}() (Line: 564)
Drupal\Core\Render\Renderer->executeInRenderContext(Object, Object) (Line: 242)
Drupal\Core\Render\MainContent\HtmlRenderer->prepare(Array, Object, Object) (Line: 132)
Drupal\Core\Render\MainContent\HtmlRenderer->renderResponse(Array, Object, Object) (Line: 90)
Drupal\Core\EventSubscriber\MainContentViewSubscriber->onViewRenderArray(Object, 'kernel.view', Object)
call_user_func(Array, Object, 'kernel.view', Object) (Line: 142)
Drupal\Component\EventDispatcher\ContainerAwareEventDispatcher->dispatch(Object, 'kernel.view') (Line: 163)
Symfony\Component\HttpKernel\HttpKernel->handleRaw(Object, 1) (Line: 80)
Symfony\Component\HttpKernel\HttpKernel->handle(Object, 1, 1) (Line: 58)
Drupal\Core\StackMiddleware\Session->handle(Object, 1, 1) (Line: 48)
Drupal\Core\StackMiddleware\KernelPreHandle->handle(Object, 1, 1) (Line: 191)
Drupal\page_cache\StackMiddleware\PageCache->fetch(Object, 1, 1) (Line: 128)
Drupal\page_cache\StackMiddleware\PageCache->lookup(Object, 1, 1) (Line: 82)
Drupal\page_cache\StackMiddleware\PageCache->handle(Object, 1, 1) (Line: 48)
Drupal\Core\StackMiddleware\ReverseProxyMiddleware->handle(Object, 1, 1) (Line: 51)
Drupal\Core\StackMiddleware\NegotiationMiddleware->handle(Object, 1, 1) (Line: 23)
Stack\StackedHttpKernel->handle(Object, 1, 1) (Line: 708)
Drupal\Core\DrupalKernel->handle(Object) (Line: 19)


Notice: Undefined property: Drupal\views\ViewExecutable::$row_index in Drupal\views\Plugin\views\field\FieldPluginBase->getRenderTokens() (line 1637 of core/modules/views/src/Plugin/views/field/FieldPluginBase.php).

Drupal\views\Plugin\views\field\FieldPluginBase->getRenderTokens(Array) (Line: 737)
Drupal\views\Plugin\views\style\StylePluginBase->renderFields(Array) (Line: 584)
Drupal\views\Plugin\views\style\StylePluginBase->renderGrouping(Array, Array, 1) (Line: 475)
Drupal\views\Plugin\views\style\StylePluginBase->render(Array) (Line: 2170)
Drupal\views\Plugin\views\display\DisplayPluginBase->render() (Line: 1533)
Drupal\views\ViewExecutable->render() (Line: 2460)
Drupal\views\Plugin\views\display\DisplayPluginBase->preview() (Line: 1662)
Drupal\views\ViewExecutable->preview('block_1', Array) (Line: 66)
Drupal\views\Element\View::preRenderViewElement(Array)
call_user_func_array(Array, Array) (Line: 101)
Drupal\Core\Render\Renderer->doTrustedCallback(Array, Array, 'Render #pre_render callbacks must be methods of a class that implements \Drupal\Core\Security\TrustedCallbackInterface or be an anonymous function. The callback was %s. See https://www.drupal.org/node/2966725', 'exception', 'Drupal\Core\Render\Element\RenderCallbackInterface') (Line: 772)
Drupal\Core\Render\Renderer->doCallback('#pre_render', Array, Array) (Line: 363)
Drupal\Core\Render\Renderer->doRender(Array, ) (Line: 201)
Drupal\Core\Render\Renderer->render(Array) (Line: 463)
Drupal\Core\Template\TwigExtension->escapeFilter(Object, Array, 'html', NULL, 1) (Line: 287)
__TwigTemplate_d5a181c5d5a34e95ac69fd4a40e422e75f193f8d5c96d558feec4be804367227->doDisplay(Array, Array) (Line: 405)
Twig\Template->displayWithErrorHandling(Array, Array) (Line: 378)
Twig\Template->display(Array) (Line: 64)
__TwigTemplate_110924c3879310d2dd16b05a2b777e94466e3e4c4dd246bef188dc9ff05805ec->doDisplay(Array, Array) (Line: 405)
Twig\Template->displayWithErrorHandling(Array, Array) (Line: 378)
Twig\Template->display(Array) (Line: 390)
Twig\Template->render(Array) (Line: 55)
twig_render_template('themes/custom/tved/templates/layout/node--products.html.twig', Array) (Line: 384)
Drupal\Core\Theme\ThemeManager->render('node', Array) (Line: 422)
Drupal\Core\Render\Renderer->doRender(Array, ) (Line: 201)
Drupal\Core\Render\Renderer->render(Array, ) (Line: 241)
Drupal\Core\Render\MainContent\HtmlRenderer->Drupal\Core\Render\MainContent\{closure}() (Line: 564)
Drupal\Core\Render\Renderer->executeInRenderContext(Object, Object) (Line: 242)
Drupal\Core\Render\MainContent\HtmlRenderer->prepare(Array, Object, Object) (Line: 132)
Drupal\Core\Render\MainContent\HtmlRenderer->renderResponse(Array, Object, Object) (Line: 90)
Drupal\Core\EventSubscriber\MainContentViewSubscriber->onViewRenderArray(Object, 'kernel.view', Object)
call_user_func(Array, Object, 'kernel.view', Object) (Line: 142)
Drupal\Component\EventDispatcher\ContainerAwareEventDispatcher->dispatch(Object, 'kernel.view') (Line: 163)
Symfony\Component\HttpKernel\HttpKernel->handleRaw(Object, 1) (Line: 80)
Symfony\Component\HttpKernel\HttpKernel->handle(Object, 1, 1) (Line: 58)
Drupal\Core\StackMiddleware\Session->handle(Object, 1, 1) (Line: 48)
Drupal\Core\StackMiddleware\KernelPreHandle->handle(Object, 1, 1) (Line: 191)
Drupal\page_cache\StackMiddleware\PageCache->fetch(Object, 1, 1) (Line: 128)
Drupal\page_cache\StackMiddleware\PageCache->lookup(Object, 1, 1) (Line: 82)
Drupal\page_cache\StackMiddleware\PageCache->handle(Object, 1, 1) (Line: 48)
Drupal\Core\StackMiddleware\ReverseProxyMiddleware->handle(Object, 1, 1) (Line: 51)
Drupal\Core\StackMiddleware\NegotiationMiddleware->handle(Object, 1, 1) (Line: 23)
Stack\StackedHttpKernel->handle(Object, 1, 1) (Line: 708)
Drupal\Core\DrupalKernel->handle(Object) (Line: 19)


Deprecated function: Function money_format() is deprecated in tved_extra_preprocess_views_view_field() (line 2815 of modules/custom/tved_extra/tved_extra.module).

tved_extra_preprocess_views_view_field(Array, 'views_view_field__released_products__field_product_code', Array) (Line: 287)
Drupal\Core\Theme\ThemeManager->render('views_view_field__released_products__field_product_code', Array) (Line: 422)
Drupal\Core\Render\Renderer->doRender(Array, ) (Line: 201)
Drupal\Core\Render\Renderer->render(Array) (Line: 1745)
Drupal\views\Plugin\views\field\FieldPluginBase->theme(Object) (Line: 779)
Drupal\views\Plugin\views\style\StylePluginBase->elementPreRenderRow(Array)
call_user_func_array(Array, Array) (Line: 101)
Drupal\Core\Render\Renderer->doTrustedCallback(Array, Array, 'Render #pre_render callbacks must be methods of a class that implements \Drupal\Core\Security\TrustedCallbackInterface or be an anonymous function. The callback was %s. See https://www.drupal.org/node/2966725', 'exception', 'Drupal\Core\Render\Element\RenderCallbackInterface') (Line: 772)
Drupal\Core\Render\Renderer->doCallback('#pre_render', Array, Array) (Line: 363)
Drupal\Core\Render\Renderer->doRender(Array, ) (Line: 201)
Drupal\Core\Render\Renderer->render(Array) (Line: 718)
Drupal\views\Plugin\views\style\StylePluginBase->renderFields(Array) (Line: 584)
Drupal\views\Plugin\views\style\StylePluginBase->renderGrouping(Array, Array, 1) (Line: 475)
Drupal\views\Plugin\views\style\StylePluginBase->render(Array) (Line: 2170)
Drupal\views\Plugin\views\display\DisplayPluginBase->render() (Line: 1533)
Drupal\views\ViewExecutable->render() (Line: 2460)
Drupal\views\Plugin\views\display\DisplayPluginBase->preview() (Line: 1662)
Drupal\views\ViewExecutable->preview('block_1', Array) (Line: 66)
Drupal\views\Element\View::preRenderViewElement(Array)
call_user_func_array(Array, Array) (Line: 101)
Drupal\Core\Render\Renderer->doTrustedCallback(Array, Array, 'Render #pre_render callbacks must be methods of a class that implements \Drupal\Core\Security\TrustedCallbackInterface or be an anonymous function. The callback was %s. See https://www.drupal.org/node/2966725', 'exception', 'Drupal\Core\Render\Element\RenderCallbackInterface') (Line: 772)
Drupal\Core\Render\Renderer->doCallback('#pre_render', Array, Array) (Line: 363)
Drupal\Core\Render\Renderer->doRender(Array, ) (Line: 201)
Drupal\Core\Render\Renderer->render(Array) (Line: 463)
Drupal\Core\Template\TwigExtension->escapeFilter(Object, Array, 'html', NULL, 1) (Line: 287)
__TwigTemplate_d5a181c5d5a34e95ac69fd4a40e422e75f193f8d5c96d558feec4be804367227->doDisplay(Array, Array) (Line: 405)
Twig\Template->displayWithErrorHandling(Array, Array) (Line: 378)
Twig\Template->display(Array) (Line: 64)
__TwigTemplate_110924c3879310d2dd16b05a2b777e94466e3e4c4dd246bef188dc9ff05805ec->doDisplay(Array, Array) (Line: 405)
Twig\Template->displayWithErrorHandling(Array, Array) (Line: 378)
Twig\Template->display(Array) (Line: 390)
Twig\Template->render(Array) (Line: 55)
twig_render_template('themes/custom/tved/templates/layout/node--products.html.twig', Array) (Line: 384)
Drupal\Core\Theme\ThemeManager->render('node', Array) (Line: 422)
Drupal\Core\Render\Renderer->doRender(Array, ) (Line: 201)
Drupal\Core\Render\Renderer->render(Array, ) (Line: 241)
Drupal\Core\Render\MainContent\HtmlRenderer->Drupal\Core\Render\MainContent\{closure}() (Line: 564)
Drupal\Core\Render\Renderer->executeInRenderContext(Object, Object) (Line: 242)
Drupal\Core\Render\MainContent\HtmlRenderer->prepare(Array, Object, Object) (Line: 132)
Drupal\Core\Render\MainContent\HtmlRenderer->renderResponse(Array, Object, Object) (Line: 90)
Drupal\Core\EventSubscriber\MainContentViewSubscriber->onViewRenderArray(Object, 'kernel.view', Object)
call_user_func(Array, Object, 'kernel.view', Object) (Line: 142)
Drupal\Component\EventDispatcher\ContainerAwareEventDispatcher->dispatch(Object, 'kernel.view') (Line: 163)
Symfony\Component\HttpKernel\HttpKernel->handleRaw(Object, 1) (Line: 80)
Symfony\Component\HttpKernel\HttpKernel->handle(Object, 1, 1) (Line: 58)
Drupal\Core\StackMiddleware\Session->handle(Object, 1, 1) (Line: 48)
Drupal\Core\StackMiddleware\KernelPreHandle->handle(Object, 1, 1) (Line: 191)
Drupal\page_cache\StackMiddleware\PageCache->fetch(Object, 1, 1) (Line: 128)
Drupal\page_cache\StackMiddleware\PageCache->lookup(Object, 1, 1) (Line: 82)
Drupal\page_cache\StackMiddleware\PageCache->handle(Object, 1, 1) (Line: 48)
Drupal\Core\StackMiddleware\ReverseProxyMiddleware->handle(Object, 1, 1) (Line: 51)
Drupal\Core\StackMiddleware\NegotiationMiddleware->handle(Object, 1, 1) (Line: 23)
Stack\StackedHttpKernel->handle(Object, 1, 1) (Line: 708)
Drupal\Core\DrupalKernel->handle(Object) (Line: 19)


Notice: Undefined property: Drupal\views\ViewExecutable::$row_index in Drupal\views\Plugin\views\field\FieldPluginBase->getRenderTokens() (line 1637 of core/modules/views/src/Plugin/views/field/FieldPluginBase.php).

Drupal\views\Plugin\views\field\FieldPluginBase->getRenderTokens(Array) (Line: 1248)
Drupal\views\Plugin\views\field\FieldPluginBase->renderText(Array) (Line: 1184)
Drupal\views\Plugin\views\field\FieldPluginBase->advancedRender(Object) (Line: 238)
template_preprocess_views_view_field(Array, 'views_view_field', Array) (Line: 287)
Drupal\Core\Theme\ThemeManager->render('views_view_field', Array) (Line: 422)
Drupal\Core\Render\Renderer->doRender(Array, ) (Line: 201)
Drupal\Core\Render\Renderer->render(Array) (Line: 1745)
Drupal\views\Plugin\views\field\FieldPluginBase->theme(Object) (Line: 779)
Drupal\views\Plugin\views\style\StylePluginBase->elementPreRenderRow(Array)
call_user_func_array(Array, Array) (Line: 101)
Drupal\Core\Render\Renderer->doTrustedCallback(Array, Array, 'Render #pre_render callbacks must be methods of a class that implements \Drupal\Core\Security\TrustedCallbackInterface or be an anonymous function. The callback was %s. See https://www.drupal.org/node/2966725', 'exception', 'Drupal\Core\Render\Element\RenderCallbackInterface') (Line: 772)
Drupal\Core\Render\Renderer->doCallback('#pre_render', Array, Array) (Line: 363)
Drupal\Core\Render\Renderer->doRender(Array, ) (Line: 201)
Drupal\Core\Render\Renderer->render(Array) (Line: 718)
Drupal\views\Plugin\views\style\StylePluginBase->renderFields(Array) (Line: 584)
Drupal\views\Plugin\views\style\StylePluginBase->renderGrouping(Array, Array, 1) (Line: 475)
Drupal\views\Plugin\views\style\StylePluginBase->render(Array) (Line: 2170)
Drupal\views\Plugin\views\display\DisplayPluginBase->render() (Line: 1533)
Drupal\views\ViewExecutable->render() (Line: 2460)
Drupal\views\Plugin\views\display\DisplayPluginBase->preview() (Line: 1662)
Drupal\views\ViewExecutable->preview('block_1', Array) (Line: 66)
Drupal\views\Element\View::preRenderViewElement(Array)
call_user_func_array(Array, Array) (Line: 101)
Drupal\Core\Render\Renderer->doTrustedCallback(Array, Array, 'Render #pre_render callbacks must be methods of a class that implements \Drupal\Core\Security\TrustedCallbackInterface or be an anonymous function. The callback was %s. See https://www.drupal.org/node/2966725', 'exception', 'Drupal\Core\Render\Element\RenderCallbackInterface') (Line: 772)
Drupal\Core\Render\Renderer->doCallback('#pre_render', Array, Array) (Line: 363)
Drupal\Core\Render\Renderer->doRender(Array, ) (Line: 201)
Drupal\Core\Render\Renderer->render(Array) (Line: 463)
Drupal\Core\Template\TwigExtension->escapeFilter(Object, Array, 'html', NULL, 1) (Line: 287)
__TwigTemplate_d5a181c5d5a34e95ac69fd4a40e422e75f193f8d5c96d558feec4be804367227->doDisplay(Array, Array) (Line: 405)
Twig\Template->displayWithErrorHandling(Array, Array) (Line: 378)
Twig\Template->display(Array) (Line: 64)
__TwigTemplate_110924c3879310d2dd16b05a2b777e94466e3e4c4dd246bef188dc9ff05805ec->doDisplay(Array, Array) (Line: 405)
Twig\Template->displayWithErrorHandling(Array, Array) (Line: 378)
Twig\Template->display(Array) (Line: 390)
Twig\Template->render(Array) (Line: 55)
twig_render_template('themes/custom/tved/templates/layout/node--products.html.twig', Array) (Line: 384)
Drupal\Core\Theme\ThemeManager->render('node', Array) (Line: 422)
Drupal\Core\Render\Renderer->doRender(Array, ) (Line: 201)
Drupal\Core\Render\Renderer->render(Array, ) (Line: 241)
Drupal\Core\Render\MainContent\HtmlRenderer->Drupal\Core\Render\MainContent\{closure}() (Line: 564)
Drupal\Core\Render\Renderer->executeInRenderContext(Object, Object) (Line: 242)
Drupal\Core\Render\MainContent\HtmlRenderer->prepare(Array, Object, Object) (Line: 132)
Drupal\Core\Render\MainContent\HtmlRenderer->renderResponse(Array, Object, Object) (Line: 90)
Drupal\Core\EventSubscriber\MainContentViewSubscriber->onViewRenderArray(Object, 'kernel.view', Object)
call_user_func(Array, Object, 'kernel.view', Object) (Line: 142)
Drupal\Component\EventDispatcher\ContainerAwareEventDispatcher->dispatch(Object, 'kernel.view') (Line: 163)
Symfony\Component\HttpKernel\HttpKernel->handleRaw(Object, 1) (Line: 80)
Symfony\Component\HttpKernel\HttpKernel->handle(Object, 1, 1) (Line: 58)
Drupal\Core\StackMiddleware\Session->handle(Object, 1, 1) (Line: 48)
Drupal\Core\StackMiddleware\KernelPreHandle->handle(Object, 1, 1) (Line: 191)
Drupal\page_cache\StackMiddleware\PageCache->fetch(Object, 1, 1) (Line: 128)
Drupal\page_cache\StackMiddleware\PageCache->lookup(Object, 1, 1) (Line: 82)
Drupal\page_cache\StackMiddleware\PageCache->handle(Object, 1, 1) (Line: 48)
Drupal\Core\StackMiddleware\ReverseProxyMiddleware->handle(Object, 1, 1) (Line: 51)
Drupal\Core\StackMiddleware\NegotiationMiddleware->handle(Object, 1, 1) (Line: 23)
Stack\StackedHttpKernel->handle(Object, 1, 1) (Line: 708)
Drupal\Core\DrupalKernel->handle(Object) (Line: 19)


Notice: Undefined property: Drupal\views\ViewExecutable::$row_index in Drupal\views\Plugin\views\field\FieldPluginBase->getRenderTokens() (line 1637 of core/modules/views/src/Plugin/views/field/FieldPluginBase.php).

Drupal\views\Plugin\views\field\FieldPluginBase->getRenderTokens(Array) (Line: 737)
Drupal\views\Plugin\views\style\StylePluginBase->renderFields(Array) (Line: 584)
Drupal\views\Plugin\views\style\StylePluginBase->renderGrouping(Array, Array, 1) (Line: 475)
Drupal\views\Plugin\views\style\StylePluginBase->render(Array) (Line: 2170)
Drupal\views\Plugin\views\display\DisplayPluginBase->render() (Line: 1533)
Drupal\views\ViewExecutable->render() (Line: 2460)
Drupal\views\Plugin\views\display\DisplayPluginBase->preview() (Line: 1662)
Drupal\views\ViewExecutable->preview('block_1', Array) (Line: 66)
Drupal\views\Element\View::preRenderViewElement(Array)
call_user_func_array(Array, Array) (Line: 101)
Drupal\Core\Render\Renderer->doTrustedCallback(Array, Array, 'Render #pre_render callbacks must be methods of a class that implements \Drupal\Core\Security\TrustedCallbackInterface or be an anonymous function. The callback was %s. See https://www.drupal.org/node/2966725', 'exception', 'Drupal\Core\Render\Element\RenderCallbackInterface') (Line: 772)
Drupal\Core\Render\Renderer->doCallback('#pre_render', Array, Array) (Line: 363)
Drupal\Core\Render\Renderer->doRender(Array, ) (Line: 201)
Drupal\Core\Render\Renderer->render(Array) (Line: 463)
Drupal\Core\Template\TwigExtension->escapeFilter(Object, Array, 'html', NULL, 1) (Line: 287)
__TwigTemplate_d5a181c5d5a34e95ac69fd4a40e422e75f193f8d5c96d558feec4be804367227->doDisplay(Array, Array) (Line: 405)
Twig\Template->displayWithErrorHandling(Array, Array) (Line: 378)
Twig\Template->display(Array) (Line: 64)
__TwigTemplate_110924c3879310d2dd16b05a2b777e94466e3e4c4dd246bef188dc9ff05805ec->doDisplay(Array, Array) (Line: 405)
Twig\Template->displayWithErrorHandling(Array, Array) (Line: 378)
Twig\Template->display(Array) (Line: 390)
Twig\Template->render(Array) (Line: 55)
twig_render_template('themes/custom/tved/templates/layout/node--products.html.twig', Array) (Line: 384)
Drupal\Core\Theme\ThemeManager->render('node', Array) (Line: 422)
Drupal\Core\Render\Renderer->doRender(Array, ) (Line: 201)
Drupal\Core\Render\Renderer->render(Array, ) (Line: 241)
Drupal\Core\Render\MainContent\HtmlRenderer->Drupal\Core\Render\MainContent\{closure}() (Line: 564)
Drupal\Core\Render\Renderer->executeInRenderContext(Object, Object) (Line: 242)
Drupal\Core\Render\MainContent\HtmlRenderer->prepare(Array, Object, Object) (Line: 132)
Drupal\Core\Render\MainContent\HtmlRenderer->renderResponse(Array, Object, Object) (Line: 90)
Drupal\Core\EventSubscriber\MainContentViewSubscriber->onViewRenderArray(Object, 'kernel.view', Object)
call_user_func(Array, Object, 'kernel.view', Object) (Line: 142)
Drupal\Component\EventDispatcher\ContainerAwareEventDispatcher->dispatch(Object, 'kernel.view') (Line: 163)
Symfony\Component\HttpKernel\HttpKernel->handleRaw(Object, 1) (Line: 80)
Symfony\Component\HttpKernel\HttpKernel->handle(Object, 1, 1) (Line: 58)
Drupal\Core\StackMiddleware\Session->handle(Object, 1, 1) (Line: 48)
Drupal\Core\StackMiddleware\KernelPreHandle->handle(Object, 1, 1) (Line: 191)
Drupal\page_cache\StackMiddleware\PageCache->fetch(Object, 1, 1) (Line: 128)
Drupal\page_cache\StackMiddleware\PageCache->lookup(Object, 1, 1) (Line: 82)
Drupal\page_cache\StackMiddleware\PageCache->handle(Object, 1, 1) (Line: 48)
Drupal\Core\StackMiddleware\ReverseProxyMiddleware->handle(Object, 1, 1) (Line: 51)
Drupal\Core\StackMiddleware\NegotiationMiddleware->handle(Object, 1, 1) (Line: 23)
Stack\StackedHttpKernel->handle(Object, 1, 1) (Line: 708)
Drupal\Core\DrupalKernel->handle(Object) (Line: 19)


Deprecated function: Function money_format() is deprecated in tved_extra_preprocess_views_view_field() (line 2815 of modules/custom/tved_extra/tved_extra.module).

tved_extra_preprocess_views_view_field(Array, 'views_view_field__released_products__field_product_code', Array) (Line: 287)
Drupal\Core\Theme\ThemeManager->render('views_view_field__released_products__field_product_code', Array) (Line: 422)
Drupal\Core\Render\Renderer->doRender(Array, ) (Line: 201)
Drupal\Core\Render\Renderer->render(Array) (Line: 1745)
Drupal\views\Plugin\views\field\FieldPluginBase->theme(Object) (Line: 779)
Drupal\views\Plugin\views\style\StylePluginBase->elementPreRenderRow(Array)
call_user_func_array(Array, Array) (Line: 101)
Drupal\Core\Render\Renderer->doTrustedCallback(Array, Array, 'Render #pre_render callbacks must be methods of a class that implements \Drupal\Core\Security\TrustedCallbackInterface or be an anonymous function. The callback was %s. See https://www.drupal.org/node/2966725', 'exception', 'Drupal\Core\Render\Element\RenderCallbackInterface') (Line: 772)
Drupal\Core\Render\Renderer->doCallback('#pre_render', Array, Array) (Line: 363)
Drupal\Core\Render\Renderer->doRender(Array, ) (Line: 201)
Drupal\Core\Render\Renderer->render(Array) (Line: 718)
Drupal\views\Plugin\views\style\StylePluginBase->renderFields(Array) (Line: 584)
Drupal\views\Plugin\views\style\StylePluginBase->renderGrouping(Array, Array, 1) (Line: 475)
Drupal\views\Plugin\views\style\StylePluginBase->render(Array) (Line: 2170)
Drupal\views\Plugin\views\display\DisplayPluginBase->render() (Line: 1533)
Drupal\views\ViewExecutable->render() (Line: 2460)
Drupal\views\Plugin\views\display\DisplayPluginBase->preview() (Line: 1662)
Drupal\views\ViewExecutable->preview('block_1', Array) (Line: 66)
Drupal\views\Element\View::preRenderViewElement(Array)
call_user_func_array(Array, Array) (Line: 101)
Drupal\Core\Render\Renderer->doTrustedCallback(Array, Array, 'Render #pre_render callbacks must be methods of a class that implements \Drupal\Core\Security\TrustedCallbackInterface or be an anonymous function. The callback was %s. See https://www.drupal.org/node/2966725', 'exception', 'Drupal\Core\Render\Element\RenderCallbackInterface') (Line: 772)
Drupal\Core\Render\Renderer->doCallback('#pre_render', Array, Array) (Line: 363)
Drupal\Core\Render\Renderer->doRender(Array, ) (Line: 201)
Drupal\Core\Render\Renderer->render(Array) (Line: 463)
Drupal\Core\Template\TwigExtension->escapeFilter(Object, Array, 'html', NULL, 1) (Line: 287)
__TwigTemplate_d5a181c5d5a34e95ac69fd4a40e422e75f193f8d5c96d558feec4be804367227->doDisplay(Array, Array) (Line: 405)
Twig\Template->displayWithErrorHandling(Array, Array) (Line: 378)
Twig\Template->display(Array) (Line: 64)
__TwigTemplate_110924c3879310d2dd16b05a2b777e94466e3e4c4dd246bef188dc9ff05805ec->doDisplay(Array, Array) (Line: 405)
Twig\Template->displayWithErrorHandling(Array, Array) (Line: 378)
Twig\Template->display(Array) (Line: 390)
Twig\Template->render(Array) (Line: 55)
twig_render_template('themes/custom/tved/templates/layout/node--products.html.twig', Array) (Line: 384)
Drupal\Core\Theme\ThemeManager->render('node', Array) (Line: 422)
Drupal\Core\Render\Renderer->doRender(Array, ) (Line: 201)
Drupal\Core\Render\Renderer->render(Array, ) (Line: 241)
Drupal\Core\Render\MainContent\HtmlRenderer->Drupal\Core\Render\MainContent\{closure}() (Line: 564)
Drupal\Core\Render\Renderer->executeInRenderContext(Object, Object) (Line: 242)
Drupal\Core\Render\MainContent\HtmlRenderer->prepare(Array, Object, Object) (Line: 132)
Drupal\Core\Render\MainContent\HtmlRenderer->renderResponse(Array, Object, Object) (Line: 90)
Drupal\Core\EventSubscriber\MainContentViewSubscriber->onViewRenderArray(Object, 'kernel.view', Object)
call_user_func(Array, Object, 'kernel.view', Object) (Line: 142)
Drupal\Component\EventDispatcher\ContainerAwareEventDispatcher->dispatch(Object, 'kernel.view') (Line: 163)
Symfony\Component\HttpKernel\HttpKernel->handleRaw(Object, 1) (Line: 80)
Symfony\Component\HttpKernel\HttpKernel->handle(Object, 1, 1) (Line: 58)
Drupal\Core\StackMiddleware\Session->handle(Object, 1, 1) (Line: 48)
Drupal\Core\StackMiddleware\KernelPreHandle->handle(Object, 1, 1) (Line: 191)
Drupal\page_cache\StackMiddleware\PageCache->fetch(Object, 1, 1) (Line: 128)
Drupal\page_cache\StackMiddleware\PageCache->lookup(Object, 1, 1) (Line: 82)
Drupal\page_cache\StackMiddleware\PageCache->handle(Object, 1, 1) (Line: 48)
Drupal\Core\StackMiddleware\ReverseProxyMiddleware->handle(Object, 1, 1) (Line: 51)
Drupal\Core\StackMiddleware\NegotiationMiddleware->handle(Object, 1, 1) (Line: 23)
Stack\StackedHttpKernel->handle(Object, 1, 1) (Line: 708)
Drupal\Core\DrupalKernel->handle(Object) (Line: 19)


Notice: Undefined property: Drupal\views\ViewExecutable::$row_index in Drupal\views\Plugin\views\field\FieldPluginBase->getRenderTokens() (line 1637 of core/modules/views/src/Plugin/views/field/FieldPluginBase.php).

Drupal\views\Plugin\views\field\FieldPluginBase->getRenderTokens(Array) (Line: 1248)
Drupal\views\Plugin\views\field\FieldPluginBase->renderText(Array) (Line: 1184)
Drupal\views\Plugin\views\field\FieldPluginBase->advancedRender(Object) (Line: 238)
template_preprocess_views_view_field(Array, 'views_view_field', Array) (Line: 287)
Drupal\Core\Theme\ThemeManager->render('views_view_field', Array) (Line: 422)
Drupal\Core\Render\Renderer->doRender(Array, ) (Line: 201)
Drupal\Core\Render\Renderer->render(Array) (Line: 1745)
Drupal\views\Plugin\views\field\FieldPluginBase->theme(Object) (Line: 779)
Drupal\views\Plugin\views\style\StylePluginBase->elementPreRenderRow(Array)
call_user_func_array(Array, Array) (Line: 101)
Drupal\Core\Render\Renderer->doTrustedCallback(Array, Array, 'Render #pre_render callbacks must be methods of a class that implements \Drupal\Core\Security\TrustedCallbackInterface or be an anonymous function. The callback was %s. See https://www.drupal.org/node/2966725', 'exception', 'Drupal\Core\Render\Element\RenderCallbackInterface') (Line: 772)
Drupal\Core\Render\Renderer->doCallback('#pre_render', Array, Array) (Line: 363)
Drupal\Core\Render\Renderer->doRender(Array, ) (Line: 201)
Drupal\Core\Render\Renderer->render(Array) (Line: 718)
Drupal\views\Plugin\views\style\StylePluginBase->renderFields(Array) (Line: 584)
Drupal\views\Plugin\views\style\StylePluginBase->renderGrouping(Array, Array, 1) (Line: 475)
Drupal\views\Plugin\views\style\StylePluginBase->render(Array) (Line: 2170)
Drupal\views\Plugin\views\display\DisplayPluginBase->render() (Line: 1533)
Drupal\views\ViewExecutable->render() (Line: 2460)
Drupal\views\Plugin\views\display\DisplayPluginBase->preview() (Line: 1662)
Drupal\views\ViewExecutable->preview('block_1', Array) (Line: 66)
Drupal\views\Element\View::preRenderViewElement(Array)
call_user_func_array(Array, Array) (Line: 101)
Drupal\Core\Render\Renderer->doTrustedCallback(Array, Array, 'Render #pre_render callbacks must be methods of a class that implements \Drupal\Core\Security\TrustedCallbackInterface or be an anonymous function. The callback was %s. See https://www.drupal.org/node/2966725', 'exception', 'Drupal\Core\Render\Element\RenderCallbackInterface') (Line: 772)
Drupal\Core\Render\Renderer->doCallback('#pre_render', Array, Array) (Line: 363)
Drupal\Core\Render\Renderer->doRender(Array, ) (Line: 201)
Drupal\Core\Render\Renderer->render(Array) (Line: 463)
Drupal\Core\Template\TwigExtension->escapeFilter(Object, Array, 'html', NULL, 1) (Line: 287)
__TwigTemplate_d5a181c5d5a34e95ac69fd4a40e422e75f193f8d5c96d558feec4be804367227->doDisplay(Array, Array) (Line: 405)
Twig\Template->displayWithErrorHandling(Array, Array) (Line: 378)
Twig\Template->display(Array) (Line: 64)
__TwigTemplate_110924c3879310d2dd16b05a2b777e94466e3e4c4dd246bef188dc9ff05805ec->doDisplay(Array, Array) (Line: 405)
Twig\Template->displayWithErrorHandling(Array, Array) (Line: 378)
Twig\Template->display(Array) (Line: 390)
Twig\Template->render(Array) (Line: 55)
twig_render_template('themes/custom/tved/templates/layout/node--products.html.twig', Array) (Line: 384)
Drupal\Core\Theme\ThemeManager->render('node', Array) (Line: 422)
Drupal\Core\Render\Renderer->doRender(Array, ) (Line: 201)
Drupal\Core\Render\Renderer->render(Array, ) (Line: 241)
Drupal\Core\Render\MainContent\HtmlRenderer->Drupal\Core\Render\MainContent\{closure}() (Line: 564)
Drupal\Core\Render\Renderer->executeInRenderContext(Object, Object) (Line: 242)
Drupal\Core\Render\MainContent\HtmlRenderer->prepare(Array, Object, Object) (Line: 132)
Drupal\Core\Render\MainContent\HtmlRenderer->renderResponse(Array, Object, Object) (Line: 90)
Drupal\Core\EventSubscriber\MainContentViewSubscriber->onViewRenderArray(Object, 'kernel.view', Object)
call_user_func(Array, Object, 'kernel.view', Object) (Line: 142)
Drupal\Component\EventDispatcher\ContainerAwareEventDispatcher->dispatch(Object, 'kernel.view') (Line: 163)
Symfony\Component\HttpKernel\HttpKernel->handleRaw(Object, 1) (Line: 80)
Symfony\Component\HttpKernel\HttpKernel->handle(Object, 1, 1) (Line: 58)
Drupal\Core\StackMiddleware\Session->handle(Object, 1, 1) (Line: 48)
Drupal\Core\StackMiddleware\KernelPreHandle->handle(Object, 1, 1) (Line: 191)
Drupal\page_cache\StackMiddleware\PageCache->fetch(Object, 1, 1) (Line: 128)
Drupal\page_cache\StackMiddleware\PageCache->lookup(Object, 1, 1) (Line: 82)
Drupal\page_cache\StackMiddleware\PageCache->handle(Object, 1, 1) (Line: 48)
Drupal\Core\StackMiddleware\ReverseProxyMiddleware->handle(Object, 1, 1) (Line: 51)
Drupal\Core\StackMiddleware\NegotiationMiddleware->handle(Object, 1, 1) (Line: 23)
Stack\StackedHttpKernel->handle(Object, 1, 1) (Line: 708)
Drupal\Core\DrupalKernel->handle(Object) (Line: 19)


Notice: Undefined property: Drupal\views\ViewExecutable::$row_index in Drupal\views\Plugin\views\field\FieldPluginBase->getRenderTokens() (line 1637 of core/modules/views/src/Plugin/views/field/FieldPluginBase.php).

Drupal\views\Plugin\views\field\FieldPluginBase->getRenderTokens(Array) (Line: 737)
Drupal\views\Plugin\views\style\StylePluginBase->renderFields(Array) (Line: 584)
Drupal\views\Plugin\views\style\StylePluginBase->renderGrouping(Array, Array, 1) (Line: 475)
Drupal\views\Plugin\views\style\StylePluginBase->render(Array) (Line: 2170)
Drupal\views\Plugin\views\display\DisplayPluginBase->render() (Line: 1533)
Drupal\views\ViewExecutable->render() (Line: 2460)
Drupal\views\Plugin\views\display\DisplayPluginBase->preview() (Line: 1662)
Drupal\views\ViewExecutable->preview('block_1', Array) (Line: 66)
Drupal\views\Element\View::preRenderViewElement(Array)
call_user_func_array(Array, Array) (Line: 101)
Drupal\Core\Render\Renderer->doTrustedCallback(Array, Array, 'Render #pre_render callbacks must be methods of a class that implements \Drupal\Core\Security\TrustedCallbackInterface or be an anonymous function. The callback was %s. See https://www.drupal.org/node/2966725', 'exception', 'Drupal\Core\Render\Element\RenderCallbackInterface') (Line: 772)
Drupal\Core\Render\Renderer->doCallback('#pre_render', Array, Array) (Line: 363)
Drupal\Core\Render\Renderer->doRender(Array, ) (Line: 201)
Drupal\Core\Render\Renderer->render(Array) (Line: 463)
Drupal\Core\Template\TwigExtension->escapeFilter(Object, Array, 'html', NULL, 1) (Line: 287)
__TwigTemplate_d5a181c5d5a34e95ac69fd4a40e422e75f193f8d5c96d558feec4be804367227->doDisplay(Array, Array) (Line: 405)
Twig\Template->displayWithErrorHandling(Array, Array) (Line: 378)
Twig\Template->display(Array) (Line: 64)
__TwigTemplate_110924c3879310d2dd16b05a2b777e94466e3e4c4dd246bef188dc9ff05805ec->doDisplay(Array, Array) (Line: 405)
Twig\Template->displayWithErrorHandling(Array, Array) (Line: 378)
Twig\Template->display(Array) (Line: 390)
Twig\Template->render(Array) (Line: 55)
twig_render_template('themes/custom/tved/templates/layout/node--products.html.twig', Array) (Line: 384)
Drupal\Core\Theme\ThemeManager->render('node', Array) (Line: 422)
Drupal\Core\Render\Renderer->doRender(Array, ) (Line: 201)
Drupal\Core\Render\Renderer->render(Array, ) (Line: 241)
Drupal\Core\Render\MainContent\HtmlRenderer->Drupal\Core\Render\MainContent\{closure}() (Line: 564)
Drupal\Core\Render\Renderer->executeInRenderContext(Object, Object) (Line: 242)
Drupal\Core\Render\MainContent\HtmlRenderer->prepare(Array, Object, Object) (Line: 132)
Drupal\Core\Render\MainContent\HtmlRenderer->renderResponse(Array, Object, Object) (Line: 90)
Drupal\Core\EventSubscriber\MainContentViewSubscriber->onViewRenderArray(Object, 'kernel.view', Object)
call_user_func(Array, Object, 'kernel.view', Object) (Line: 142)
Drupal\Component\EventDispatcher\ContainerAwareEventDispatcher->dispatch(Object, 'kernel.view') (Line: 163)
Symfony\Component\HttpKernel\HttpKernel->handleRaw(Object, 1) (Line: 80)
Symfony\Component\HttpKernel\HttpKernel->handle(Object, 1, 1) (Line: 58)
Drupal\Core\StackMiddleware\Session->handle(Object, 1, 1) (Line: 48)
Drupal\Core\StackMiddleware\KernelPreHandle->handle(Object, 1, 1) (Line: 191)
Drupal\page_cache\StackMiddleware\PageCache->fetch(Object, 1, 1) (Line: 128)
Drupal\page_cache\StackMiddleware\PageCache->lookup(Object, 1, 1) (Line: 82)
Drupal\page_cache\StackMiddleware\PageCache->handle(Object, 1, 1) (Line: 48)
Drupal\Core\StackMiddleware\ReverseProxyMiddleware->handle(Object, 1, 1) (Line: 51)
Drupal\Core\StackMiddleware\NegotiationMiddleware->handle(Object, 1, 1) (Line: 23)
Stack\StackedHttpKernel->handle(Object, 1, 1) (Line: 708)
Drupal\Core\DrupalKernel->handle(Object) (Line: 19)


Deprecated function: Function money_format() is deprecated in tved_extra_preprocess_views_view_field() (line 2873 of modules/custom/tved_extra/tved_extra.module).

tved_extra_preprocess_views_view_field(Array, 'views_view_field__released_products__field_product_code', Array) (Line: 287)
Drupal\Core\Theme\ThemeManager->render('views_view_field__released_products__field_product_code', Array) (Line: 422)
Drupal\Core\Render\Renderer->doRender(Array, ) (Line: 201)
Drupal\Core\Render\Renderer->render(Array) (Line: 1745)
Drupal\views\Plugin\views\field\FieldPluginBase->theme(Object) (Line: 779)
Drupal\views\Plugin\views\style\StylePluginBase->elementPreRenderRow(Array)
call_user_func_array(Array, Array) (Line: 101)
Drupal\Core\Render\Renderer->doTrustedCallback(Array, Array, 'Render #pre_render callbacks must be methods of a class that implements \Drupal\Core\Security\TrustedCallbackInterface or be an anonymous function. The callback was %s. See https://www.drupal.org/node/2966725', 'exception', 'Drupal\Core\Render\Element\RenderCallbackInterface') (Line: 772)
Drupal\Core\Render\Renderer->doCallback('#pre_render', Array, Array) (Line: 363)
Drupal\Core\Render\Renderer->doRender(Array, ) (Line: 201)
Drupal\Core\Render\Renderer->render(Array) (Line: 718)
Drupal\views\Plugin\views\style\StylePluginBase->renderFields(Array) (Line: 584)
Drupal\views\Plugin\views\style\StylePluginBase->renderGrouping(Array, Array, 1) (Line: 475)
Drupal\views\Plugin\views\style\StylePluginBase->render(Array) (Line: 2170)
Drupal\views\Plugin\views\display\DisplayPluginBase->render() (Line: 1533)
Drupal\views\ViewExecutable->render() (Line: 2460)
Drupal\views\Plugin\views\display\DisplayPluginBase->preview() (Line: 1662)
Drupal\views\ViewExecutable->preview('block_1', Array) (Line: 66)
Drupal\views\Element\View::preRenderViewElement(Array)
call_user_func_array(Array, Array) (Line: 101)
Drupal\Core\Render\Renderer->doTrustedCallback(Array, Array, 'Render #pre_render callbacks must be methods of a class that implements \Drupal\Core\Security\TrustedCallbackInterface or be an anonymous function. The callback was %s. See https://www.drupal.org/node/2966725', 'exception', 'Drupal\Core\Render\Element\RenderCallbackInterface') (Line: 772)
Drupal\Core\Render\Renderer->doCallback('#pre_render', Array, Array) (Line: 363)
Drupal\Core\Render\Renderer->doRender(Array, ) (Line: 201)
Drupal\Core\Render\Renderer->render(Array) (Line: 463)
Drupal\Core\Template\TwigExtension->escapeFilter(Object, Array, 'html', NULL, 1) (Line: 287)
__TwigTemplate_d5a181c5d5a34e95ac69fd4a40e422e75f193f8d5c96d558feec4be804367227->doDisplay(Array, Array) (Line: 405)
Twig\Template->displayWithErrorHandling(Array, Array) (Line: 378)
Twig\Template->display(Array) (Line: 64)
__TwigTemplate_110924c3879310d2dd16b05a2b777e94466e3e4c4dd246bef188dc9ff05805ec->doDisplay(Array, Array) (Line: 405)
Twig\Template->displayWithErrorHandling(Array, Array) (Line: 378)
Twig\Template->display(Array) (Line: 390)
Twig\Template->render(Array) (Line: 55)
twig_render_template('themes/custom/tved/templates/layout/node--products.html.twig', Array) (Line: 384)
Drupal\Core\Theme\ThemeManager->render('node', Array) (Line: 422)
Drupal\Core\Render\Renderer->doRender(Array, ) (Line: 201)
Drupal\Core\Render\Renderer->render(Array, ) (Line: 241)
Drupal\Core\Render\MainContent\HtmlRenderer->Drupal\Core\Render\MainContent\{closure}() (Line: 564)
Drupal\Core\Render\Renderer->executeInRenderContext(Object, Object) (Line: 242)
Drupal\Core\Render\MainContent\HtmlRenderer->prepare(Array, Object, Object) (Line: 132)
Drupal\Core\Render\MainContent\HtmlRenderer->renderResponse(Array, Object, Object) (Line: 90)
Drupal\Core\EventSubscriber\MainContentViewSubscriber->onViewRenderArray(Object, 'kernel.view', Object)
call_user_func(Array, Object, 'kernel.view', Object) (Line: 142)
Drupal\Component\EventDispatcher\ContainerAwareEventDispatcher->dispatch(Object, 'kernel.view') (Line: 163)
Symfony\Component\HttpKernel\HttpKernel->handleRaw(Object, 1) (Line: 80)
Symfony\Component\HttpKernel\HttpKernel->handle(Object, 1, 1) (Line: 58)
Drupal\Core\StackMiddleware\Session->handle(Object, 1, 1) (Line: 48)
Drupal\Core\StackMiddleware\KernelPreHandle->handle(Object, 1, 1) (Line: 191)
Drupal\page_cache\StackMiddleware\PageCache->fetch(Object, 1, 1) (Line: 128)
Drupal\page_cache\StackMiddleware\PageCache->lookup(Object, 1, 1) (Line: 82)
Drupal\page_cache\StackMiddleware\PageCache->handle(Object, 1, 1) (Line: 48)
Drupal\Core\StackMiddleware\ReverseProxyMiddleware->handle(Object, 1, 1) (Line: 51)
Drupal\Core\StackMiddleware\NegotiationMiddleware->handle(Object, 1, 1) (Line: 23)
Stack\StackedHttpKernel->handle(Object, 1, 1) (Line: 708)
Drupal\Core\DrupalKernel->handle(Object) (Line: 19)


Notice: Undefined property: Drupal\views\ViewExecutable::$row_index in Drupal\views\Plugin\views\field\FieldPluginBase->getRenderTokens() (line 1637 of core/modules/views/src/Plugin/views/field/FieldPluginBase.php).

Drupal\views\Plugin\views\field\FieldPluginBase->getRenderTokens(Array) (Line: 1248)
Drupal\views\Plugin\views\field\FieldPluginBase->renderText(Array) (Line: 1184)
Drupal\views\Plugin\views\field\FieldPluginBase->advancedRender(Object) (Line: 238)
template_preprocess_views_view_field(Array, 'views_view_field', Array) (Line: 287)
Drupal\Core\Theme\ThemeManager->render('views_view_field', Array) (Line: 422)
Drupal\Core\Render\Renderer->doRender(Array, ) (Line: 201)
Drupal\Core\Render\Renderer->render(Array) (Line: 1745)
Drupal\views\Plugin\views\field\FieldPluginBase->theme(Object) (Line: 779)
Drupal\views\Plugin\views\style\StylePluginBase->elementPreRenderRow(Array)
call_user_func_array(Array, Array) (Line: 101)
Drupal\Core\Render\Renderer->doTrustedCallback(Array, Array, 'Render #pre_render callbacks must be methods of a class that implements \Drupal\Core\Security\TrustedCallbackInterface or be an anonymous function. The callback was %s. See https://www.drupal.org/node/2966725', 'exception', 'Drupal\Core\Render\Element\RenderCallbackInterface') (Line: 772)
Drupal\Core\Render\Renderer->doCallback('#pre_render', Array, Array) (Line: 363)
Drupal\Core\Render\Renderer->doRender(Array, ) (Line: 201)
Drupal\Core\Render\Renderer->render(Array) (Line: 718)
Drupal\views\Plugin\views\style\StylePluginBase->renderFields(Array) (Line: 584)
Drupal\views\Plugin\views\style\StylePluginBase->renderGrouping(Array, Array, 1) (Line: 475)
Drupal\views\Plugin\views\style\StylePluginBase->render(Array) (Line: 2170)
Drupal\views\Plugin\views\display\DisplayPluginBase->render() (Line: 1533)
Drupal\views\ViewExecutable->render() (Line: 2460)
Drupal\views\Plugin\views\display\DisplayPluginBase->preview() (Line: 1662)
Drupal\views\ViewExecutable->preview('block_1', Array) (Line: 66)
Drupal\views\Element\View::preRenderViewElement(Array)
call_user_func_array(Array, Array) (Line: 101)
Drupal\Core\Render\Renderer->doTrustedCallback(Array, Array, 'Render #pre_render callbacks must be methods of a class that implements \Drupal\Core\Security\TrustedCallbackInterface or be an anonymous function. The callback was %s. See https://www.drupal.org/node/2966725', 'exception', 'Drupal\Core\Render\Element\RenderCallbackInterface') (Line: 772)
Drupal\Core\Render\Renderer->doCallback('#pre_render', Array, Array) (Line: 363)
Drupal\Core\Render\Renderer->doRender(Array, ) (Line: 201)
Drupal\Core\Render\Renderer->render(Array) (Line: 463)
Drupal\Core\Template\TwigExtension->escapeFilter(Object, Array, 'html', NULL, 1) (Line: 287)
__TwigTemplate_d5a181c5d5a34e95ac69fd4a40e422e75f193f8d5c96d558feec4be804367227->doDisplay(Array, Array) (Line: 405)
Twig\Template->displayWithErrorHandling(Array, Array) (Line: 378)
Twig\Template->display(Array) (Line: 64)
__TwigTemplate_110924c3879310d2dd16b05a2b777e94466e3e4c4dd246bef188dc9ff05805ec->doDisplay(Array, Array) (Line: 405)
Twig\Template->displayWithErrorHandling(Array, Array) (Line: 378)
Twig\Template->display(Array) (Line: 390)
Twig\Template->render(Array) (Line: 55)
twig_render_template('themes/custom/tved/templates/layout/node--products.html.twig', Array) (Line: 384)
Drupal\Core\Theme\ThemeManager->render('node', Array) (Line: 422)
Drupal\Core\Render\Renderer->doRender(Array, ) (Line: 201)
Drupal\Core\Render\Renderer->render(Array, ) (Line: 241)
Drupal\Core\Render\MainContent\HtmlRenderer->Drupal\Core\Render\MainContent\{closure}() (Line: 564)
Drupal\Core\Render\Renderer->executeInRenderContext(Object, Object) (Line: 242)
Drupal\Core\Render\MainContent\HtmlRenderer->prepare(Array, Object, Object) (Line: 132)
Drupal\Core\Render\MainContent\HtmlRenderer->renderResponse(Array, Object, Object) (Line: 90)
Drupal\Core\EventSubscriber\MainContentViewSubscriber->onViewRenderArray(Object, 'kernel.view', Object)
call_user_func(Array, Object, 'kernel.view', Object) (Line: 142)
Drupal\Component\EventDispatcher\ContainerAwareEventDispatcher->dispatch(Object, 'kernel.view') (Line: 163)
Symfony\Component\HttpKernel\HttpKernel->handleRaw(Object, 1) (Line: 80)
Symfony\Component\HttpKernel\HttpKernel->handle(Object, 1, 1) (Line: 58)
Drupal\Core\StackMiddleware\Session->handle(Object, 1, 1) (Line: 48)
Drupal\Core\StackMiddleware\KernelPreHandle->handle(Object, 1, 1) (Line: 191)
Drupal\page_cache\StackMiddleware\PageCache->fetch(Object, 1, 1) (Line: 128)
Drupal\page_cache\StackMiddleware\PageCache->lookup(Object, 1, 1) (Line: 82)
Drupal\page_cache\StackMiddleware\PageCache->handle(Object, 1, 1) (Line: 48)
Drupal\Core\StackMiddleware\ReverseProxyMiddleware->handle(Object, 1, 1) (Line: 51)
Drupal\Core\StackMiddleware\NegotiationMiddleware->handle(Object, 1, 1) (Line: 23)
Stack\StackedHttpKernel->handle(Object, 1, 1) (Line: 708)
Drupal\Core\DrupalKernel->handle(Object) (Line: 19)


Notice: Undefined property: Drupal\views\ViewExecutable::$row_index in Drupal\views\Plugin\views\field\FieldPluginBase->getRenderTokens() (line 1637 of core/modules/views/src/Plugin/views/field/FieldPluginBase.php).

Drupal\views\Plugin\views\field\FieldPluginBase->getRenderTokens(Array) (Line: 737)
Drupal\views\Plugin\views\style\StylePluginBase->renderFields(Array) (Line: 584)
Drupal\views\Plugin\views\style\StylePluginBase->renderGrouping(Array, Array, 1) (Line: 475)
Drupal\views\Plugin\views\style\StylePluginBase->render(Array) (Line: 2170)
Drupal\views\Plugin\views\display\DisplayPluginBase->render() (Line: 1533)
Drupal\views\ViewExecutable->render() (Line: 2460)
Drupal\views\Plugin\views\display\DisplayPluginBase->preview() (Line: 1662)
Drupal\views\ViewExecutable->preview('block_1', Array) (Line: 66)
Drupal\views\Element\View::preRenderViewElement(Array)
call_user_func_array(Array, Array) (Line: 101)
Drupal\Core\Render\Renderer->doTrustedCallback(Array, Array, 'Render #pre_render callbacks must be methods of a class that implements \Drupal\Core\Security\TrustedCallbackInterface or be an anonymous function. The callback was %s. See https://www.drupal.org/node/2966725', 'exception', 'Drupal\Core\Render\Element\RenderCallbackInterface') (Line: 772)
Drupal\Core\Render\Renderer->doCallback('#pre_render', Array, Array) (Line: 363)
Drupal\Core\Render\Renderer->doRender(Array, ) (Line: 201)
Drupal\Core\Render\Renderer->render(Array) (Line: 463)
Drupal\Core\Template\TwigExtension->escapeFilter(Object, Array, 'html', NULL, 1) (Line: 287)
__TwigTemplate_d5a181c5d5a34e95ac69fd4a40e422e75f193f8d5c96d558feec4be804367227->doDisplay(Array, Array) (Line: 405)
Twig\Template->displayWithErrorHandling(Array, Array) (Line: 378)
Twig\Template->display(Array) (Line: 64)
__TwigTemplate_110924c3879310d2dd16b05a2b777e94466e3e4c4dd246bef188dc9ff05805ec->doDisplay(Array, Array) (Line: 405)
Twig\Template->displayWithErrorHandling(Array, Array) (Line: 378)
Twig\Template->display(Array) (Line: 390)
Twig\Template->render(Array) (Line: 55)
twig_render_template('themes/custom/tved/templates/layout/node--products.html.twig', Array) (Line: 384)
Drupal\Core\Theme\ThemeManager->render('node', Array) (Line: 422)
Drupal\Core\Render\Renderer->doRender(Array, ) (Line: 201)
Drupal\Core\Render\Renderer->render(Array, ) (Line: 241)
Drupal\Core\Render\MainContent\HtmlRenderer->Drupal\Core\Render\MainContent\{closure}() (Line: 564)
Drupal\Core\Render\Renderer->executeInRenderContext(Object, Object) (Line: 242)
Drupal\Core\Render\MainContent\HtmlRenderer->prepare(Array, Object, Object) (Line: 132)
Drupal\Core\Render\MainContent\HtmlRenderer->renderResponse(Array, Object, Object) (Line: 90)
Drupal\Core\EventSubscriber\MainContentViewSubscriber->onViewRenderArray(Object, 'kernel.view', Object)
call_user_func(Array, Object, 'kernel.view', Object) (Line: 142)
Drupal\Component\EventDispatcher\ContainerAwareEventDispatcher->dispatch(Object, 'kernel.view') (Line: 163)
Symfony\Component\HttpKernel\HttpKernel->handleRaw(Object, 1) (Line: 80)
Symfony\Component\HttpKernel\HttpKernel->handle(Object, 1, 1) (Line: 58)
Drupal\Core\StackMiddleware\Session->handle(Object, 1, 1) (Line: 48)
Drupal\Core\StackMiddleware\KernelPreHandle->handle(Object, 1, 1) (Line: 191)
Drupal\page_cache\StackMiddleware\PageCache->fetch(Object, 1, 1) (Line: 128)
Drupal\page_cache\StackMiddleware\PageCache->lookup(Object, 1, 1) (Line: 82)
Drupal\page_cache\StackMiddleware\PageCache->handle(Object, 1, 1) (Line: 48)
Drupal\Core\StackMiddleware\ReverseProxyMiddleware->handle(Object, 1, 1) (Line: 51)
Drupal\Core\StackMiddleware\NegotiationMiddleware->handle(Object, 1, 1) (Line: 23)
Stack\StackedHttpKernel->handle(Object, 1, 1) (Line: 708)
Drupal\Core\DrupalKernel->handle(Object) (Line: 19)


Deprecated function: Function money_format() is deprecated in tved_extra_preprocess_views_view_field() (line 2873 of modules/custom/tved_extra/tved_extra.module).

tved_extra_preprocess_views_view_field(Array, 'views_view_field__released_products__field_product_code', Array) (Line: 287)
Drupal\Core\Theme\ThemeManager->render('views_view_field__released_products__field_product_code', Array) (Line: 422)
Drupal\Core\Render\Renderer->doRender(Array, ) (Line: 201)
Drupal\Core\Render\Renderer->render(Array) (Line: 1745)
Drupal\views\Plugin\views\field\FieldPluginBase->theme(Object) (Line: 779)
Drupal\views\Plugin\views\style\StylePluginBase->elementPreRenderRow(Array)
call_user_func_array(Array, Array) (Line: 101)
Drupal\Core\Render\Renderer->doTrustedCallback(Array, Array, 'Render #pre_render callbacks must be methods of a class that implements \Drupal\Core\Security\TrustedCallbackInterface or be an anonymous function. The callback was %s. See https://www.drupal.org/node/2966725', 'exception', 'Drupal\Core\Render\Element\RenderCallbackInterface') (Line: 772)
Drupal\Core\Render\Renderer->doCallback('#pre_render', Array, Array) (Line: 363)
Drupal\Core\Render\Renderer->doRender(Array, ) (Line: 201)
Drupal\Core\Render\Renderer->render(Array) (Line: 718)
Drupal\views\Plugin\views\style\StylePluginBase->renderFields(Array) (Line: 584)
Drupal\views\Plugin\views\style\StylePluginBase->renderGrouping(Array, Array, 1) (Line: 475)
Drupal\views\Plugin\views\style\StylePluginBase->render(Array) (Line: 2170)
Drupal\views\Plugin\views\display\DisplayPluginBase->render() (Line: 1533)
Drupal\views\ViewExecutable->render() (Line: 2460)
Drupal\views\Plugin\views\display\DisplayPluginBase->preview() (Line: 1662)
Drupal\views\ViewExecutable->preview('block_1', Array) (Line: 66)
Drupal\views\Element\View::preRenderViewElement(Array)
call_user_func_array(Array, Array) (Line: 101)
Drupal\Core\Render\Renderer->doTrustedCallback(Array, Array, 'Render #pre_render callbacks must be methods of a class that implements \Drupal\Core\Security\TrustedCallbackInterface or be an anonymous function. The callback was %s. See https://www.drupal.org/node/2966725', 'exception', 'Drupal\Core\Render\Element\RenderCallbackInterface') (Line: 772)
Drupal\Core\Render\Renderer->doCallback('#pre_render', Array, Array) (Line: 363)
Drupal\Core\Render\Renderer->doRender(Array, ) (Line: 201)
Drupal\Core\Render\Renderer->render(Array) (Line: 463)
Drupal\Core\Template\TwigExtension->escapeFilter(Object, Array, 'html', NULL, 1) (Line: 287)
__TwigTemplate_d5a181c5d5a34e95ac69fd4a40e422e75f193f8d5c96d558feec4be804367227->doDisplay(Array, Array) (Line: 405)
Twig\Template->displayWithErrorHandling(Array, Array) (Line: 378)
Twig\Template->display(Array) (Line: 64)
__TwigTemplate_110924c3879310d2dd16b05a2b777e94466e3e4c4dd246bef188dc9ff05805ec->doDisplay(Array, Array) (Line: 405)
Twig\Template->displayWithErrorHandling(Array, Array) (Line: 378)
Twig\Template->display(Array) (Line: 390)
Twig\Template->render(Array) (Line: 55)
twig_render_template('themes/custom/tved/templates/layout/node--products.html.twig', Array) (Line: 384)
Drupal\Core\Theme\ThemeManager->render('node', Array) (Line: 422)
Drupal\Core\Render\Renderer->doRender(Array, ) (Line: 201)
Drupal\Core\Render\Renderer->render(Array, ) (Line: 241)
Drupal\Core\Render\MainContent\HtmlRenderer->Drupal\Core\Render\MainContent\{closure}() (Line: 564)
Drupal\Core\Render\Renderer->executeInRenderContext(Object, Object) (Line: 242)
Drupal\Core\Render\MainContent\HtmlRenderer->prepare(Array, Object, Object) (Line: 132)
Drupal\Core\Render\MainContent\HtmlRenderer->renderResponse(Array, Object, Object) (Line: 90)
Drupal\Core\EventSubscriber\MainContentViewSubscriber->onViewRenderArray(Object, 'kernel.view', Object)
call_user_func(Array, Object, 'kernel.view', Object) (Line: 142)
Drupal\Component\EventDispatcher\ContainerAwareEventDispatcher->dispatch(Object, 'kernel.view') (Line: 163)
Symfony\Component\HttpKernel\HttpKernel->handleRaw(Object, 1) (Line: 80)
Symfony\Component\HttpKernel\HttpKernel->handle(Object, 1, 1) (Line: 58)
Drupal\Core\StackMiddleware\Session->handle(Object, 1, 1) (Line: 48)
Drupal\Core\StackMiddleware\KernelPreHandle->handle(Object, 1, 1) (Line: 191)
Drupal\page_cache\StackMiddleware\PageCache->fetch(Object, 1, 1) (Line: 128)
Drupal\page_cache\StackMiddleware\PageCache->lookup(Object, 1, 1) (Line: 82)
Drupal\page_cache\StackMiddleware\PageCache->handle(Object, 1, 1) (Line: 48)
Drupal\Core\StackMiddleware\ReverseProxyMiddleware->handle(Object, 1, 1) (Line: 51)
Drupal\Core\StackMiddleware\NegotiationMiddleware->handle(Object, 1, 1) (Line: 23)
Stack\StackedHttpKernel->handle(Object, 1, 1) (Line: 708)
Drupal\Core\DrupalKernel->handle(Object) (Line: 19)


Notice: Undefined property: Drupal\views\ViewExecutable::$row_index in Drupal\views\Plugin\views\field\FieldPluginBase->getRenderTokens() (line 1637 of core/modules/views/src/Plugin/views/field/FieldPluginBase.php).

Drupal\views\Plugin\views\field\FieldPluginBase->getRenderTokens(Array) (Line: 1248)
Drupal\views\Plugin\views\field\FieldPluginBase->renderText(Array) (Line: 1184)
Drupal\views\Plugin\views\field\FieldPluginBase->advancedRender(Object) (Line: 238)
template_preprocess_views_view_field(Array, 'views_view_field', Array) (Line: 287)
Drupal\Core\Theme\ThemeManager->render('views_view_field', Array) (Line: 422)
Drupal\Core\Render\Renderer->doRender(Array, ) (Line: 201)
Drupal\Core\Render\Renderer->render(Array) (Line: 1745)
Drupal\views\Plugin\views\field\FieldPluginBase->theme(Object) (Line: 779)
Drupal\views\Plugin\views\style\StylePluginBase->elementPreRenderRow(Array)
call_user_func_array(Array, Array) (Line: 101)
Drupal\Core\Render\Renderer->doTrustedCallback(Array, Array, 'Render #pre_render callbacks must be methods of a class that implements \Drupal\Core\Security\TrustedCallbackInterface or be an anonymous function. The callback was %s. See https://www.drupal.org/node/2966725', 'exception', 'Drupal\Core\Render\Element\RenderCallbackInterface') (Line: 772)
Drupal\Core\Render\Renderer->doCallback('#pre_render', Array, Array) (Line: 363)
Drupal\Core\Render\Renderer->doRender(Array, ) (Line: 201)
Drupal\Core\Render\Renderer->render(Array) (Line: 718)
Drupal\views\Plugin\views\style\StylePluginBase->renderFields(Array) (Line: 584)
Drupal\views\Plugin\views\style\StylePluginBase->renderGrouping(Array, Array, 1) (Line: 475)
Drupal\views\Plugin\views\style\StylePluginBase->render(Array) (Line: 2170)
Drupal\views\Plugin\views\display\DisplayPluginBase->render() (Line: 1533)
Drupal\views\ViewExecutable->render() (Line: 2460)
Drupal\views\Plugin\views\display\DisplayPluginBase->preview() (Line: 1662)
Drupal\views\ViewExecutable->preview('block_1', Array) (Line: 66)
Drupal\views\Element\View::preRenderViewElement(Array)
call_user_func_array(Array, Array) (Line: 101)
Drupal\Core\Render\Renderer->doTrustedCallback(Array, Array, 'Render #pre_render callbacks must be methods of a class that implements \Drupal\Core\Security\TrustedCallbackInterface or be an anonymous function. The callback was %s. See https://www.drupal.org/node/2966725', 'exception', 'Drupal\Core\Render\Element\RenderCallbackInterface') (Line: 772)
Drupal\Core\Render\Renderer->doCallback('#pre_render', Array, Array) (Line: 363)
Drupal\Core\Render\Renderer->doRender(Array, ) (Line: 201)
Drupal\Core\Render\Renderer->render(Array) (Line: 463)
Drupal\Core\Template\TwigExtension->escapeFilter(Object, Array, 'html', NULL, 1) (Line: 287)
__TwigTemplate_d5a181c5d5a34e95ac69fd4a40e422e75f193f8d5c96d558feec4be804367227->doDisplay(Array, Array) (Line: 405)
Twig\Template->displayWithErrorHandling(Array, Array) (Line: 378)
Twig\Template->display(Array) (Line: 64)
__TwigTemplate_110924c3879310d2dd16b05a2b777e94466e3e4c4dd246bef188dc9ff05805ec->doDisplay(Array, Array) (Line: 405)
Twig\Template->displayWithErrorHandling(Array, Array) (Line: 378)
Twig\Template->display(Array) (Line: 390)
Twig\Template->render(Array) (Line: 55)
twig_render_template('themes/custom/tved/templates/layout/node--products.html.twig', Array) (Line: 384)
Drupal\Core\Theme\ThemeManager->render('node', Array) (Line: 422)
Drupal\Core\Render\Renderer->doRender(Array, ) (Line: 201)
Drupal\Core\Render\Renderer->render(Array, ) (Line: 241)
Drupal\Core\Render\MainContent\HtmlRenderer->Drupal\Core\Render\MainContent\{closure}() (Line: 564)
Drupal\Core\Render\Renderer->executeInRenderContext(Object, Object) (Line: 242)
Drupal\Core\Render\MainContent\HtmlRenderer->prepare(Array, Object, Object) (Line: 132)
Drupal\Core\Render\MainContent\HtmlRenderer->renderResponse(Array, Object, Object) (Line: 90)
Drupal\Core\EventSubscriber\MainContentViewSubscriber->onViewRenderArray(Object, 'kernel.view', Object)
call_user_func(Array, Object, 'kernel.view', Object) (Line: 142)
Drupal\Component\EventDispatcher\ContainerAwareEventDispatcher->dispatch(Object, 'kernel.view') (Line: 163)
Symfony\Component\HttpKernel\HttpKernel->handleRaw(Object, 1) (Line: 80)
Symfony\Component\HttpKernel\HttpKernel->handle(Object, 1, 1) (Line: 58)
Drupal\Core\StackMiddleware\Session->handle(Object, 1, 1) (Line: 48)
Drupal\Core\StackMiddleware\KernelPreHandle->handle(Object, 1, 1) (Line: 191)
Drupal\page_cache\StackMiddleware\PageCache->fetch(Object, 1, 1) (Line: 128)
Drupal\page_cache\StackMiddleware\PageCache->lookup(Object, 1, 1) (Line: 82)
Drupal\page_cache\StackMiddleware\PageCache->handle(Object, 1, 1) (Line: 48)
Drupal\Core\StackMiddleware\ReverseProxyMiddleware->handle(Object, 1, 1) (Line: 51)
Drupal\Core\StackMiddleware\NegotiationMiddleware->handle(Object, 1, 1) (Line: 23)
Stack\StackedHttpKernel->handle(Object, 1, 1) (Line: 708)
Drupal\Core\DrupalKernel->handle(Object) (Line: 19)


Notice: Undefined property: Drupal\views\ViewExecutable::$row_index in Drupal\views\Plugin\views\field\FieldPluginBase->getRenderTokens() (line 1637 of core/modules/views/src/Plugin/views/field/FieldPluginBase.php).

Drupal\views\Plugin\views\field\FieldPluginBase->getRenderTokens(Array) (Line: 737)
Drupal\views\Plugin\views\style\StylePluginBase->renderFields(Array) (Line: 584)
Drupal\views\Plugin\views\style\StylePluginBase->renderGrouping(Array, Array, 1) (Line: 475)
Drupal\views\Plugin\views\style\StylePluginBase->render(Array) (Line: 2170)
Drupal\views\Plugin\views\display\DisplayPluginBase->render() (Line: 1533)
Drupal\views\ViewExecutable->render() (Line: 2460)
Drupal\views\Plugin\views\display\DisplayPluginBase->preview() (Line: 1662)
Drupal\views\ViewExecutable->preview('block_1', Array) (Line: 66)
Drupal\views\Element\View::preRenderViewElement(Array)
call_user_func_array(Array, Array) (Line: 101)
Drupal\Core\Render\Renderer->doTrustedCallback(Array, Array, 'Render #pre_render callbacks must be methods of a class that implements \Drupal\Core\Security\TrustedCallbackInterface or be an anonymous function. The callback was %s. See https://www.drupal.org/node/2966725', 'exception', 'Drupal\Core\Render\Element\RenderCallbackInterface') (Line: 772)
Drupal\Core\Render\Renderer->doCallback('#pre_render', Array, Array) (Line: 363)
Drupal\Core\Render\Renderer->doRender(Array, ) (Line: 201)
Drupal\Core\Render\Renderer->render(Array) (Line: 463)
Drupal\Core\Template\TwigExtension->escapeFilter(Object, Array, 'html', NULL, 1) (Line: 287)
__TwigTemplate_d5a181c5d5a34e95ac69fd4a40e422e75f193f8d5c96d558feec4be804367227->doDisplay(Array, Array) (Line: 405)
Twig\Template->displayWithErrorHandling(Array, Array) (Line: 378)
Twig\Template->display(Array) (Line: 64)
__TwigTemplate_110924c3879310d2dd16b05a2b777e94466e3e4c4dd246bef188dc9ff05805ec->doDisplay(Array, Array) (Line: 405)
Twig\Template->displayWithErrorHandling(Array, Array) (Line: 378)
Twig\Template->display(Array) (Line: 390)
Twig\Template->render(Array) (Line: 55)
twig_render_template('themes/custom/tved/templates/layout/node--products.html.twig', Array) (Line: 384)
Drupal\Core\Theme\ThemeManager->render('node', Array) (Line: 422)
Drupal\Core\Render\Renderer->doRender(Array, ) (Line: 201)
Drupal\Core\Render\Renderer->render(Array, ) (Line: 241)
Drupal\Core\Render\MainContent\HtmlRenderer->Drupal\Core\Render\MainContent\{closure}() (Line: 564)
Drupal\Core\Render\Renderer->executeInRenderContext(Object, Object) (Line: 242)
Drupal\Core\Render\MainContent\HtmlRenderer->prepare(Array, Object, Object) (Line: 132)
Drupal\Core\Render\MainContent\HtmlRenderer->renderResponse(Array, Object, Object) (Line: 90)
Drupal\Core\EventSubscriber\MainContentViewSubscriber->onViewRenderArray(Object, 'kernel.view', Object)
call_user_func(Array, Object, 'kernel.view', Object) (Line: 142)
Drupal\Component\EventDispatcher\ContainerAwareEventDispatcher->dispatch(Object, 'kernel.view') (Line: 163)
Symfony\Component\HttpKernel\HttpKernel->handleRaw(Object, 1) (Line: 80)
Symfony\Component\HttpKernel\HttpKernel->handle(Object, 1, 1) (Line: 58)
Drupal\Core\StackMiddleware\Session->handle(Object, 1, 1) (Line: 48)
Drupal\Core\StackMiddleware\KernelPreHandle->handle(Object, 1, 1) (Line: 191)
Drupal\page_cache\StackMiddleware\PageCache->fetch(Object, 1, 1) (Line: 128)
Drupal\page_cache\StackMiddleware\PageCache->lookup(Object, 1, 1) (Line: 82)
Drupal\page_cache\StackMiddleware\PageCache->handle(Object, 1, 1) (Line: 48)
Drupal\Core\StackMiddleware\ReverseProxyMiddleware->handle(Object, 1, 1) (Line: 51)
Drupal\Core\StackMiddleware\NegotiationMiddleware->handle(Object, 1, 1) (Line: 23)
Stack\StackedHttpKernel->handle(Object, 1, 1) (Line: 708)
Drupal\Core\DrupalKernel->handle(Object) (Line: 19)

Property lawyers in New South Wales have seen a slew of key reforms in recent times. In this five-part webinar series, learn directly from the experts on how to best manage and respond to these major developments, including changes to conveyancing practice and procedure, vendor d
About the webinar series
Property lawyers in New South Wales have seen a slew of key reforms in recent times. In this five-part webinar series, learn directly from the experts on how to best manage and respond to these major developments, including changes to conveyancing practice and procedure, vendor disclosure and warranties, as well as the rise of audits involving foreign surcharge duty and land tax. It also includes sessions dealing with community title and strata scheme reforms, as well as a deep dive into the ever-shifting retail and commercial leasing landscape.

Training for as many staff as you want - no additional cost!
A single purchase entitles your company to access the on demand webinars online as you require them for as many training sessions and for as many staff as you want.
The Programs
Program 1: NSW Conveyancing Law and Procedure: Recent Developments and Reforms
It's never a dull moment in the world of conveyancing. This wrap-up session examines the key challenges in conveyancing law and procedure over the last 12 months, including:
E-conveyancing and electronic execution of documents – where are we up to?
What risks arise over interoperability now that 100% lodgement applies?
Rule changes to contracting, witnessing and other conveyancing procedures
Review of the Environmental Planning and Assessment Regulation 2000
The proposed Property Tax
Case update, including SPIC Pacific Hydro v Chief Commissioner of State Revenue (NSW) 2021; Alexakis v Wan [2021] NSWSC 367

Program 2: Vendor Disclosure and Warranties – Law and Practice Update
The extent of vendor disclosure obligations on property sales and the scope of vendor warranties are examined in this session. It includes:
Operation of ss52A 66 R Conveyancing Act statutory disclosure – an overview
Categories of documents that must be disclosed
The nature of prescribed warranties as part of disclosure obligation
The extent of obligation to state warranties clearly
Implied terms and disclosure – relevance to property transactions
Aboriginal heritage issues and the disclosure obligation
Vendor disclosure obligations at common law
Extent of purchaser rescission rights for defective disclosure
Case study – Disclosure and contaminated land
Case report – Mehmet v Carter [2020] NSWSC 413

Program 3: Regulator on the Warpath: Foreign Surcharge Duty and Land Tax
Increased compliance activity by Revenue NSW has shown that foreign surcharges are firmly within the regulator's sights. This session looks at how to properly detect and advise clients in this troublesome area, and the potential liability issues that practitioners might face, including:
Rules of foreign buyers of investment property – an overview
Who is a foreign buyer and what rules apply for foreign home buyers?
What about where property bought by bought by a trust?
Key traps to watch out for
Getting the due diligence right from the start
Penalties for failure to disclose someone is a foreign person
Understanding the audit and compliance process
When will property lawyers be in the firing line?

Program 4: Community Title and Strata Schemes: Practical Changes in the Spotlight
This session looks at the legislative changes impacting community title and strata schemes and how these reforms are playing out in practice. It covers:
New community title legislation – what are the changes and their effects
Alignment of community with strata schemes – how will this work?
New democratic governance arrangements
What are the associated regulations and their effects?
Issues emerging from the Ministerial review of the Strata Acts (SSMA s276; SSDA s204)
Inspection by building consultants who report on defects – what does this mean?
Time frames to rectify defects
Obligation of bond payment at time of development consent
If defects not rectified can owner's corporation use bond?
Strata schemes inspection panel – where does this fit in?
Case study - Enforceability of strata bylaws under the changes

Program 5: Retail and Commercial Leasing in NSW: Navigating the Current Landscape
This session provides an up-to-the-minute primer on recent case law developments in retail and commercial leasing and the key lessons they hold for practitioners. Cases that may be covered include:
NB2 Pty Ltd v P.T. Ltd [2018] NSWCA 10
Macquarie Publications Pty Ltd v Coles Supermarkets Australia Pty Ltd [2021] NSWSC 405
MIR Holdings P/L Anor v Marina Square Retail P/L [2020] NSWSC 1418
Presented By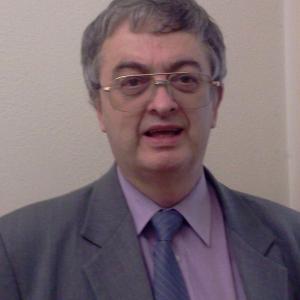 Tony Cahill
Legal Author and Commentator, Chatswood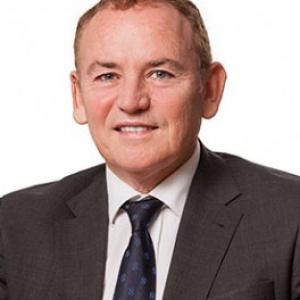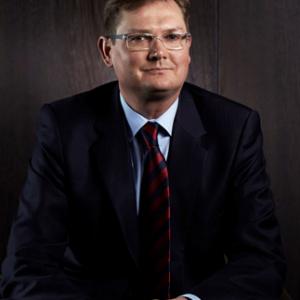 Andrew Rider
Barrister, Level 22 Chambers
Sydney, NSW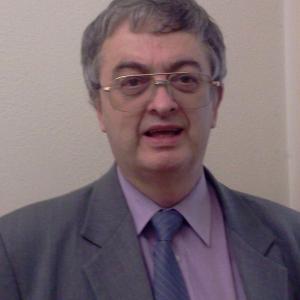 Tony Cahill
Legal Author and Commentator, Chatswood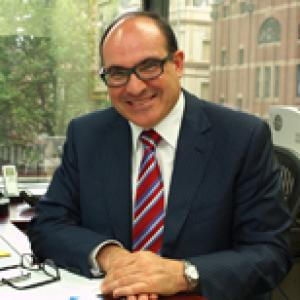 Anthony Herro
Principal Solicitor, Herro
Enquiries/Assistance
If you need assistance or have an enquiry, please do not hesitate to contact our Customer Service Team – contact Darren Steele on (03) 8601 7719 or email: darren@tved.net.au
Go to top